This Is What Alec Baldwin Studied In School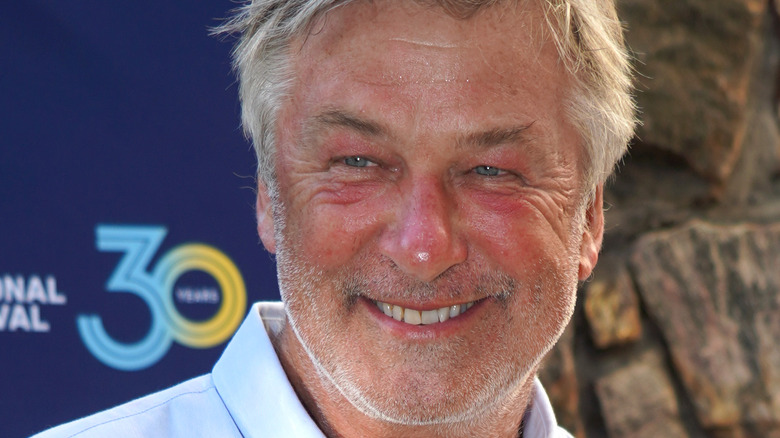 Sonia Moskowitz/Getty Images
As far as Hollywood types go, Alec Baldwin has consistently done a lot all at once. Whether it's crafting another iconic role, wearing a producer's hat, or something else entirely, Baldwin is a man of many talents. Even so, he's often been aware of the tempestuous nature of his work. After all, even major stars have their self-doubts. Even in the glow of his success with "30 Rock," Baldwin told The New Yorker in 2008 of his career worries.
"I always think, what if you just took your hand off the wheel, and slowly, over time, it all went away, and your life became about, you know, 'Is the mail here yet?' I always think about that," he told the outlet at the time. He further posited that he could see himself as a food critic or a hotelier in New York state over his life as a performer.
It's no surprise that Baldwin has considered life outside of Hollywood. After all, it wasn't always his goal to be a star on the silver screen. Believe it or not, a whole other life was laid out for Baldwin in his youth. You may (or may not) be surprised to learn what Baldwin was up to in college.
Baldwin could've been a politico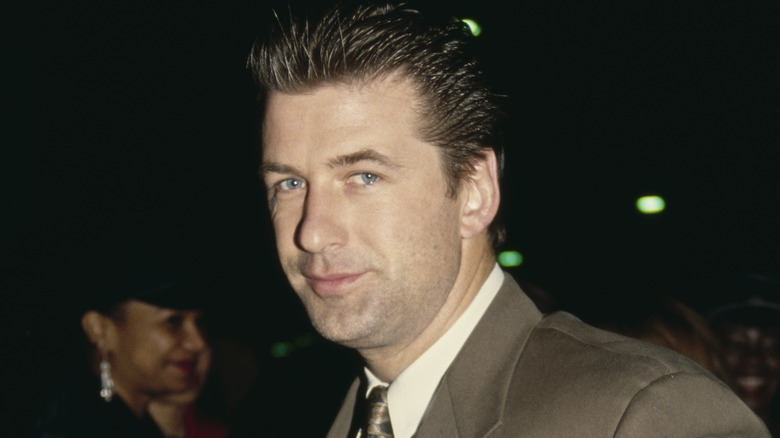 Michael Ochs Archives/Getty Images
It doesn't feel that surprising after four years of Alec Baldwin's comedic interpretation of former president Donald Trump on "Saturday Night Live" that Baldwin once had his eye on politics. In fact, a young Baldwin was a political science major at George Washington University for two years before heading to NYU's Tisch School of the Arts. (Baldwin never graduated from Tisch, though he did get an honorary degree nearly 15 years after dropping out). Baldwin told The Washington Post in 2010 that many of his GW friends never left D.C.
"GW itself was much more quaint than it is now," Baldwin told the paper of his once university home. "It was a commuter school that had very little endowment. People went there for two years because they didn't get into the Ivy League school that was their first choice. Then you'd transfer to the school you really wanted to go to. It had very worthy programs, but it was just a shadow of what it was going to become, and now it's a very powerful school."
Even decades after leaving his poli-sci days behind, Baldwin never lost his political aspirations. There have been several occasions in the decades since that he's considered running campaigns. He even considered running for mayor of New York. If Baldwin never decides to formally get into politics, at least we have his comedic renderings of Trump to look back on.
Politics haven't helped Baldwin's career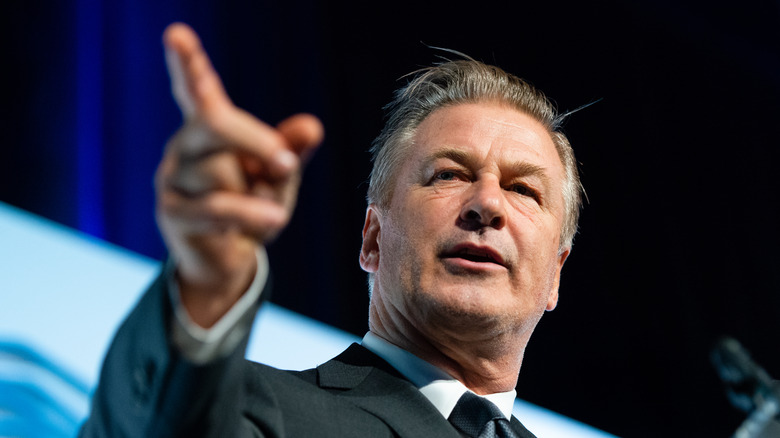 Jeffrey Bruno/Shutterstock