Adele Gushes Over Boyfriend Rich Paul Amid Engagement Rumors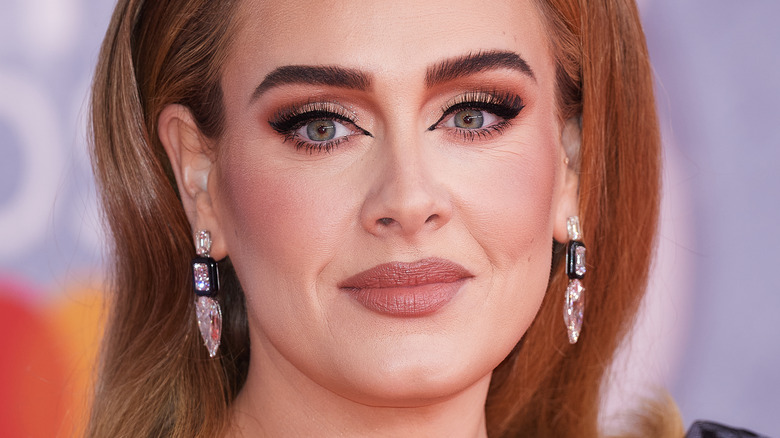 Gareth Cattermole/Getty Images
Despite previous rumors swirling about their breakup, Adele and sports agent Rich Paul still appear to be going strong. It was reported that trouble was brewing between the pair, negatively impacting rehearsals for Adele's Las Vegas residency show: "Adele's been crying and couldn't get through a single full rehearsal for the past month. Just constantly on the phone with Rich ... loudly shouting and sobbing," per Page Six.
The rumors was added stress on top of a myriad of problems with the residency. Preparations were plagued by delivery delays, creative differences on set, and a COVID-19 outbreak with the show's crew. As of January 20, the residency was effectively canceled. Adele soon took to Instagram to explain the debacle, tearfully apologizing to the fans who had purchased tickets and looked forward to seeing the show. She captioned the post "All dates will be rescheduled, more info coming soon," and while it took some time, she's finally delivered on the promise. In July, the "Easy On Me" singer announced her Las Vegas residency, "Weekends with Adele."
SThere hasn't been any word of production mishaps or behind-the-scenes drama, and with three months until opening night, Adele is giving it all her energy. Also, she and Paul are still together, and according to a new Elle cover story, might just be ready to take their relationship to the next level.
Adele is all-in on Rich Paul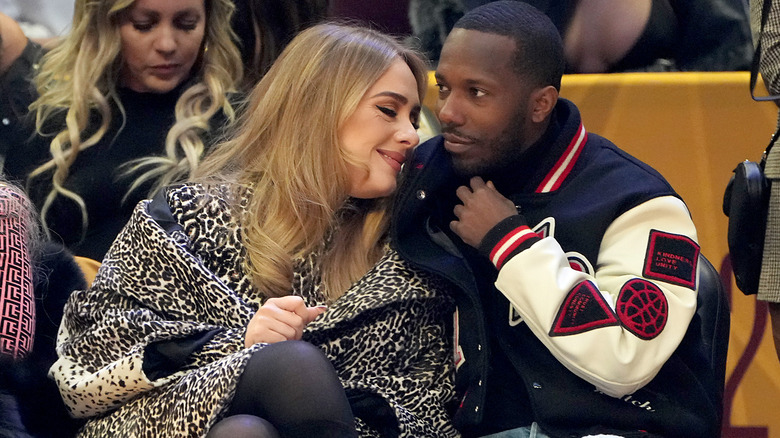 Kevin Mazur/Getty Images
The "30" singer is used to writing, performing, and breaking records, but now she's setting one straight. Covering Elle for September 2022, Adele is taking back the narrative about her relationship. When asked about her boyfriend Rich Paul, she said "I've never been in love like this. I'm obsessed with him." After months of rumors about the couple's status, she took it a step further and revealed she can see herself getting married again and even having more kids: "I'm a homemaker and I'm a matriarch, and a stable life helps me with my music. But right now, all I got in my brain is Vegas. I wanna f***ing nail it."
While Adele's Las Vegas residency is her main priority right now, it's a surprising revelation after the divorce from ex-husband Simon Konecki. The couple married in 2018 and split in 2019, although they had dated since 2011. Much of Adele's recent album "30" was inspired by heartbreak, with the song "My Little Love" containing conservation with their son, Angelo.
Back in November 2021, Adele confessed her feelings toward marriage in a Sirius XM interview with John Mayer: "I'm definitely open to marriage again. The feeling I had in being married was the safest feeling I've ever had in my life. Sadly it didn't work out, but I miss being married." She also urged the "Daughters" singer to get married, something he's never done despite his own storied love life.