Zoë Kravitz Finally Opens Up About Backlash Against Her Will Smith Criticism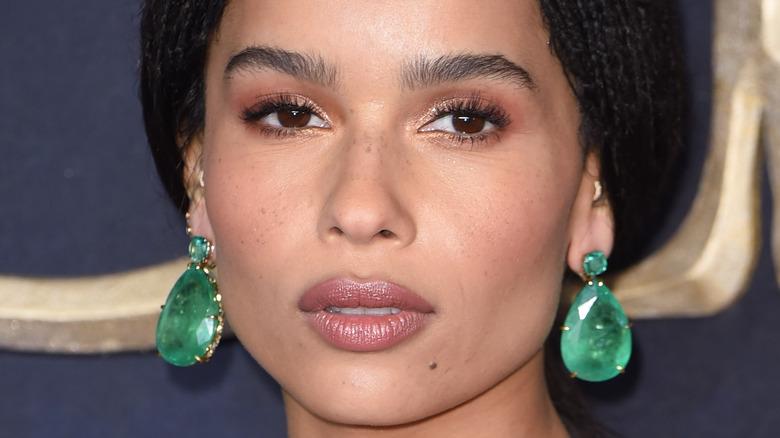 Featureflash Photo Agency/Shutterstock
Zoë Kravitz is speaking out in the wake of her controversial social media posts referring to Will Smith's infamous outburst at the 2022 Oscars. In case you need a refresher, Will gave us one of the most notorious moments in award show history back in March when he forcefully slapped Chris Rock as he took to the stage to present an award. Rock had made a joke about Will's wife, Jada Pinkett-Smith, looking like she could star in a sequel to "G.I. Jane" because of her bald head, though Rock reportedly didn't realize that Jada has alopecia. Will then continued his tirade by shouting swears at Rock from his seat as he told him in no uncertain terms to stop speaking about his wife.
Of course, there was plenty of fallout and pretty much all of Hollywood had their opinion on the Smith slap seen round the world. Heck, even O.J. Simpson had his say about the incident. Another famous face who chimed in was "Big Little Lies" and "The Batman" actor Zoë Kravitz, but it turns out it wasn't long before she seriously regretted her decision to address the controversy after she scolded the former "Fresh Prince of Bel-Air" star via Instagram.
Zoë Kravitz's slapgate regret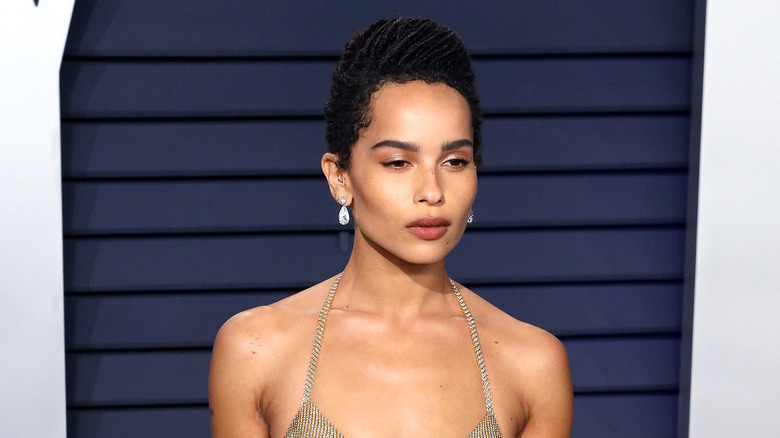 Joe Seer/Shutterstock
It turns out Zoë Kravitz wishes she'd kept her mouth shut, or more accurately her photos captionless, after she threw in her two cents regarding Will Smith slapping Chris Rock. One day after the event, Kravitz shared a photo of herself on the red carpet and wrote, per Deadline, "here's a picture of my dress at the show where we are apparently assaulting people on stage now," before following up with a snap from the afterparty with the caption, "and here is a picture of my dress at the party after the award show -where we are apparently screaming profanities and assaulting people on stage now." She quickly deleted both though — and now we know why.
The star revealed to The Wall Street Journal that she received some less than nice comments over her tongue in cheek posts referencing the slap, which is why she deleted them. "It's a scary time to have an opinion or to say the wrong thing or to make controversial art or statements or thoughts or anything," she explained, claiming she believes the internet has turned against people having healthy conversations. "The internet is people putting things out and not taking anything in," Kravitz — who also spoke about Channing Tatum in the interview — added, explaining she now prefers to express herself through her work, not social media captions. "I have very complicated feelings around it. I wish I had handled that differently. And that's okay," she said.