The Real Reason Rosie Perez Left The View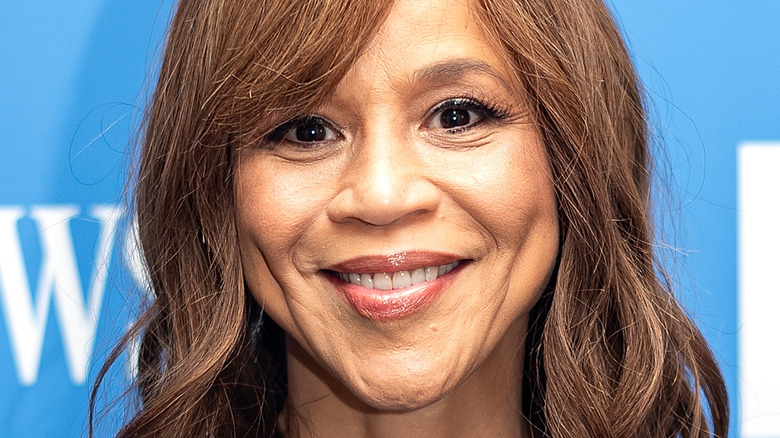 Steven Ferdman/Getty Images
ABC's "The View" is widely known and renowned for its noteworthy, and often controversial, commentary on American politics and pop culture. The talk show, driven by a largely female perspective, has been on the air for nearly 25 years, and is consistently topping the ratings, with Variety announcing it was the highest rated daytime talk show of the 2021-2022 television season. 
The show has seen nearly 20 permanent co-hosts come and go in the years since its premiere in 1997, and some have certainly made bigger headlines than others. However, one of the many co-hosts who may have flown under-the-radar in the end is Rosie Perez, the show's first Latina co-host, who joined in 2014 for the 18th season alongside former White House Communications Director under George W. Bush Nicolle Wallace. However, she lasted for only that season, leaving in 2015. So, why was Perez only on "The View" for such a short time? Well, unlike several co-hosts before and after her, Perez was largely absent from the drama, and had her own personal reasons for leaving. 
Rosie Perez left The View to continue her acting career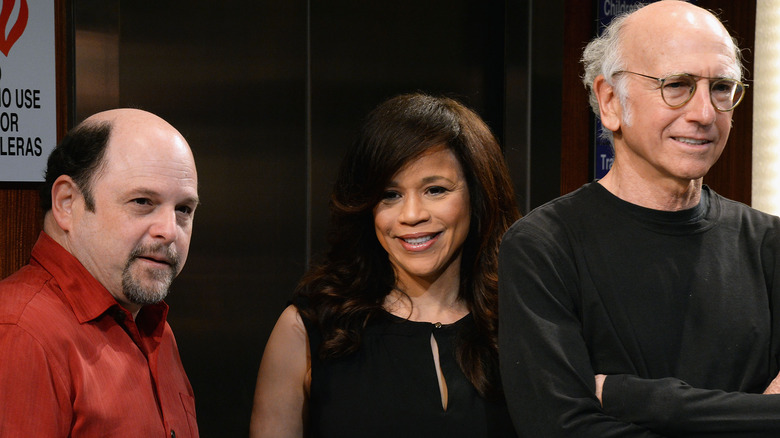 Slaven Vlasic/Getty Images
Apart from her brief stint on "The View," Rosie Perez has long been known as a successful actor, first getting her big break in 1989 as Tina in Spike Lee's "Do The Right Thing." She was later nominated for both a Golden Globe and an Academy Award in 1993 for her supporting role in Peter Weir's drama, "Fearless," as well as three Primetime Emmys in the early '90s for her work choreographing dancers in the sketch comedy series, "In Living Color." She was also a well-known Broadway star, first appearing as the female lead Frankie in Terrence McNally's "Frankie and Johnny in the Clair de Lune" in 2003. 
It makes sense, then, that Perez left after only one season of "The View" to continue her acting work, as appearing on a daytime talk show five days a week wasn't exactly compatible with her schedule. In the end, Perez departed in July 2015 to return to Broadway, but this time for a new show: Larry David's comedic play "Fish in the Dark." David's play premiered in March 2015, and ran until August 2015, per NYTix. 
Since then, Perez's acting career has continued to flourish, most recently in HBO's "The Flight Attendant," in which she co-stars as Megan Briscoe, close friend to protagonist Cassie Bowden, the alcoholic and self-destructive lead played by Kaley Cuoco. For this performance, Perez was nominated for a Primetime Emmy in 2021. 
Rosie Perez was initially hesitant about joining The View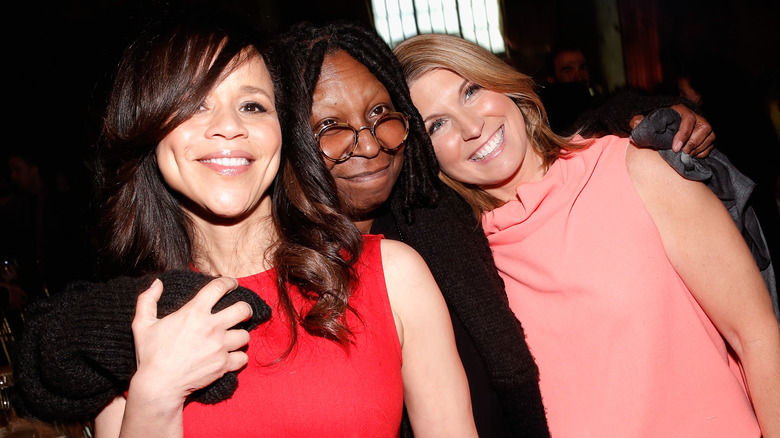 Brian Ach/Getty Images
Unlike several of her co-hosts both before and after her, Rosie Perez would not become known for her combative nature alongside her fellow panelists — but she was understandably concerned about what it might mean if she agreed to join the lineup before she officially signed on to co-host. She told Larry King in 2014, for instance, that she was initially hesitant about the offer. "I didn't want to be on a show where people were just screaming at each other disrespectfully," she said. She even revealed that she used to watch "The View," but stopped because of all the drama. "I think the yelling and the screaming really lost me," the actor said.
By the time she left, however, she was on excellent terms with her fellow co-hosts, even shouting out and thanking co-hosts Whoopi Goldberg and Nicolle Wallace during her tearful goodbye segment for the friendships they had formed. And, in an interview with E! News in July 2015, Perez joyfully added, "Be happy for me! I feel like I've made the right decision to move on. I'm going to miss the girls and I'm going to miss the audience, but it's going to be OK." In the end, that appears to be true, and Perez likely still has a long career ahead of her.