Scott Disick Reportedly Has Exciting Relationship News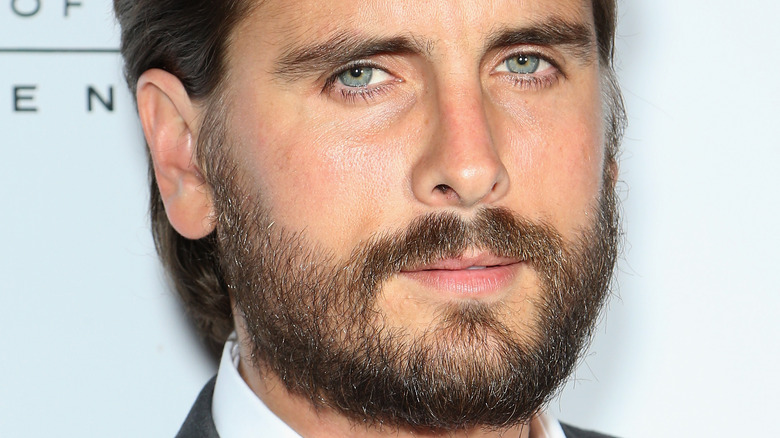 Gabe Ginsberg/Getty Images
If there's one thing that we know Scott Disick can't resist, it is having a new woman as arm candy. Over the years, the "Keeping Up With the Kardashians" mainstay has self-admittedly built a reputation for dating women much younger than him. After breaking up with long-time girlfriend Kourtney Kardashian, Disick was linked to a plethora of young Hollywood stars, like model Sofia Richie and former Disney actor Bella Thorne. His most recent breakup was with U.K. model Rebecca Donaldson in June.
During the 2022 premiere episode of "The Kardashians," it seemed like Disick was reconsidering his previous dating history during a conversation with Khloé Kardashian. When Khloé suggested that he should be with someone "age-appropriate," Disick responded, "Yeah. Like, y'know, upper twenties. When you're with an equal, you have to go back and forth." Considering that Sofia Richie was 19 when she and Disick began publicly dating, this is somewhat of an improvement. But then again, Disick is 39.
But with the announcement of his newest girlfriend, the pattern may be broken!
Scott Disick is reportedly dating Kimberly Stewart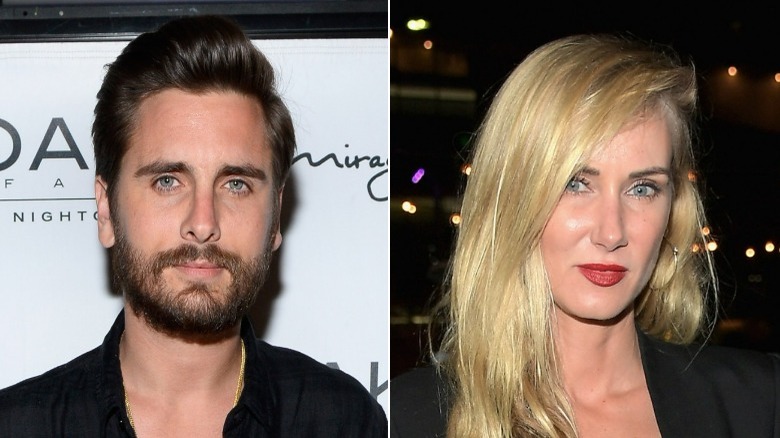 Bryan Steffy & Charley Gallay/Getty
In a surprising turn of events, Scott Disick may actually be dating someone who is older than him — only by a few years, but still! According to Us Weekly, a source confirmed that Disick is dating fellow socialite Kimberly Stewart, who is 43. In terms of dating history, Kimberly is most known for having a child with actor Benicio del Toro in 2011. Kimberly is also a model and founder and CEO of her own lifestyle brand, The Realm. She's actually the daughter of rock star Rod Stewart, and Disick was introduced to Kimberly because he's friends with her brother, Sean Stewart.
Although they have run in the same social circles for a long time, the source claims Disick and Kimberly began dating "a few months" ago. Well, rumors swirled about the two back in 2015 after Disick's split with Kourtney Kardashian, but Kimberly's mother denied the relationship in an interview with People saying they were just friends. It looks like the stars are just now aligning for Disick and Kimberly.
Sadly, the rumored couple was spotted leaving a dinner date in Los Angeles the night before Disick's car crash that occurred on August 21. Thankfully, Disick only sustained "minor injuries," per CNN.