Demi Lovato Reveals One Major Regret About Their Career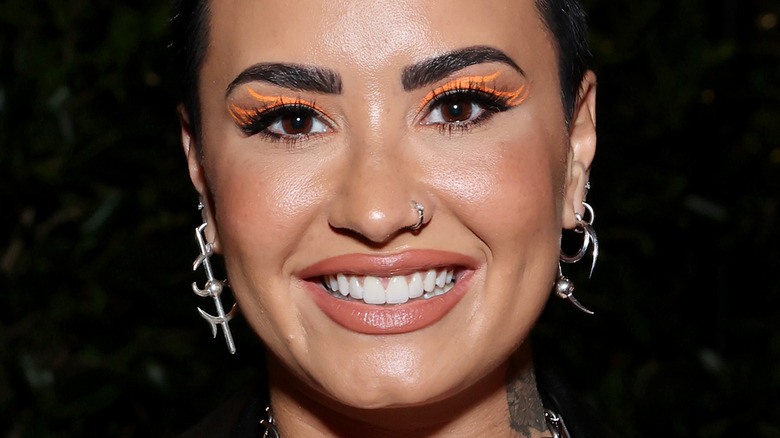 Amy Sussman/Getty Images
This article contains mentions of substance use issues and self-harm.
Between feuding with fro-yo shops and speaking out against extraterrestrial slurs, Demi Lovato's immense talent and inspiring story tend to get overshadowed. However, their latest album "Holy Fvck" returns to their pop-rock roots, and proves they should have been making that kind of music all along. While "Skin of My Teeth" and "29" are far more explicit than early offerings like "Get Back" and "Here We Go Again," they manage to recapture the sound that Lovato had long abandoned from a more mature perspective.
While Lovato, who uses she/they pronouns, has previously released songs about their personal struggles such as "Sober," "Anyone," and "Skyscraper," something just feels different this time. About "Skin of My Teeth," Lovato told Billboard, "I'm so used to being open with my fans, and being vulnerable with my music ... So it just was owning my narrative — owning the fact that this is my story, and I'm going to tell it, and I don't need anyone else to tell it. And in doing so, I think it made an anthem for people who struggle with addiction."
Lovato has been sharing the good, bad, and ugly of their story for over a decade now, but there are a few moments along the way that they regret. Going forward, there's one major thing they'll be doing differently.
Demi Lovato regrets making their documentaries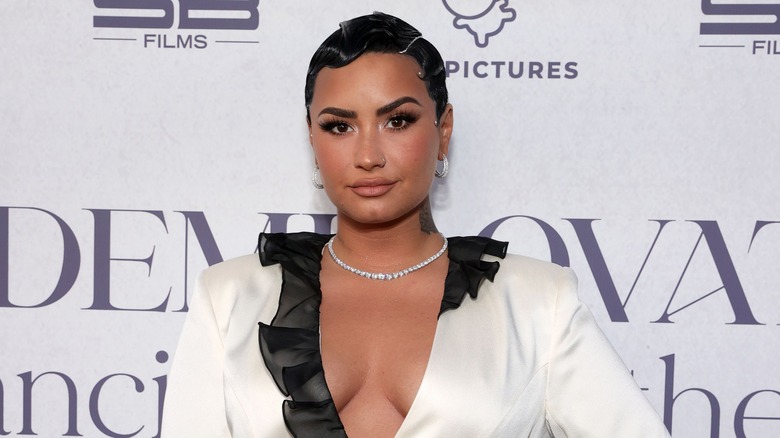 Rich Fury/Getty Images
When it comes to the singer and actor's troubled past, there's one big thing Demi Lovato wishes they could take back. Over the past decade, they've released three separate documentaries about their struggles with self-harm, body image, mental illness, and substance issues, even though they hadn't yet made it to the other side. In fact, in their 2017 documentary, "Simply Complicated," they admitted to using cocaine during the filming of their 2012 documentary, "Stay Strong," despite claiming they were sober at the time.
In a recent interview with Alternative Press, Lovato pledged to being done with documentaries. Not only did they become outdated rather quickly due to their ongoing struggles, but they didn't always tell the whole truth. The "29" singer finally admitted, "I wish I would have waited until I had my s*** figured out more because now it's cemented. Sobriety is what works for me and nothing else."
Today, Lovato claims to be fully sober, and not "California sober" as they previously announced — meaning, they enjoyed alcohol and marijuana in moderation. Lovato went to a treatment center in Utah in late 2021, and while they'll continue to be transparent about their journey, that openness likely won't come in the form of a documentary. That December, Lovato said on their Instagram story (per Page Six), "Sober-sober is the only way to be."
If you or anyone you know is struggling with addiction issues, help is available. Visit the Substance Abuse and Mental Health Services Administration website or contact SAMHSA's National Helpline at 1-800-662-HELP (4357).