Kevin Federline Seemingly Alludes To Britney Spears' Conservatorship In New Interview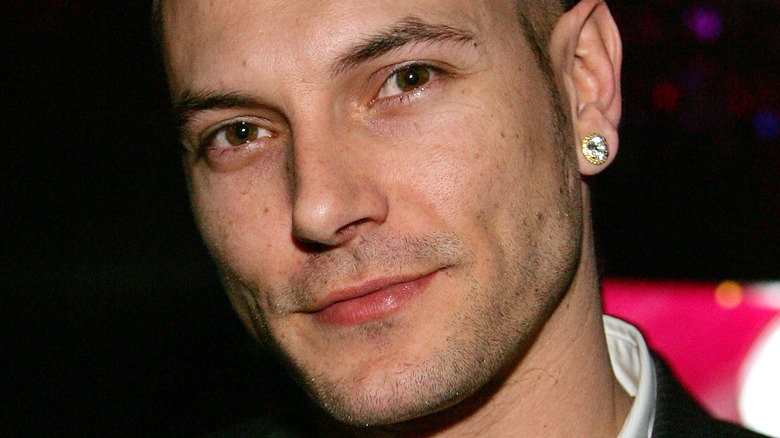 Ethan Miller/Getty Images
She's free, married, and has an instant hit with Elton John — things should be going great for Britney Spears. Unfortunately, her family drama has raged on amid her independence. Not only has sister Jamie Lynn released a book capitalizing on the #FreeBritney movement, but her 2000s ex Kevin Federline is speaking up about all the recent developments in Spears' life. While he previously stayed civil and encouraging, even releasing a statement in favor of ending the conservatorship, Federline has since undone any progress between himself and the mother of his two children.
The cracks in Spears' and Federline's co-parenting relationship started to show over the summer, when Federline posted and deleted old videos taken by their sons, Sean Preston and Jayden James, of Spears arguing with them. Reactions to the videos were mixed: most parents fight with their children, and Spears' behavior in the clips wasn't necessarily abusive, as Federline had implied in the caption. "I can not sit back and let my sons be accused in this way after what they've been through," he wrote. "This isn't even the worst of it. The lies have to stop. I hope our kids grow up to be better than this" (via TMZ).
Spears had always been close with her sons, but rumors of a rift began after they missed her June wedding to Sam Asghari. New comments from Federline are shedding more light on Spears' relationship with her sons, as well as her former conservatorship.
Kevin Federline says the conservatorship made parenting harder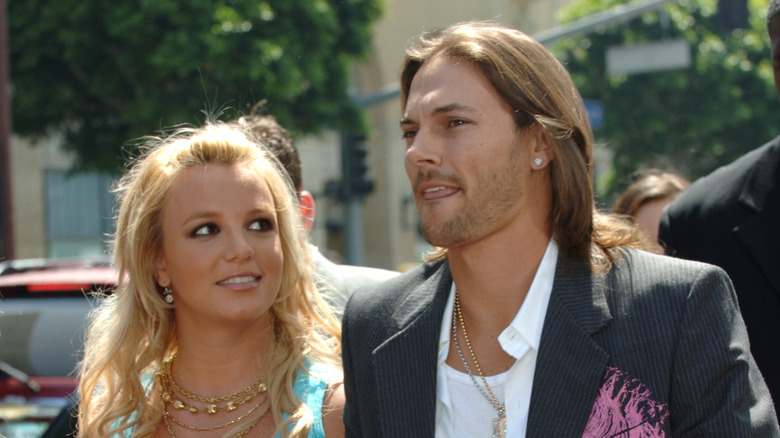 Featureflash Photo Agency/Shutterstock
In a new interview with 60 Minutes Australia, Kevin Federline is opening up about having primary custody of his teenage sons with Britney Spears. While it has yet to air, it was filmed months ago, with a preview being posted on August 31. The tweet got more quotes than likes, with many of them unhappy about Federline's continued comments about Spears. "He needs to stay in 2005," said one fan.
While the preview didn't get into the gritty details of Federline's interview, he can be seen saying "The boys, the boys, the boys, I had to worry about them. I couldn't get involved." This could be in reference to Spears' conservatorship, which Federline previously spoke out against before criticizing her as a mother. 
The 60 Minutes interview is the latest of several public appearances from Federline, who mostly stayed out of the spotlight until the #FreeBritney movement kicked off. In August, he went on the British talk show "Lorraine" to discuss the impact Spears' revealing Instagram pictures had on his sons. Several parts of the interview were cut, with the interviewer saying they would have led to even more drama between Spears and Federline.
At the end of the 60 Minutes preview, Federline admits "It's been a few months since they've seen her." Despite the conservatorship's end being a major victory for Spears, it sounds like she still has a lot on her plate.