Britney Spears Gives Her Most Vulnerable Take Yet On The Drama With Her Sons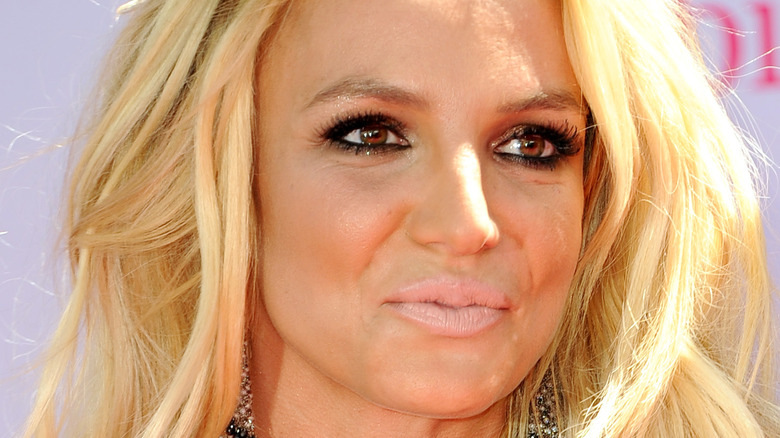 Tinseltown/Shutterstock
Apart from escaping her notorious 13 year-long conservatorship, getting married, and experiencing a loss while trying to conceive her third child, American pop princess Britney Spears has been making headlines recently for her growing family feud. 
The "Toxic" singer, whose parents and siblings were not invited to her June wedding with longtime boyfriend Sam Asghari, was the subject of a bombshell of information dropped by her ex-husband and father of her two teenage sons, Kevin Federline. 
In the August 6 Daily Mail interview, Federline said that their children, 16-year-old Sean Preston and 15-year-old Jayden, have essentially all but ceased contact with Spears, largely due to her provocative and bizarre social media behavior. Neither son attended her wedding, and though it was originally unclear why, Jayden recently revealed that it was because he and Preston wouldn't have felt comfortable going without any of his extended family there. Spears is now publicly reacting to the drama with her sons — and she is making it clear once again that she is unafraid to show her vulnerable side. 
Britney Spears feels she has no purpose anymore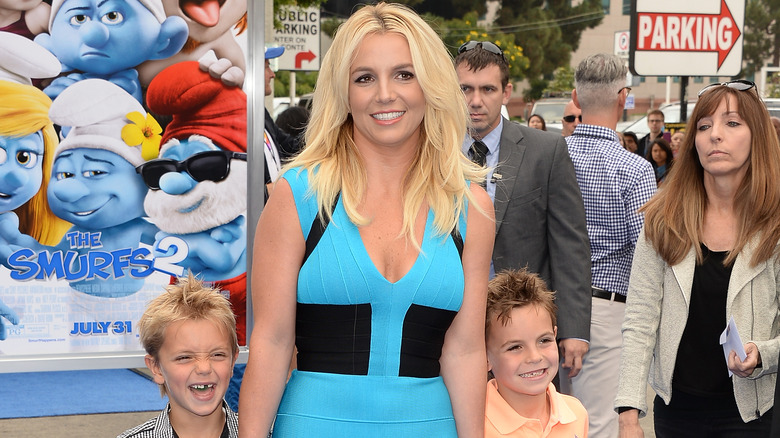 Jason Merritt/term/Getty Images
A few days before her sons' birthdays (Sean's is September 14, while Jayden's is the 12), Britney Spears posted a series of audio clips to Instagram to share her thoughts on the latest drama involving them. "If it's the dumbest thing in the world [to] share on my Instagram my thoughts," she began, "so be it. Because I honestly feel like it helps me."
Of her sons, Spears said, "Since they've been gone, I've honestly felt like a huge part of me has died," while recalling that she was the primary caregiver for both of them from the ages of six and nine. As fans recall, she and Kevin Federline divorced when the children were just babies. "Like, literally, I have no purpose anymore. They were my joy, they were my everything. I looked forward to seeing them, that was what I lived for. And then all of a sudden, they were gone. And I was like, 'Did my heart just stop beating?'" Spears added that she was especially hurt by her sons' willingness to leave her and spend time with their father. "I don't understand how it's so easy for them just to cut me off like that," she said.  
While these troubling thoughts come in light of an escalating feud with her parents, who she publicly wished more than once to "burn in hell," Spears wished the best for her sons in her final post, saying, "I adore you ... You guys are unbelievable. Happy early birthday."