Mindy Kaling Welcomes First Child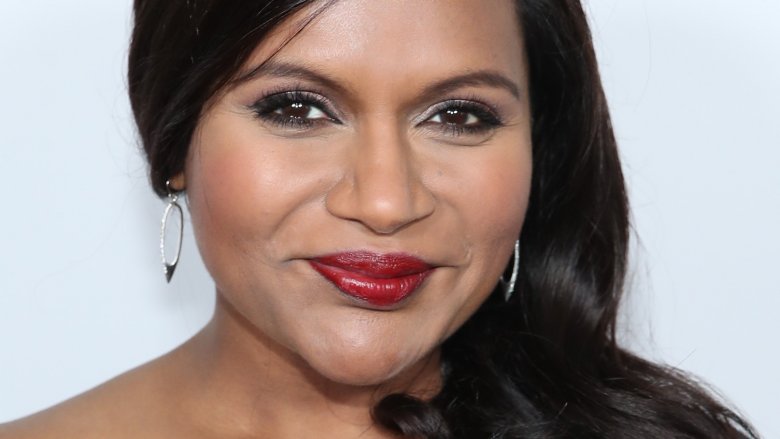 Getty Images
Congratulations to the Mindy Project star!
E! News reports that Mindy Kaling gave birth to her first child on Friday, Dec. 15, 2017. Mindy reportedly had a baby girl, whom she named Katherine Kaling.
News that Mindy, 38, was expecting first broke in July, with a source telling E! News that the pregnancy was "an unexpected surprise." Later that month, Mindy's A Wrinkle in Time co-star Oprah Winfrey revealed that the former The Office actress was five months along.
Then in September, Mindy's The Mindy Project co-stars Beth Grant and Ed Weeks announced that Mindy was having a baby girl. "I'm just thrilled out of my mind! I cried like a baby and that it's a girl ... I just think that she's up to it," Grant said during a PaleyFest Fall TV Preview event. "I just think that she's ready and I'm very happy for her because I have a daughter that's turning 25 and it's just the greatest thing in the world!"
Reed added, "We were so thrilled for her... The show started as a tribute to her mother, who very sadly passed away just as the show is being picked up, and it ends with her having a daughter of her own."
Mindy later confirmed that she was having a daughter.
While Mindy has kept quiet on the identity of her baby's father, she has opened up about motherhood. Speaking with Sunday Today's Willie Geist, Mindy shared that she was "really excited" to become a mom. "It's so unknown to me. I have a lot of control over a lot of aspects of my life, and this is one where I'm like, 'OK, it's out of my hands,' which is kind of a fun feeling," she explained.
Congrats again to Mindy—not just for the birth of her child but for having one amazing week. Days after welcoming her daughter into the world, Mindy appeared on the cover of Time, alongside her A Wrinkle in Time co-stars Winfrey, Reese Witherspoon, and Storm Reid. Then the trailer for Mindy's other highly anticipated film Ocean's 8 dropped on Tuesday, Dec. 19. If we were the gambling type, we'd bet that 2018 is going to be Mindy's year.
While we wait for more details about Mindy's newborn, read up on the untold truth of her former TV show The Office.