Final Plans For Aaron Carter's Ashes Will Break Your Heart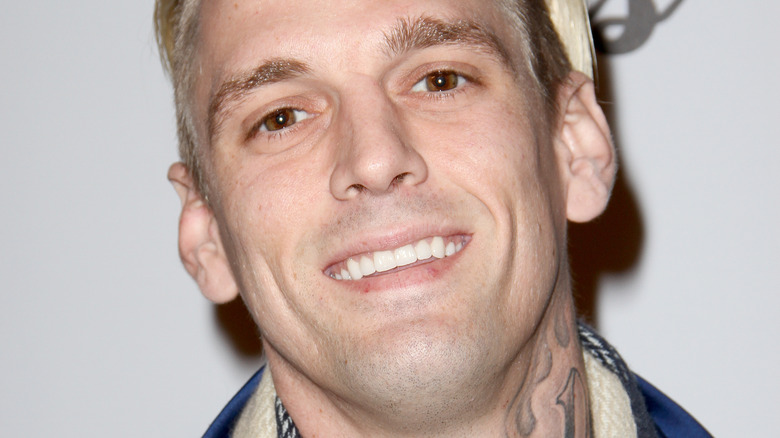 CarlaVanWagoner/Shutterstock
The tragic death of Aaron Carter shook the music industry to its core. On November 5, Aaron's housekeeper found the singer in his bathtub at his California home, per TMZ. He was 34 years old at the time of his death. Aaron's brother, Nick Carter, was one of the first to confirm the news on social media with a get-wrenching Instagram post. "My heart is broken," he began the caption," adding, "Even though my brother and I have had a complicated relationship, my love for him has never ever faded." 
He concluded his message, "Now you can finally have the peace you could never find here on earth .... God, Please take care of my baby brother." Ahead of the star's death, Aaron's manager, Taylor Helgeson, told Page Six that the singer looked incredibly thin and seemed to be on a decline in the days before he died. "He just looked like he needed to be doing anything but working," he said, adding that the singer had been working on a new album in the music studio. "He looked like he needed to be taking care of him."
Per the New York Post, as of this writing, Aaron's cause of death has yet to be released, as officials are awaiting the results of further tests. After he died, Aaron was cremated, but one question remains — where will his ashes be scattered?
Aaron Carter's mom reveals where the family will scatter the singer's ashes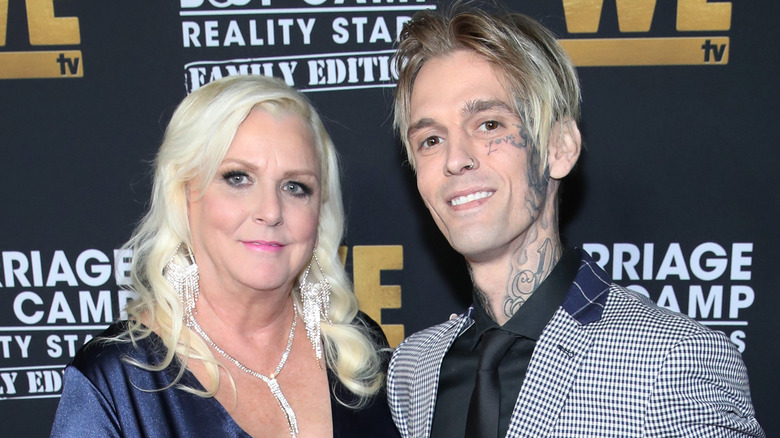 Randy Shropshire/Getty Images
As time goes on, more details about the death of singer Aaron Carter emerge — including where the family plans to spread his ashes. According to TMZ, Aaron's mother, Jane Carter, revealed that the family plans to take the singer's ashes back to his home state of Florida — more specifically, the Florida Keys. They plan to scatter Aaron's ashes in the spring of 2023. At that time, they will also spread Aaron's late sister Leslie Carter's ashes in the Florida Keys as well. According to the report, the family plans to reserve some of Aaron and Leslie's ashes so that they can be buried with their mother when the times comes. Right now, Aaron's twin sister, Angel Carter, is holding onto the singer's remains.
Since Aaron's death, the family has been doing their best to remember the star, both on social media and in other ways. Per Entertainment Tonight, Aaron's siblings Angel and Nick Carter have teamed up with the On Our Sleeves: The Movement for Children's Mental Health organization to raise money and awareness. Nick took to his Instagram Story to announce the donation fund in mid-November 2022, writing (via Page Six), "Very grateful for the outpour of love and support for my brother." He added, "In his name, a new donation fund has been started to benefit @onoursleevesoffical, an important children's mental health organization helping families across America."
Per the On Our Sleeves website, donations from Aaron's fans will be used to "fund educational content, lesson plans for schools and activities for schools and organizations."