Carrie Underwood Shares Close-Up Video Of Her Face Following Injury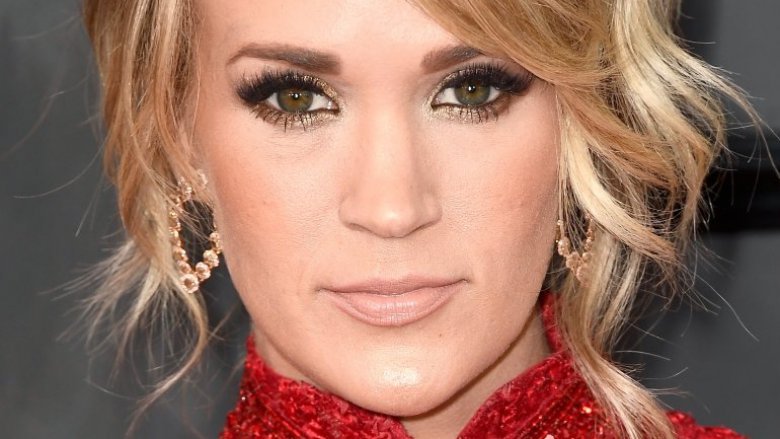 Getty Images
Carrie Underwood is getting back to her old self.
On Saturday, April 28, 2018, the "Cry Pretty" singer took to her Instagram Stories to share a close-up video of her face after getting seriously injured in a nasty fall last November.
"Help me," she jokingly said to the camera from the passenger seat of a car, before panning over to husband Mike Fisher, who was making high-pitched noises with his mouth and hands as he drove (via Entertainment Tonight). She captioned the silly clip with, "Must we? So annoying."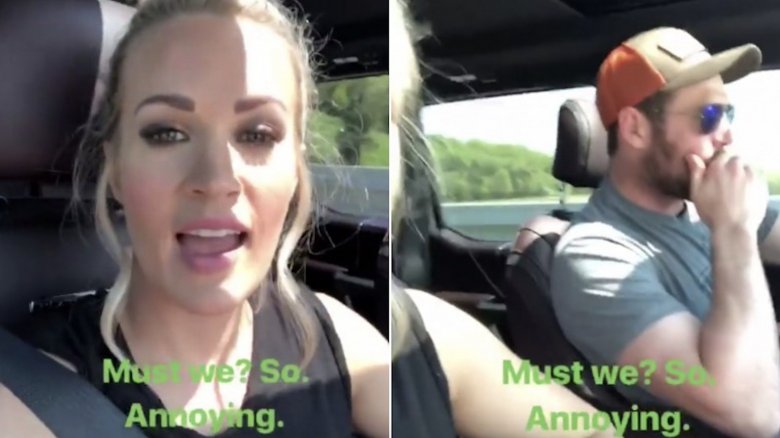 As Nicki Swift previously reported, Underwood, who recently made her triumphant musical comeback at the 2018 ACM Awards, underwent surgery on her broken wrist and received 40 to 50 stitches in her face after falling on the steps of her home in Nashville, Tenn.
While lying low during her recovery, the 35-year-old country star had warned her fans that she may look "different" due to her injuries. Although photos of herself shared on social media over the last month showed that she seemed to look the same as she always had, Underwood recently showed off her scars around her chin and upper lip in a close-up selfie.
"I was clumsy and I tripped," the American Idol alum revealed on SiriusXM's The Highway channel earlier this month. Explaining that the incident happened at night while she was taking her dogs out, she added, "I held onto the dog leashes in my left hand and went to catch myself with my right and just missed the step. There's one lone step. ... I said if I had fallen anywhere else, I would have been absolutely fine, but it's just because there was, I went to catch myself and I missed."
As Underwood, whose new album, Cry Pretty, will be released in September, told The Bobby Bones Show podcast, "I've been very fortunate in the healing process. I didn't know how things were going to end up. ... I didn't know what it was going to heal like."