Chrissy Teigen Shares Sweet Photo Of Son Miles On His Original Due Date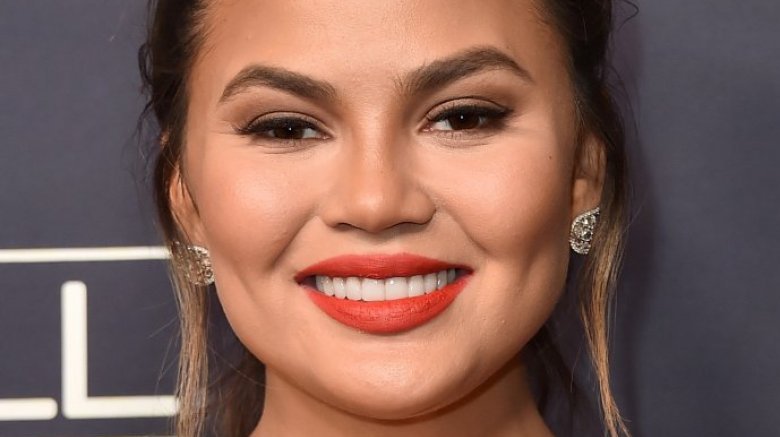 Getty Images
Chrissy Teigen is one proud mom.
On Wednesday, June 6, 2018, the Lip Sync Battle star took to Instagram to share an adorable snapshot of her and husband John Legend's newborn son, Miles.
"Today was your original due date but you heard how cool we are since that's all we talk about (how cool we are) and you wanted to see what all the fuss was about, 3 weeks early," the supermodel wrote, captioning a cute pic of her little bundle of joy sleeping.
She jokingly added, "Well we tricked u! We are boring AF but we love you!"
Earlier this week, Teigen posted a sweet photo of herself spending some quality time with the married pair's baby boy and 2-year-old daughter Luna at the beach. In the caption, she quipped, "Guess we're really doing this kid thing!"
As Nicki Swift previously reported, Teigen, 32, and Legend, 39, welcomed their second child together on May 16, 2018. "Somebody's herrrrrrre!" the mom of two tweeted at the time, alongside baby bottle and hugging face emojis. She later revealed that little Miles shares the same nose as his older sister, adding on social media, "He is a few weeks early so he's litttttttle and makes the teeniest noises. We are in love."
Days later, Teigen revealed their little boy's name while introducing him to her followers on Instagram. "Hello, world! This is Miles Theodore Stephens — We are drowning in his little peeps and nuzzles," she wrote. "Our household feels overwhelmed with love. Thank you for all your well wishes!"
While speaking with E! News at the 2018 Billboard Music Awards, Legend revealed the musical meaning behind his children's names. "Every name we give to our kids I think will have a little bit of musical history to it. Miles of course is the same name as the great Miles Davis," the "A Good Night" singer said, adding that little Luna was named after Nina Simone. "And Chrissy really liked the name Theodore, so we put it all together."
After undergoing in vitro fertilization treatments, which they'd done in the past, the proud parents first announced that they were expecting baby no. 2 in November 2017. Teigen, who has spoken openly about her battle with postpartum depression, later confirmed the sex of their baby in January 2018, before announcing that Miles' expected due date was in June.