Demi Lovato Will Reportedly Go 'Straight To Rehab' Following Hospitalization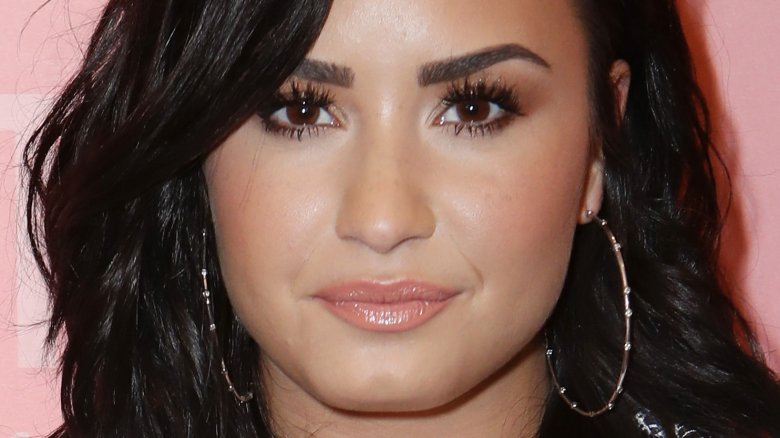 Getty Images
Demi Lovato is getting the help she needs following the singer's apparent drug overdose.
On Thursday, Aug. 2, 2018, a source cited by Us Weekly claimed that the "Skyscraper" singer is reportedly "going straight to rehab" following her current hospitalization at Cedars-Sinai Medical Center in Los Angeles. The insider went on to explain that the 25-year-old "knows she needs to finally get serious help."
The magazine's exclusive coincided with a TMZ report, which claimed that Lovato is "getting out any day now." Regarding the "Heart Attack" singer's journey toward sobriety, the gossip rag alleged that her family decided to hold off on discussing the topic of rehab as she recovered to avoid upsetting her "with something that might trigger conflict." However, earlier this week, the media outlet reported that members of Lovato's team, who allegedly staged an unsuccessful intervention just weeks ahead of her suspected overdose, had threatened to walk out of her life if she didn't agree to seek treatment.
At the time of this writing, Lovato's exact release date from the hospital, as well as the name and location of the rehab facility she plans to enter, have yet to be revealed.
As Nicki Swift previously reported, Lovato was rushed to the hospital on Tuesday, July 24, after being found unconscious in her Hollywood Hills home late that morning. Amid initial reports that she'd allegedly overdosed on heroin, conflicting stories surfaced claiming she'd used methamphetamine, leading to continued speculation that she'd taken multiple drugs. However, the singer-songwriter, who supposedly refused to tell paramedics what drugs she allegedly took, was reportedly treated with Narcan, which can combat the effects of heroin, but not methamphetamine.
The following day, Lovato's rep shared a health update on her behalf, stating in part to E! News, "Demi is awake and with her family who want to express thanks to everyone for the love, prayers and support." Her rep also emphasized, "Some of the information being reported is incorrect."
Lovato, who has a history of drug and alcohol abuse, had celebrated six years of sobriety in March 2018. Months later, she hinted at a relapse with the release of her song "Sober."
We hope Lovato will receive the help she needs as she continues to recover.
If you or someone you know is struggling with addiction, please call the Substance Abuse and Mental Health Administration's 24/7 National Helpline at 1-800-662-HELP.