Paris Hilton Breaks Silence On Chris Zylka Split After Calling Off Engagement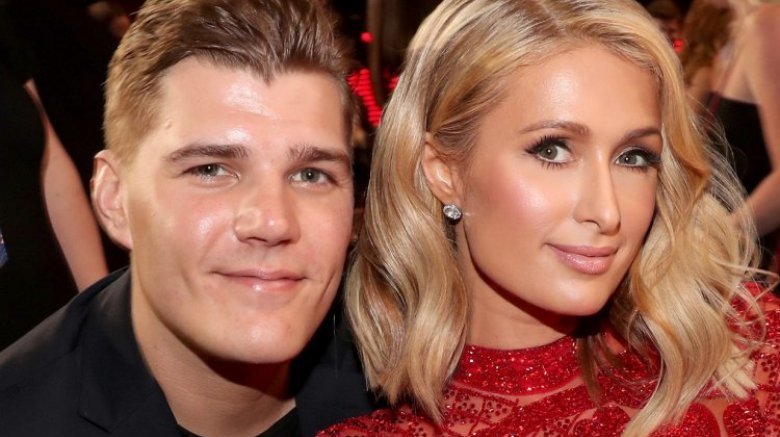 Getty Images
Socialite Paris Hilton is breaking her silence.
During her Wednesday, Nov. 28, 2018, guest-host appearance on The Talk, the Simple Life alum publicly addressed her recent split from her former fiancé, actor Chris Zylka, for the first time.
"I'm doing really good. I'm just really having my me time," Hilton told her fellow talk show panelists. "I just feel that, when I fall in love, I fall in love fast and hard and it was this whirlwind romance."
She continued, "I've always been obsessed with Disney stories and love stories, and I thought it was going to be my happy ending. And I just realized after time that it wasn't the right decision, but I wish him the best." Noting that she would "love to get married and have children" one day, Hilton added, "But for right now I'm just focusing on myself and my work."
As Nicki Swift previously reported, rumors that Hilton, 37, and Zylka, 33, had called it quits on their 10-month engagement first surfaced in mid-November 2018. The exes had been together for over two years. "Paris broke up with Chris a few weeks ago," a source cited by E! News claimed at the time. "Their relationship moved really quickly, and she realized he wasn't right for her. She wishes him well and hopes they can remain friends." Hilton and The Leftovers star had previously pushed back the date of their nuptials in late August, citing a lack of wedding planning time due to their busy work schedules.
Readers may be aware that these two unfortunately aren't the only celeb pairing to break up in recent weeks. Kaitlyn Bristowe and Shawn Booth of The Bachelorette first announced that they'd ended their longtime romance earlier this month, following a three-year engagement. While opening up about their breakup in an episode of her Off the Vine with Kaitlyn Bristowe podcast, the reality TV star said, "It's been a really hard few months now. I really did think we'd get through it." Noting that "there were some important fundamental values that weren't lining up" and "some things we'd probably never see eye-to-eye on," Bristowe added, "We were left with no choice but to be honest with ourselves — and with each other."
Meanwhile, television personality Ross Mathews and his longtime boyfriend, stylist Salvador Camarena, revealed that they'd broken up earlier this week after nearly 10 years together. As Mathews wrote to his social media followers, "This split is amicable and filled with kindness, compassion and a genuine love for one another."