Teen Mom OG's Ryan Edwards Arrested For Alleged Theft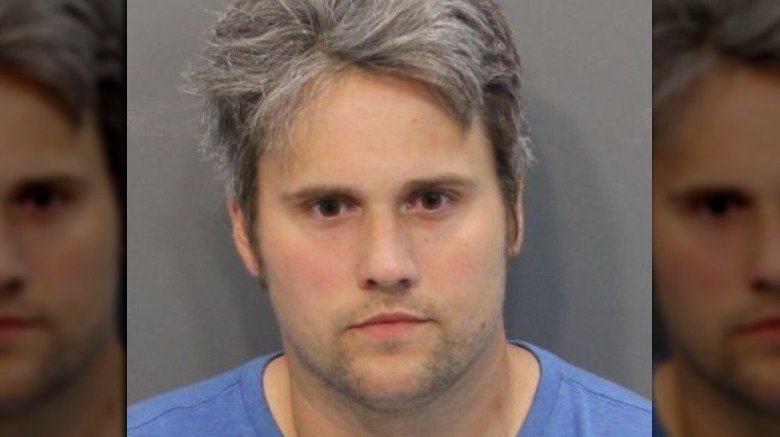 Hamilton County Sheriff's Office
Former Teen Mom OG star Ryan Edwards has found himself behind bars again.
On Wednesday, Jan. 23, 2019, the reality TV star was taken into police custody at the Hamilton County Jail in Tennessee for alleged theft of services under $1,000, TMZ reports.
According to law enforcement documents cited by the gossip rag, Edwards reportedly failed to pay a $36 bill at a local bar called Bud's after ordering six Jack Daniel's whiskeys in December 2018. Due to his previous arrests, the bartender identified Edwards from mug shots found in a criminal justice portal and called the police.
Us Weekly reports that Edwards was booked at around 12:45 a.m. While his bail was originally set for $500, he is currently being held without bond due to a pending heroin possession charge in the nearby Red Bank County. According to Radar Online, the MTV star is due in court on Wednesday, Feb. 6.
At the time of this writing, Edwards and his rep have yet to publicly comment on his latest arrest.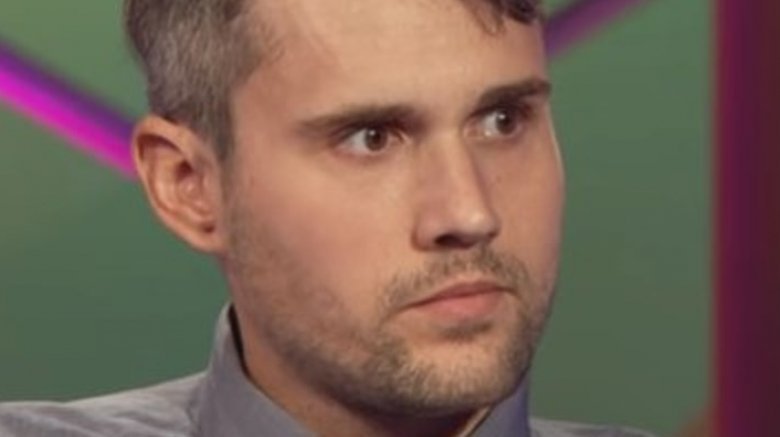 MTV
Readers may already be aware that this unfortunately isn't the first time Edwards has faced legal troubles over the last year. As Nicki Swift previously reported, the 31-year-old was arrested in March 2018 at his Tennessee home for allegedly violating his probation, which stemmed from a heroin possession charge from the year before. After getting busted again last July, he pleaded guilty to a speeding charge, and told E! News that the arrest had resulted from a "misunderstanding" over the community service requirements of his probation, rather than another drug-related offense.
Edwards' ex and fellow Teen Mom star Maci Bookout was also granted a two-year restraining order against him in May 2018 after claiming that he'd threatened her on several occasions (via Us Weekly). The estranged former couple share 10-year-old son Bentley, whom Edwards has still been allowed to see.
Following this string of arrests, Edwards and his 22-year-old wife, Mackenzie Standifer, announced their Teen Mom exit in an interview with E! News in July 2018. At the time, Standifer claimed that the popular MTV series didn't "want to show Ryan as a recovering addict." Meanwhile, Edwards spoke out against the show in a lengthy Instagram post and addressed the epidemic of drug addiction. "They don't want to show me or Mack in a happy light or that I am active in my recovery. I AM," he wrote in part at the time, captioning a text-post which read, "Life can take you higher than drugs. Stop drug abuse. Live life." He continued, "They want me to look angry, passive aggressive and uncaring regarding things that mean the most to me."
The couple had secretly tied the knot in May 2017 — just before Edwards entered a 30-day stint in rehab for drug abuse — and welcomed their first child together, a baby boy named Jagger Ryan Edwards, this past October. However, the former 16 and Pregnant star unfortunately missed their son's birth while seeking treatment for his drug addiction for a second time this past fall. Earlier this month, Edwards shared a sweet snapshot of himself with his family's newest little addition.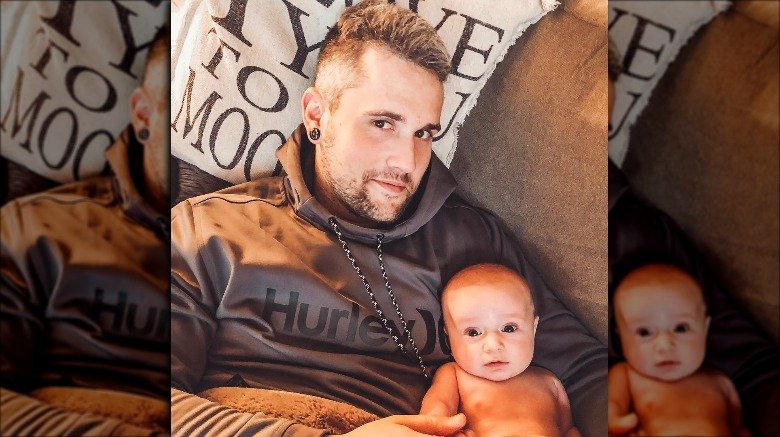 Instagram
Edwards unfortunately isn't the only celeb to make headlines over an arrest this month. Former To Catch a Predator host Chris Hansen turned himself in to police custody on Monday, Jan. 14, 2019, after a warrant was issued for his arrest in Stamford, Conn. The television personality later received a class D felony charge for allegedly writing multiple bad checks to cover roughly $13,000 worth of marketing products from a local business in 2017. However, he was released from jail without bond that same day. 
While the New York Post reported at the time that Hansen could face a $5,000 fine and between one to five years in prison if convicted, the case has since been dropped. According to the Stamford Advocate, a judge dismissed the charge on Wednesday, Jan. 23 after the 59-year-old's lawyer, Philip Russell, presented documents to show that Hansen had since coughed up the cash to pay the outstanding bill. Following the court appearance, Russell told the press, "Mr. Hansen has a busy schedule and this was an oversight and it was unfortunate." For his part, Hansen said, "It has been resolved and I'm happy to get back to work."
If you or someone you know is struggling with addiction, please call the Substance Abuse and Mental Health Administration's 24/7 National Helpline at 1-800-662-HELP.