Here's How Cameron Diaz Really Feels About Monogamy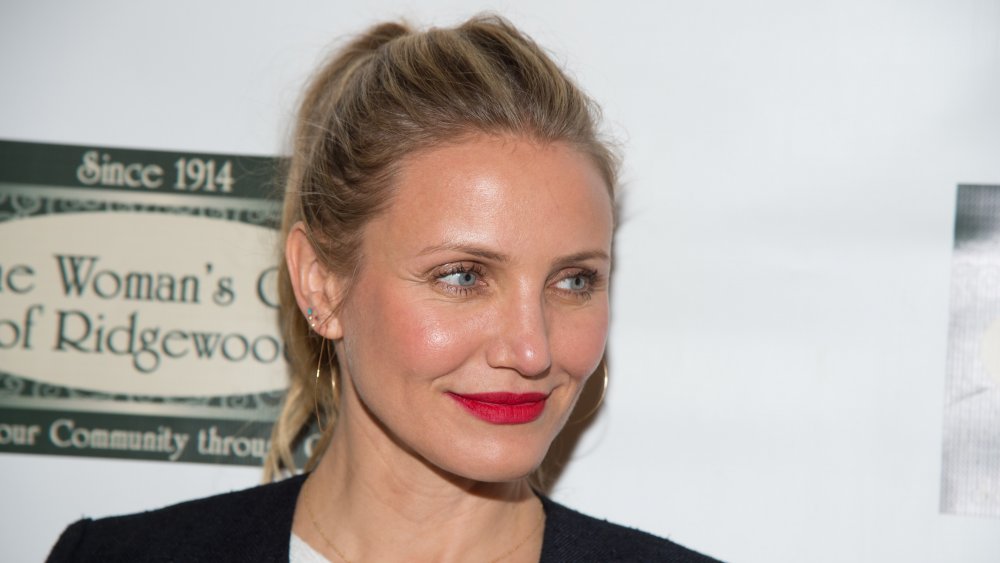 Dave Kotinsky/Getty Images
When actress Cameron Diaz's The Other Woman character Carly attempts to help actress Leslie Mann's Kate come to terms with her husband's infidelity, she explains that "monogamy isn't natural." Yet, despite Diaz's history of high-profile romances, which include Justin Timberlake, Jared Leto and Alex Rodriguez, the actress echoed her character's sentiment during a 2014 interview with InStyle.
"A lot of people chase after it because they've been told, 'This equals happiness.' They chase it, they get it, and they find out, 'Why did I think this was going to make me happy? I'm miserable!'" Diaz said (per E! News). "I don't know if anyone is really naturally monogamous," she continued. "We all have the same instincts as animals. But we live in a society where it's been ingrained in us to do these things."
Diaz added that she's "grateful" for every relationship she has had because there's "not one thing I've been through that hasn't been a lesson that led me to this moment." But Diaz might've regretted her remarks because, mere days later, she spoke out to dispel the rumors. "That's not what I said. My character says she doesn't believe in monogamy!" she said (via the Toronto Sun), adding monogamy is "an important part of a successful relationship."
"Relationships end because they end for whatever reason," Diaz continued, "but they are still successful relationships that have been monogamous for however long they've lasted." And, if Diaz's words weren't enough proof, her actions certainly were, because she's happily married!
Cameron Diaz didn't get married until she was 41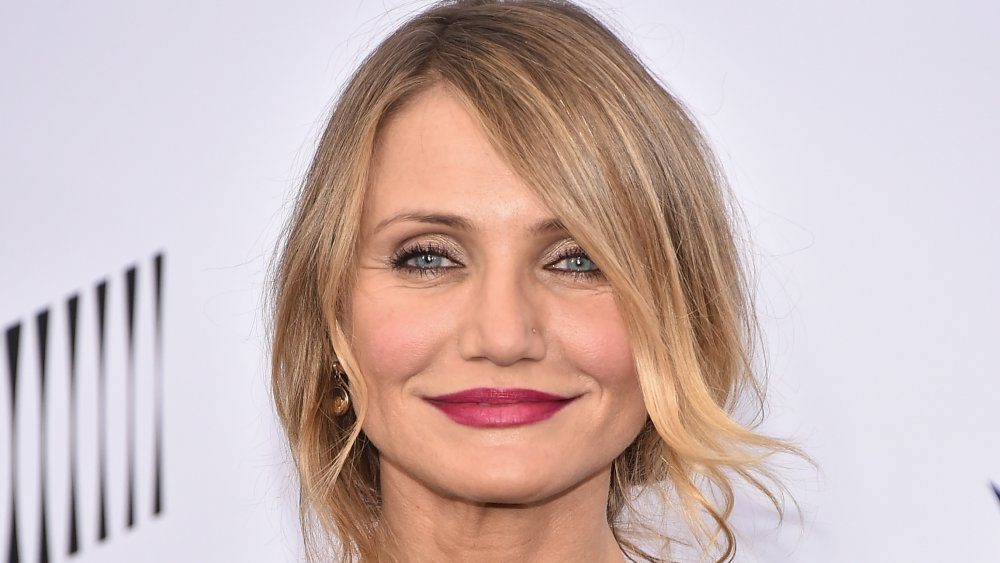 Theo Wargo/Getty Images
Before actress Cameron Diaz met her husband, Good Charlotte frontman Benji Madden, she wasn't sold on the concepts of marriage and motherhood. As Diaz told Marie Claire in 2014, "We live in a society where everyone has kids, so they want other people to have kids. There is this culture that says celebrities are supposed to be just like us, so people think, 'I have children, why doesn't she?' But I'm not going to do something because it's expected."
"If a family happens, then it happens," the actress added. "If children come to me, then I would do that, but I'm not someone who feels like she has to do something because it's expected."
But, soon after, Diaz met and married Madden in 2015. When asked why she waited until she was 41 to get married, her answer was simple: "I think it's a matter of I just hadn't met my husband, you know?" Diaz explained (via ELLE). "I had boyfriends before. And there's a really, really distinct difference between husbands and boyfriends."
Diaz added that, while she and Madden are total opposites, their relationship works well because he has shown her what it's like to be someone's partner. "We women are objectified so much. Somehow my husband has just been able to kind of show me what it's like not to have that be a part of a relationship, and being an equal," she said. What a strong, solid connection!
Cameron Diaz and Benji Madden are 'just weird enough for each other'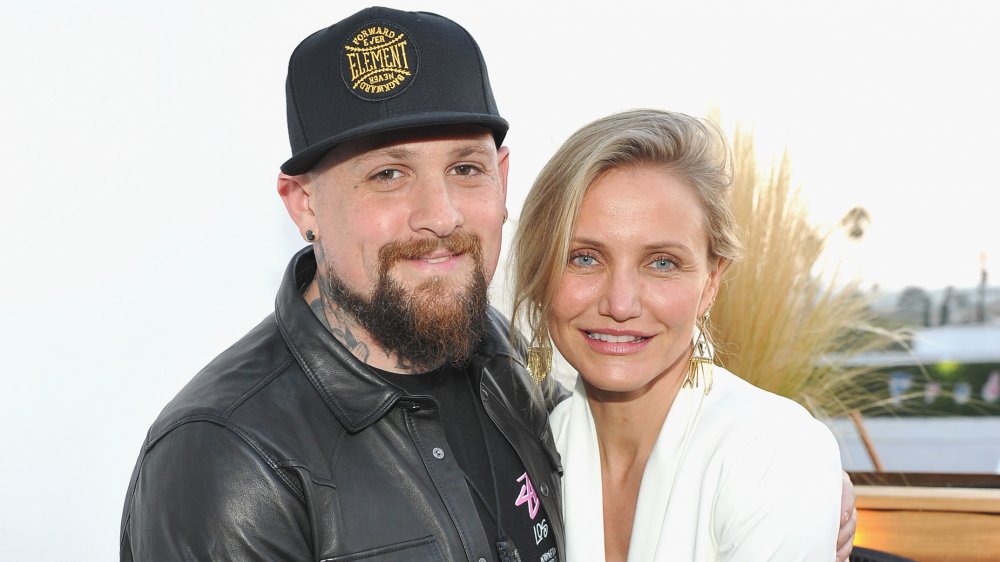 Donato Sardella/Getty Images
According to actress Cameron Diaz, "getting married to [husband Benji Madden] was the best thing that ever happened" to her. As she told InStyle in 2019, "He's the greatest human being, and he's my great partner. Marriage is certainly hard, and it's a lot of work. You need somebody who's willing to do the work with you, because there's no 60-40 in marriage. It's 50-50 period. All the time." Diaz added that, although she wasn't necessarily ready to get married, she knew Madden was the one for her. "He's just a good man," she continued. There's no bulls**t. It's really refreshing."
Yet, while Diaz once noted they're "just weird enough for each other" (via ELLE), the pair has clearly established an even stronger partnership since welcoming their daughter Raddix in December 2019.
"Benji wants to go to bed late, and I like to go to bed early... that works so well for us as parents," Diaz told her good friend, makeup artist Gucci Westman, for an episode of Westman's YouTube series Makeup & Friends. "I can go to bed a few hours early and he does those later feeds with her. I can wake up early and be with her in the morning and [Benji] can sleep." Diaz noted that their contradictory sleep schedules made her realize "we all need somebody... who doesn't do what we do." Okay, but where can we find a Madden of our own?