The Truth About JoJo Siwa And Maddie Ziegler's Relationship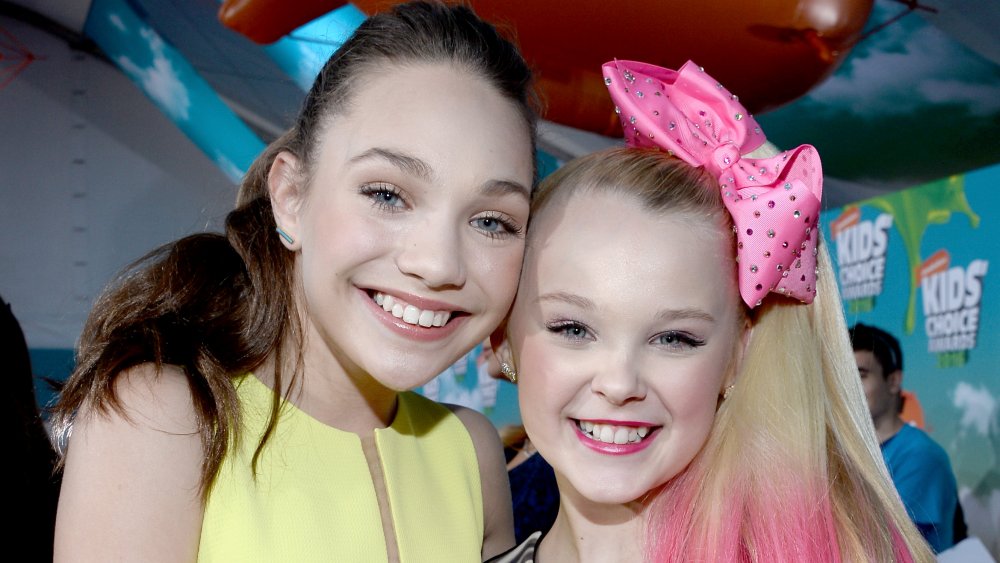 Frazer Harrison/Getty Images
JoJo Siwa and Maddie Ziegler became household names thanks to Lifetime's hit show Dance Moms. Though they had entirely different experiences on the show, the two became fast friends. Yes, they both went on to pursue different careers paths, but the teens have maintained a friendly relationship post-Dance Moms. In 2016, JoJo told TMZ that Maddie was "one of [her] best friends in the whole wide world," adding that she believed they were going to be the next Selena Gomez and Demi Lovato.
At the time, she also said the two had big plans for the future. "We make jokes about how when we're older we're going to have this huge house together," the then-13-year-old said before revealing the two were always going to have each other's backs and support one another.
These days, JoJo is a famous YouTube star. As of this writing, she has more than 11 million subscribers. JoJo's also a multimillionaire thanks, in part, to her own line of bows. Maddie, on the other hand, has appeared in movies, television shows, and music videos for Sia songs, including "Elastic Heart," "Chandelier," and "Cheap Thrills." In 2017, the former reality star released her memoir, The Maddie Diaries, which became a New York Times bestseller, according to Teen Vogue.
So where does JoJo and Maddie's friendship stand today? Keep scrolling to find out the truth about their relationship.
JoJo Siwa and Maddie Ziegler shared a bonding moment during 'Dance Moms'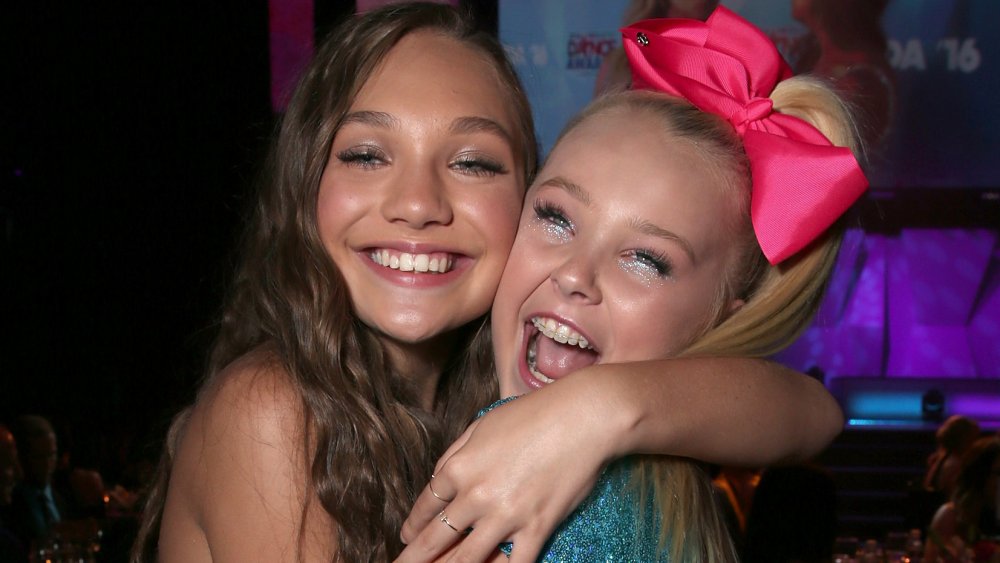 Todd Williamson/Getty Images
In a 2018 interview with J-14, JoJo Siwa opened up about a sweet memory she had of Maddie Ziegler and how this specific moment helped their friendship flourish. She recalled a time some that some of the Dance Moms girls seemingly made fun of her during a meet-and-greet in Ireland, but Maddie went out of her way make sure JoJo knew it was all a big misunderstanding.
"Now looking back on it, I'm like, 'Oh whatever, they didn't really mean it.' But back in the day, when it actually was important to me, the girls made a video online where they were at a meet and greet and they were making fun of me," the YouTube star explained. 
She continued, "It's fine, I could care less about it! But Maddie was so cute about it, she was like, 'No, we really didn't mean it!' She was so stressed out about it and that's probably when we became really good friends. And she was like 'No really, you know how meet and greets are, it wasn't a thing.' She just tried so hard to explain it, it was cute. She was awesome."
JoJo Siwa and Maddie Ziegler have different opinions about Abby Lee Miller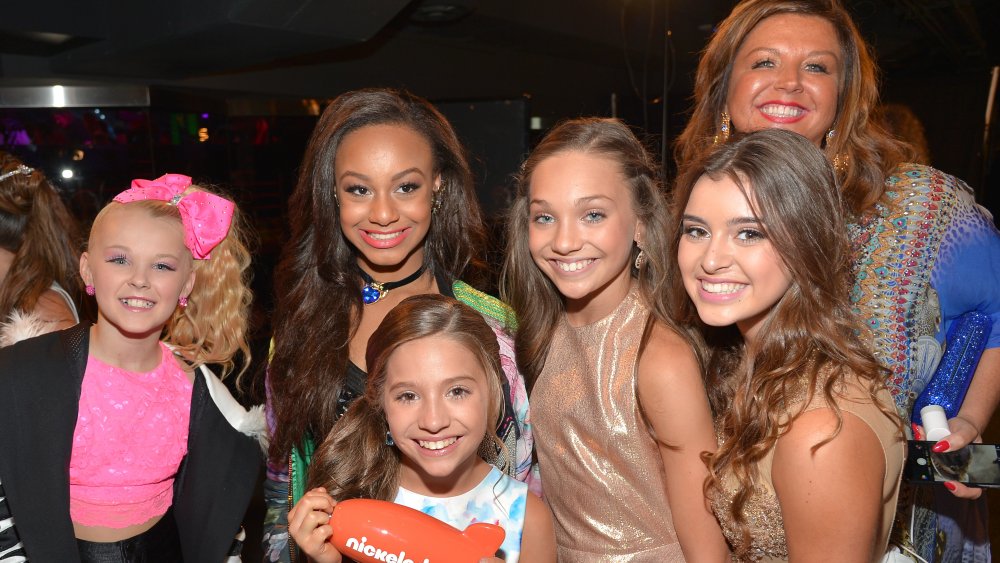 Charley Gallay/Getty Images
Despite meeting and becoming friends thanks to Dance Moms, JoJo Siwa and Maddie Ziegler didn't have the same relationship with the show's dance instructor, Abby Lee Miller. During her time on the show, Abby favored Maddie, which caused drama among the moms and other girls. However, the two didn't exactly have the healthiest dynamic, which, in part, led Maddie and her younger sister, Mackenzie, to leave Dance Moms in 2016 ahead of Season 7.
Unlike Maddie, JoJo still stays in contact with Abby and continued to stand by the TV personality amid her ongoing health battle, according to Us Weekly. In fact, she seemingly called out Maddie for not maintaining a relationship with Abby after leaving the show.
"I think Abby got hurt by a lot of people and it's really, really, really sad that a lot of the people don't talk to her anymore," she told US Weekly. "It's just sad because Abby really is a good person. Even though you see her yelling and screaming at children on TV, like, Abby made seven stars. I wouldn't be doing this if it wasn't for her. Maddie and Mackenzie [Ziegler] wouldn't be where they are today without Abby."
It's unclear just how close JoJo and Maddie are these days, but, as of this writing, the two stars do follow each other on Instagram. (In 2020, that means all is well!)