The Real Meaning Behind Invisible String's Lyrics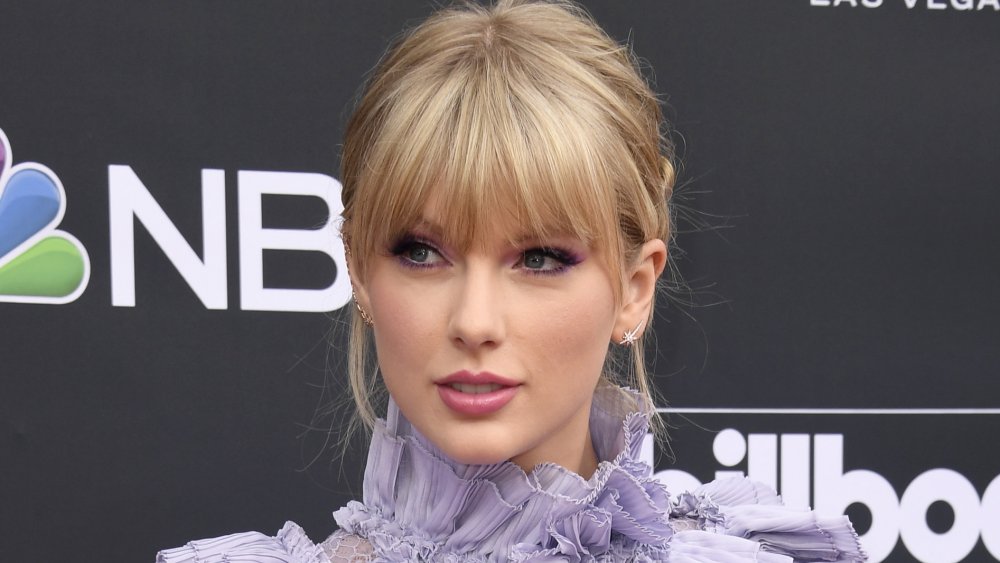 Frazer Harrison/Getty Images
Over the years, Taylor Swift has dated numerous famous men, resulting in a long list of ex-lovers. Some of the more notable names on that list include Harry Styles, John Mayer and Jake Gyllenhaal. While the relationships clearly didn't last, they've all been immortalized in song.
In "Dear John," which is definitely one of Swift's more direct song titles, the pop star sings: "Don't you think I was too young to be messed with?/The girl in the dress, cried the whole way home ..." Meanwhile, in "All Too Well" — a song that reportedly chronicles Swift's short (but totally not sweet) relationship with Gyllenhaal — the songstress sings: "And you call me up again just to break me like a promise/So casually cruel in the name of being honest." Yikes!
While some of Swift's song lyrics clearly don't paint the most flattering picture, that's not the case for all of them, especially when she's writing about boyfriend Joe Alwyn. Case in point? In Swift's song "Invisible String" off of her eighth studio album, Folklore, she sings: "Out of all the wrong arms, right into that dive bar." Fans seem to believe that the bit about the dive bar involves Alwyn, while the wrong arms lyric ... well, figuring that out isn't exactly rocket science.
However, there is one line in the song that's a bit more ambiguous and has sent fans into a frenzy. Spoiler alert: it seemingly involves another famous ex.
Is Taylor Swift sending her exes baby gifts?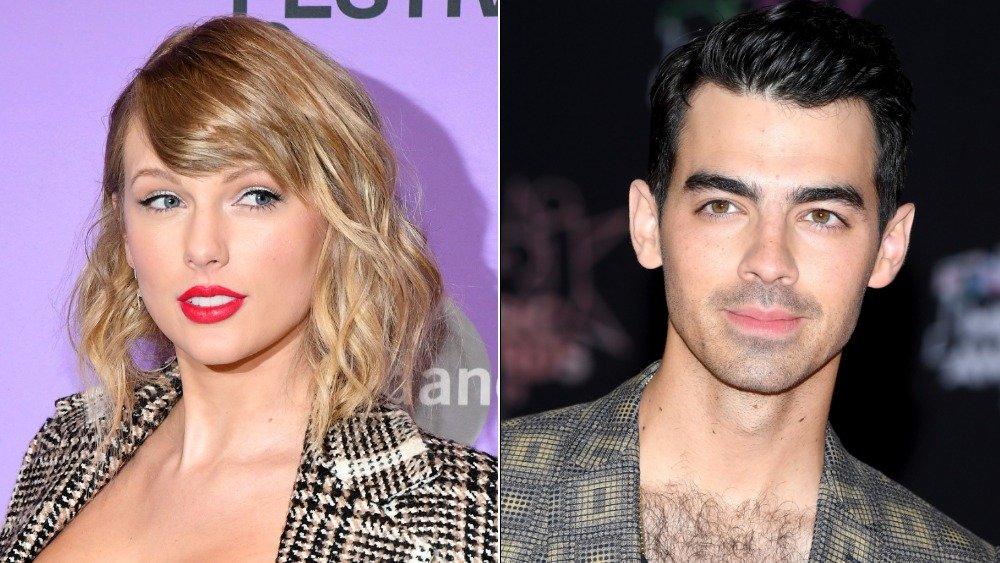 Kevin Mazur/Getty Images
In "Invisible String," Taylor Swift sings: "Hell was the journey but it brought me heaven" with fans assuming that her "heaven" is boyfriend Joe Alwyn. On the other hand, one of the men who was part of the "journey" that brought Swift and Alwyn together was Joe Jonas, who also seemingly gets a nod.
Swift and Jonas dated from July 2008 until October 2008, per Billboard. The relationship came to an abrupt end with Jonas infamously breaking up with the pop star over a 27-second phone call. While promoting her album Fearless, Swift told Ellen DeGeneres that she wrote the song "Forever & Always" about Jonas. The song includes lyrics like: "Did I say something way too honest, made you run and hide /Like a scared little boy?"
While there were clearly some hard feelings, it seems like Swift and Jonas have managed to patch things up. In "Invisible String," Swift sings: "Cold was the steel of my axe to grind/ For the boys who broke my heart/ Now I send their babies presents." Considering the fact that news broke in February 2020 that Jonas and wife, Sophie Turner, were expecting their first child together, fans are convinced Swift is talking about Jonas.
One person wrote: "Man, taylor swift going from "last kiss" to "now I send their babies presents" about Joe Jonas is what I call growing up," referring to another song Swift wrote about their relationship. We stan a forgiving queen.
Now, we can't help but wonder if Swift's BFF Gigi Hadid — who also happens to be pregnant and Jonas' ex — will be sending over gifts, as well.