The Real Meaning Behind Taylor Swift's Hoax Lyrics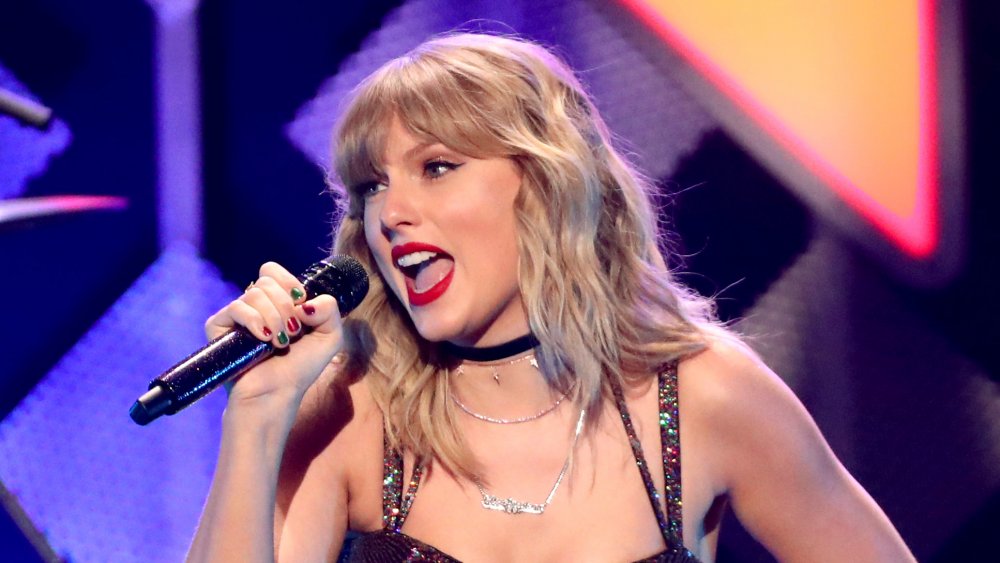 Manny Carabel/Getty Images
The internet is all abuzz surrounding the new release of Taylor Swift's eighth studio album Folklore on July 24, 2020. While the album was announced with very short notice (less than 24 hours before its release), Swift clearly took her time to sprinkle the 16-track project with hidden (and some not so hidden) meanings. This is a common trend for the former country star, especially when it comes to her romantic relationships. According to Billboard, T. Swift has long been documenting her love life via her music, including her brief Joe Jonas union in 2008.
With the latest project, it seems her lyrics are still very on brand — at least Swift's fans seem to think so. Per Insider, Swift has been dating English actor Joe Alwyn for a few years, mostly keeping their relationship under wraps and away from the public. The two were first spotted together in June 2017 (per Daily Mail) and rumors began circulating ever since. Now, with her album Folklore, fans are suspecting that the final song "Hoax" is about her beau... and there seem to be some mixed feelings about it.
Did Taylor Swift and Joe Alwyn break up?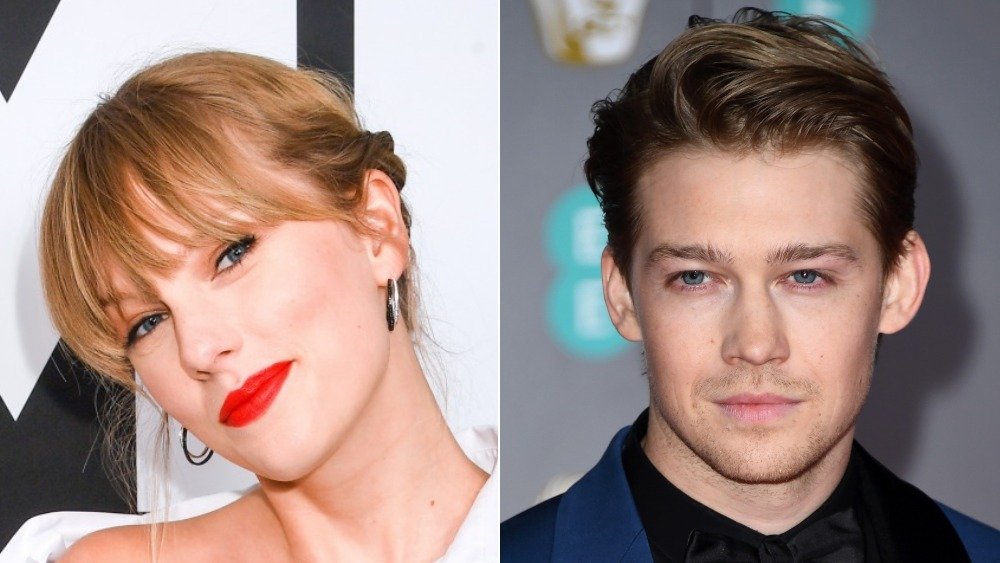 Dave J Hogan, Gareth Cattermole/Getty Images
It didn't take long for Taylor Swift fans — or Swifties — to begin putting faces to songs on Folklore, including Swift's boyfriend Joe Alwyn. Reddit Swifties believe the song "Hoax" is about their relationship — or potentially the lack thereof.
The lyrics read (per Genius), "You know I left a part of me back in New York / You knew the hero died so what's the movie for? You knew it still hurts underneath my scars." According to Genius, New York City has been a significant location for the couple, as Swift references in her November 2017 song "Delicate," which is also rumored to be about Alwyn. Her 2019 track, "Cornelia Street," is interpreted as referencing their NYC relationship as well.
Even so, Swifties seem to be at a standstill about whether "Hoax" is about a possible breakup with Alwyn. One Reddit user wrote, "They didn't break up, Joe likes her insta posts," to which another replied, "IF they did break up, it's on good terms. So a supporting ex liking Insta post is totally normal." 
"I don't really believe they are broken up," someone else on Reddit theorized, "but it is a possibility... The last life sign from the relationship was april 29, right? And she wrote the album during lockdown, so the songs could have been written at any time during lockdown." Meanwhile, others are convinced Alwyn actually wrote songs on Folklore, suggesting they may still be together after all. Who needs the CIA when we have Swift fans?