The Truth About Kanye West And Justin Bieber's Relationship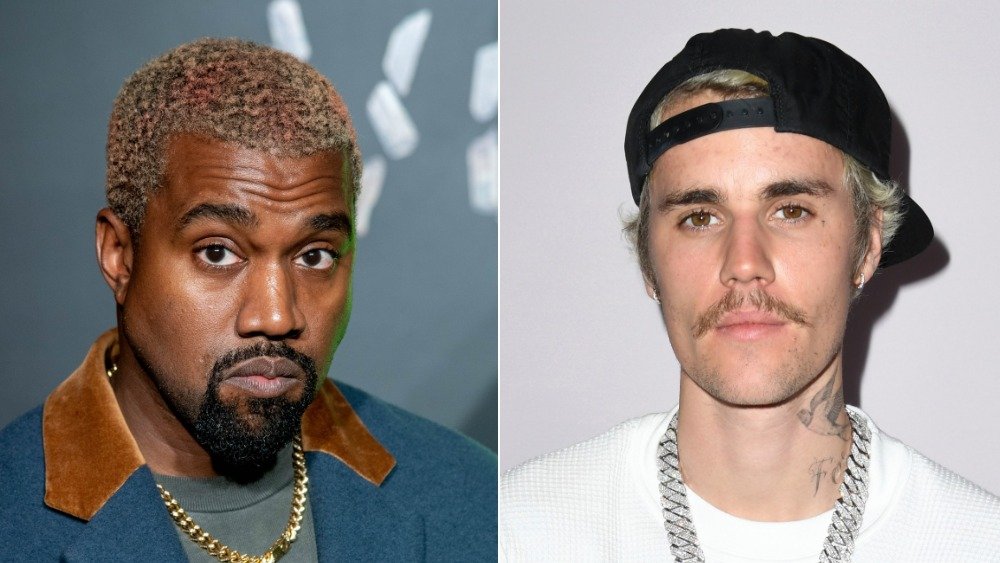 Roy Rochlin, Jon Kopaloff/Getty Images
When Kanye West took to Twitter to unload his feelings in July 2020, it seemed near impossible for his own wife and family to get through to him. That's because part of Yeezy's thoughts included angst against his own wife Kim Kardashian and her mother, Kris Jenner. According to TMZ, his tweets accused Jenner of "masterminding" Kardashian's sex tape, and he claimed that he had been trying to divorce Kardashian since 2018 for getting "out of line" with rapper Meek Mill. 
The Twitter rant didn't end there. West also said that his in-laws were trying to send him to a psychiatric facility and drew parallels between his own situation and the horror movie Get Out, per Reuters. The social media rants initially began after West's erratic presidential campaign rally on July 19, 2020. He sent off the tweets from his ranch in Wyoming, where he reportedly shot a production video and welcomed a handful of visitors including Dave Chappelle and Justin Bieber. Meanwhile, Kardashian remained in Los Angeles with their four kids amid rumors that their marriage had "broken down significantly," per People.
Although West publicly thanked Chappelle, who the rapper said "hopp[ed] on a jet to come see me doing well," it seems Bieber also worked his magic and even helped repair West and Kardashian's marriage. Did he tell West that if he was her husband then he'd never let her go? Let's take a look at exactly what strings Bieber pulled to get West back into Kardashian's good graces. 
Justin Bieber got real with Kanye West in Wyoming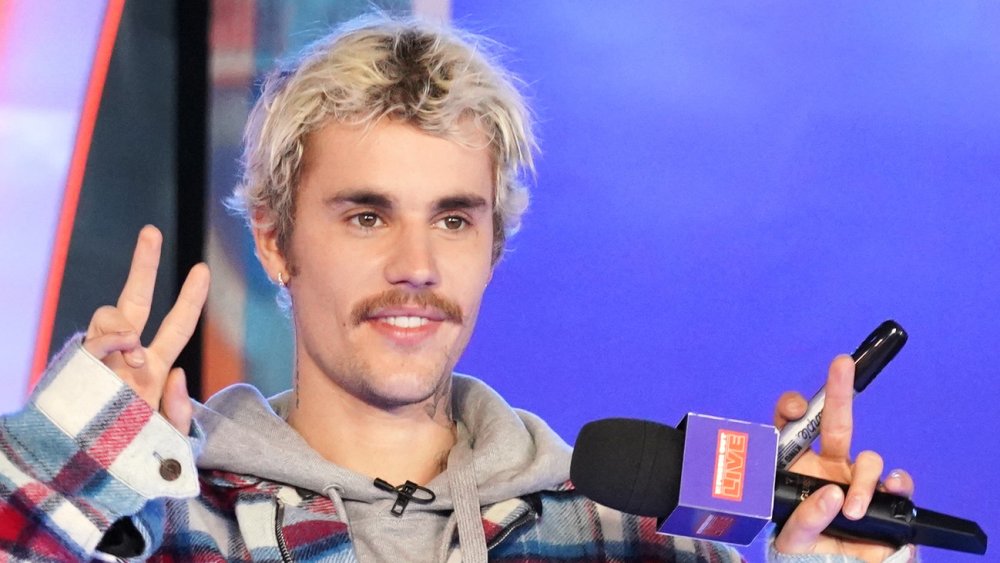 Cindy Ord/Getty Images
After Kanye West's Twitter tirade led Kim Kardashian to share a statement about her husband's bipolar disorder, West posted a photo of Justin Bieber and Roc-a-Fella Records co-founder Damon Dash, chilling and immersed in what West said was a conversation about "the new spray foam wall prototypes on the YZY campus." Bieber made a pit stop at the Wyoming ranch while on a road trip with his wife, Hailey Baldwin, according to People. 
But it seems like there was more to the conversation, because West publicly apologized to Kardashian shortly after Bieber's visit. 
According to a source that spoke to People, Bieber "told Kanye that he needed to talk to Kim." After days of avoiding his wife and "ghosting" her attempts to reach out to him, Kanye "finally texted Kim and they talked on the phone," the source said. Days later, Kardashian arrived at the ranch to try to find "some sort of resolution" with her husband, per Us Weekly. The reunion was reportedly tense and emotional, with Kardashian ultimately going back to Los Angeles alone.
"Justin wants to be supportive," People's source explained, saying "he wants to make sure Kanye is doing well" and "that's what friends are for." 
Like West, Bieber has been open about struggling with and seeking treatment for his own mental health. "A lot of people struggle with depression and people look at it like it's a weakness," Bieber said in a May 2020 Facebook video, adding that "having help doesn't mean you're weak."