Are Paris Hilton And Britney Spears Still Friends?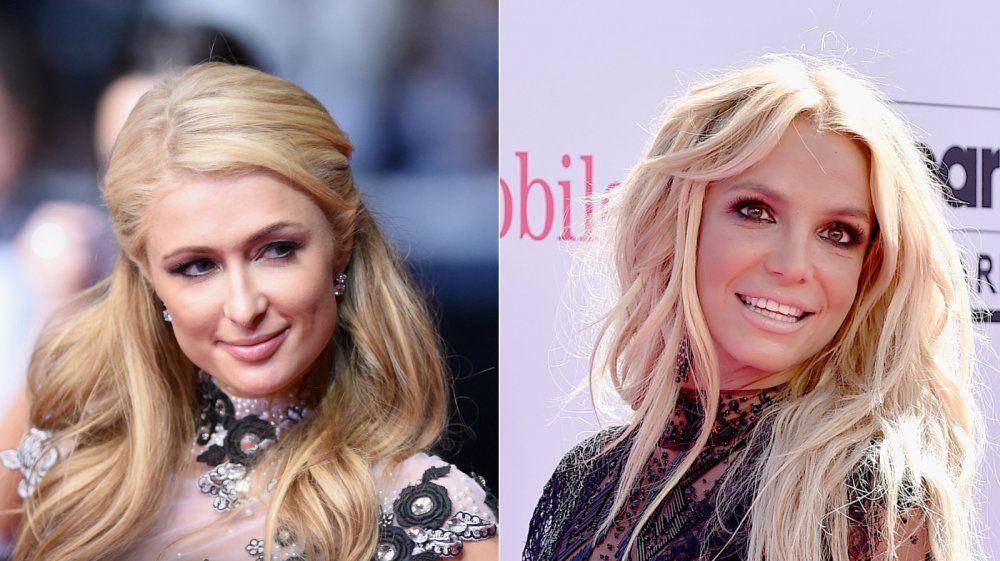 Gareth Cattermole, David Becker/Getty Images
Britney Spears and Paris Hilton were BFFs in the 2000s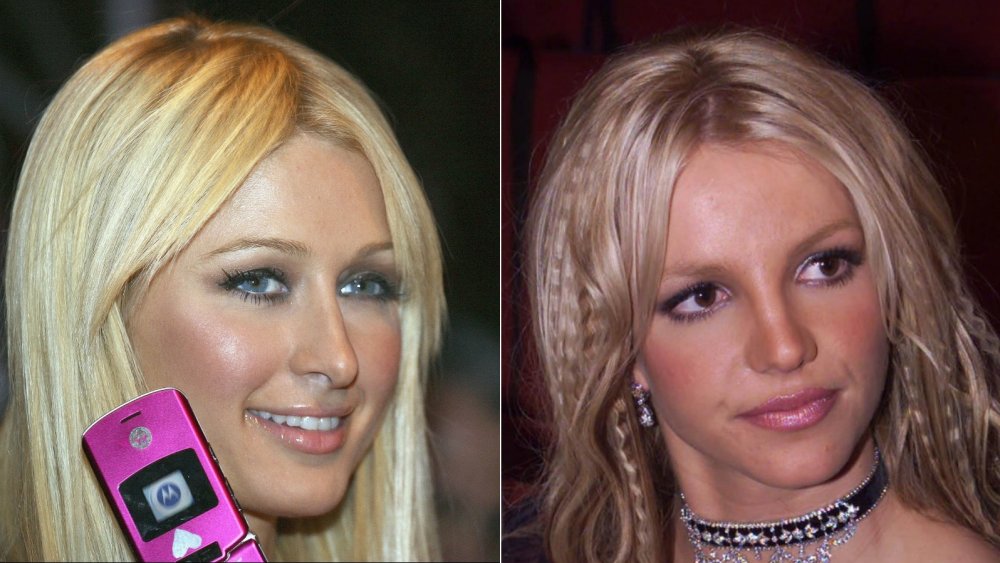 Koichi Kamoshida, Dave Hogan/Getty Images
In the middle of the first decade of the new millennium, Paris Hilton was embroiled in a number of feuds, including with her one-time best friend and The Simple Life co-star Nicole Richie, per People. It was in this space that she became friends with Britney Spears. Spears was fresh off her separation with dancer and reality co-star Kevin Federline, and she was, as we would say today, wearing less and going out more. Ready to live her life, Hilton swooped in, and the two began to be spotted out and about together, sometimes with fellow starlet Lindsay Lohan.
Spears and Hilton spent a lot of time together in 2006, at one point "inventing" the selfie. They were also closely linked in 2007, with TMZ even calling them "BFFs" amid feud rumors. That year is also remembered as possibly the worst year in Britney Spears' life. Her album Blackout was released, and she gave an infamous, and according to People, embarrassing VMA performance of "Gimme More." Paris Hilton's reality show ended, and Keeping Up With The Kardashians began. 
While certainly not the end of either woman's fame, it was the beginning of the decline of their tight hold over the tabloids. Eventually, Britney Spears was hospitalized and placed into a conservatorship, and the two seemingly drifted apart. Or did they?
Paris Hilton spoke out against Britney Spears' conservatorship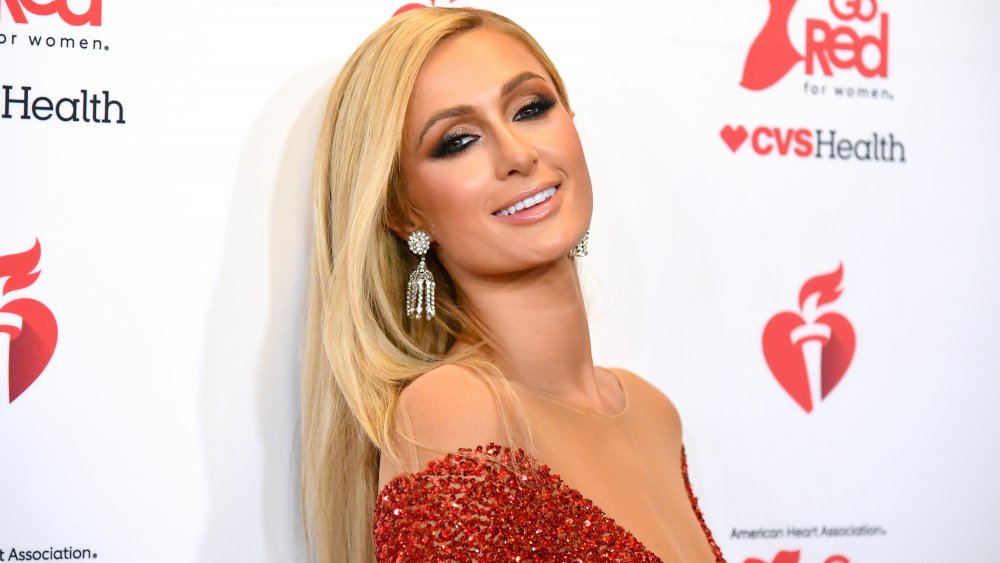 Mike Coppola/Getty Images
Although the two don't dominate the gossip cycles the way they used to, Paris Hilton and Britney Spears are still friends. In September 2020, Paris spoke with Andy Cohen on his SiriumXM show Radio Andy to confirm that, yes, she and Britney remain pals. "I saw her this summer," Hilton confirmed. "We've had dinners, I saw her in Malibu." Hilton also took the opportunity to sound the alarm about the conservatorship that Spears has lived with since 2008. "I just love her so much," she said. "I feel like if you are an adult, you should be able to live your life and not be controlled."
Hilton expressed that she can relate to Spears' plight, just as she could a decade and a half earlier. "I think it maybe stems from me being controlled so much," she explained. "So I can understand how that would feel and I can't imagine right now if it was happening to me." Summing up what many critics of Spears' conservatorship have previously said, Hilton told Cohen, "After just working your whole life and working so hard, she's this icon, and I just feel like she has no control of her life whatsoever and I just don't think that's fair." 
So not only are Paris Hilton and Britney Spears still friends, but they continue to stick together and defend each other when it feels like no one else will.