What Jess Revealed About Her New Husband On 90 Day Fiance
90 Day Fiancé star Colt Johnson has really been through it when it comes to relationships. He made his first TLC appearance in 2018 on Before the 90 Days with Larissa Dos Santos Lima, his better half from Brazil. Colt lived with his mother, Debbie, in Las Vegas, and she hated Larissa. Larissa hated both Las Vegas and Colt's mother. To Debbie's relief, and no one's surprise, Colt and Larissa's brief relationship ended in divorce.
These days, Larissa is living her best life. She has an OnlyFans account, and finally got all the plastic surgery Colt didn't want to buy her. Colt moved on, too. He met Jess Caroline, another Brazilian with a U.S. visa, and for a while, it seemed like he'd finally found the one — but like with most TLC couples, things got messy as hell. Colt and Jess broke up when Jess caught him sending NSFW selfies to random women via Instagram, at which point Colt also confessed he'd been living with a woman with whom Jess suspected he'd been unfaithful.
On a special tell-all episode following the Season 5 finale, Colt and Jess came face-to-face for the first time in months, and things did not go well. Colt slut-shamed Jess and admitted to sleeping with the other woman. On part three of the tell-all, though, Jess got the last laugh. Read on to find out how Jess officially won the breakup.
Jess Caroline moved on from Colt Johnson fast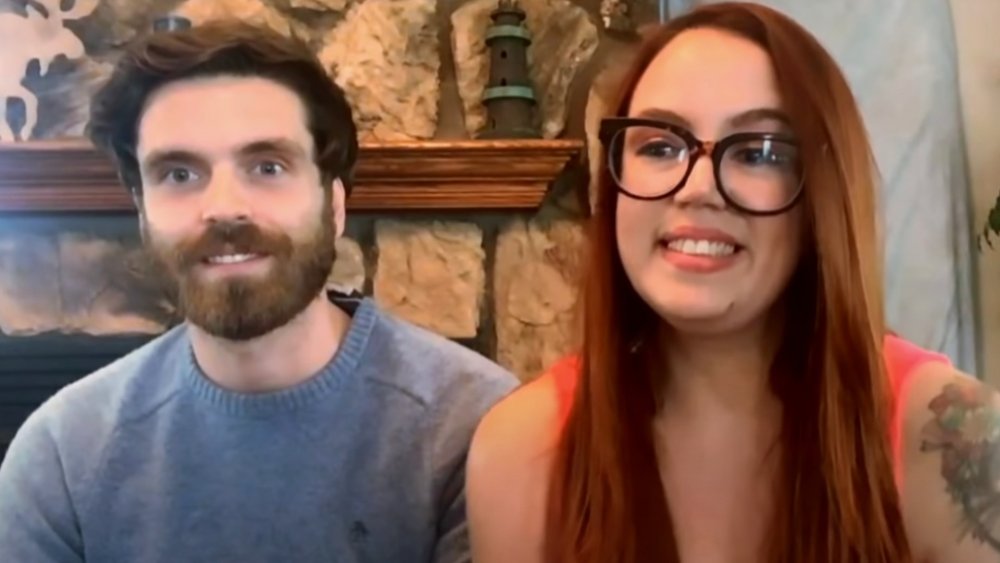 TLC
After being humiliated by Colt Johnson throughout Season 5 of 90 Day Fiancé: Happily Ever After? and through the first two parts of the season's tell-all, Jess Caroline put her ex in his place by revealing some shocking news of her own: She got married! Colt looked mortified as Jess pulled her new husband Brian Hanvey, into view for part three of the reunion.
True to form, Debbie and Colt had some things to say. The Las Vegas natives were quick to discredit the marriage, implying Jess rushed down the aisle to secure a green card... which, TBH, is kind of the point of the show. "Congratulations, Jess, you did it," Colt said, "I'm happy for the newlyweds and their new green card. Confirm your green card when you get it, Jess."
Jess admitted her visa situation was part of the reason the marriage was rushed, as she'd recently lost her job as an au pair, but she maintained that she and Brian were truly in love, per Entertainment Tonight. "I have a man that supports me that's so much better than just green card with you," Jess said to Colt over Zoom.
To add salt to the wound, Jess revealed that it's Larissa, Colt's ex-wife, who should get the credit for introducing her to Brian. About five months after Colt and Jess broke up, Carmen, a friend Jess met through Larissa, arranged the meeting, as Jess explained at the reunion. Women supporting women — we love to see it.