Sharna Burgess Says She Would Do The Bachelorette On One Condition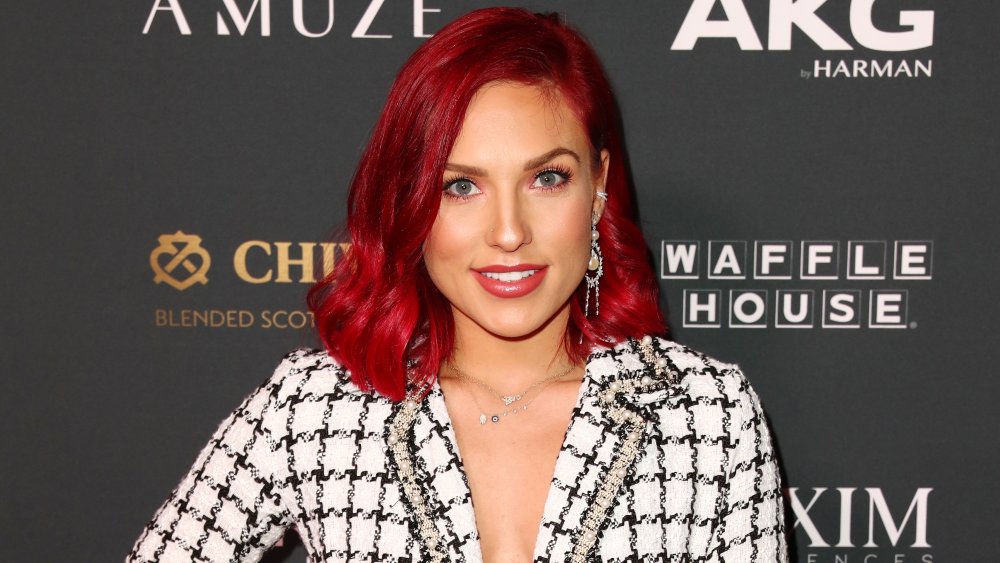 Joe Scarnici/Getty Images
From ballroom to Bachelorette! Dancing with the Stars professional dancer Sharna Burgess made a shocking revelation about her involvement with The Bachelor franchise. In an interview with Us Weekly, the Aussie native admitted she turned down being the Australian Bachelorette and that being the leading lady in America would make "more sense."
"I live here, you know? So it also makes more sense for me to do it here," she explained in August 2020. "I don't have plans to permanently move back to Australia... I would love to be half and half, you know, go to Australia and work, but my life is based here. I want to raise my kids here."
While the professional dancer seems set on staying in America now, she originally agreed to be Australia's Bachelorette, which was set to film in early 2020. However, the pandemic hit, delaying production and giving her time to deeply think about the opportunity. "As I got into it, there was something that didn't feel right... which is odd because I love the show worldwide," Sharna said. She thought it would be a fun experience, but something made her feel uneasy. "For some reason, my instincts were saying, 'Don't do it,' which was very bizarre. I've had to trust my instincts my whole life, they've led me to where I am now."
The Bachelorette Australia has taken a tip from Kaitlyn Bristowe's season and chosen two sisters to lead the show instead, according to Vogue Australia. But Sharna's almost-season in Australia isn't the only Bachelorette series to be impacted by the pandemic. Keep reading to see how the U.S. season is shaking out.
'The Bachelorette' is just as dramatic as ever in America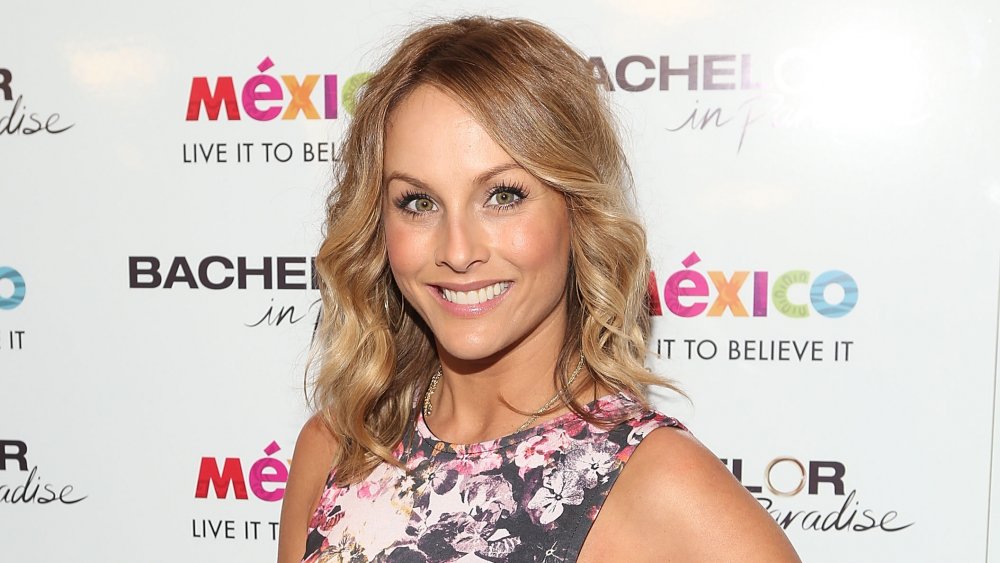 Jesse Grant/Getty Images
Meanwhile on the other side of the world, the American Bachelorette is well underway and promising to be the "most dramatic season ever," as host Chris Harrison likes to announce at the beginning of almost every season. This time, Harrison might be right — since the show carried on during a pandemic. During the premiere of Clare Crawley's season of The Bachelorette on Oct. 13, 2020, she handled more drama than she was expecting.
The hairdresser had to sit down with contestants Yosef Aborady and Tyler Cottrill to air out a small feud brewing: Tyler confronted Yosef about direct messaging girls from his hometown (per USA Today). Of course, Yosef said he's there for Clare and not interested in other girls. Clare also spoke with Blake Moynes about his reaching out to her before filming, which is a major rule to break on The Bachelor and could get a contestant booted off. However, it worked out for Blake, who impressed Clare with his act of kindness.
One of the most shocking moments of Clare's premiere, though, might have been when she exclaimed she thought she met her husband after Dale Moss emerged from the limo. "It was one of those intangible, goosebumps all over the body [things]. Like, what just happened?" she recalled to Entertainment Tonight.
Fans can watch Clare's season unfold every Tuesday on ABC. And maybe one day, Sharna Burgess will get to follow in Clare's footsteps.