The Real Meaning Of Miley Cyrus' WTF Do I Know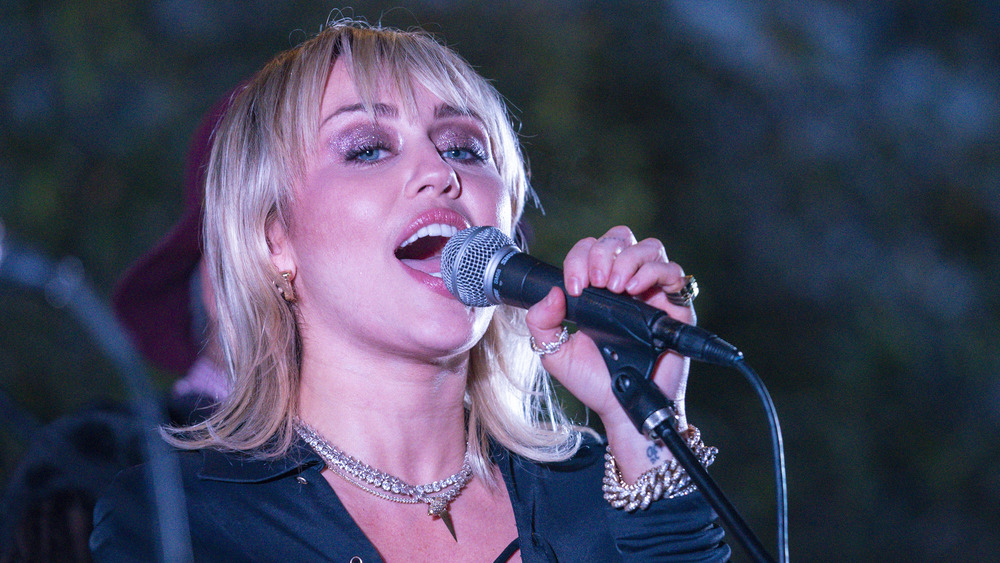 Erik Voake/Getty Images
Miley Cyrus finally released her seventh studio album Plastic Hearts in November 2020. The album arrived after Cyrus first promised fans an EP series that got tragically cut short after a fire burned her Malibu home, including songs she had finished for the series.
The new album was largely brought together thanks to the "Malibu" singer's music pals, who collaborated on tracks with the pop star that had been burned by the fire. Plastic Hearts marks a new age of Miley, with the artist leaning into a pop-rock vibe rather than her previous Bangerz sound.
In an interview with Howard Stern, Cyrus opened up about the leading track from the album, "WTF Do I Know," and she revealed exactly what the song is about. "When I write a song, that's what I feel like," said Cyrus in the interview (via People). "'Cause I feel like I'm capturing something that is free and that I maybe only feel for a second. It doesn't have to be my identity, but it has to be a part of me somewhere."
The lyrics from "WTF Do I Know" talk about leaving someone in their "own misery" and asking, "Am I wrong that I moved on?" But Cyrus also gave fans even more insight into who exactly the lyrics are about.
Miley Cyrus wrote about ex-husband Liam Hemsworth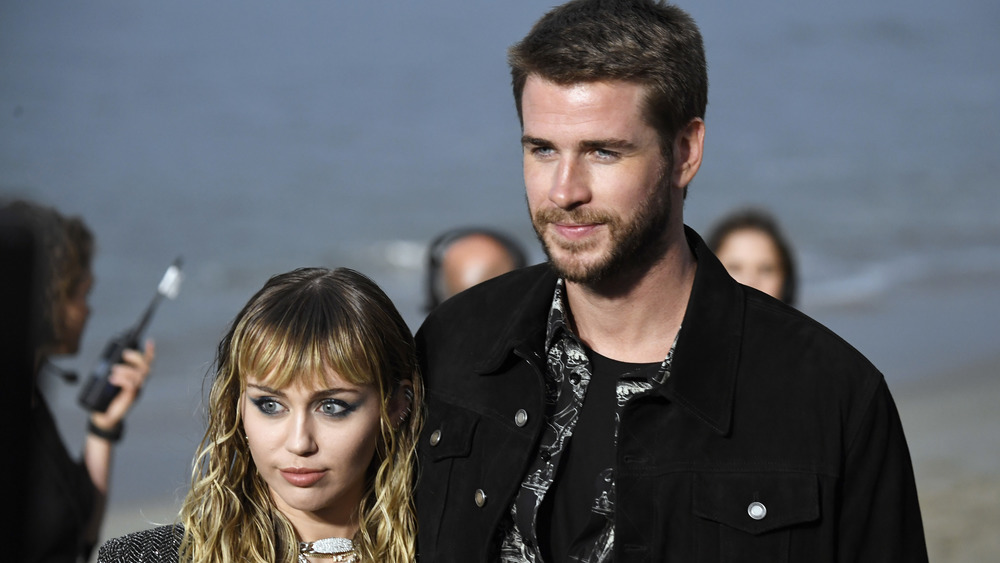 Frazer Harrison/Getty Images
Speaking on The Howard Stern Show, singer Miley Cyrus revealed that her single "WTF Do I Know" was written in the moment: "It's not that it's how I feel every second of the day, it's how I felt for a moment." According to People, the former Disney star said the moment captured in "WTF Do I Know" had everything to do with her ex-husband, Liam Hemsworth. One lyric from the single that specifically is about Hemsworth is: "I don't even miss you."
"Sometimes you miss people more than others, and sometimes, things get easier," Cyrus admitted in the interview. "Time kind of heals all, but that was at a time where I felt really strong. And then some days I don't."
Cyrus and Hemsworth got married in December 2018, just a month after a fire burned their Malibu home. A year later, the couple divorced after they were unable to resolve some long-lasting issues. The artist opened up to Stern about how she now feels about her ex-husband, and the love she will always have for him.