What Happened To Sher Suarez After Love Island USA?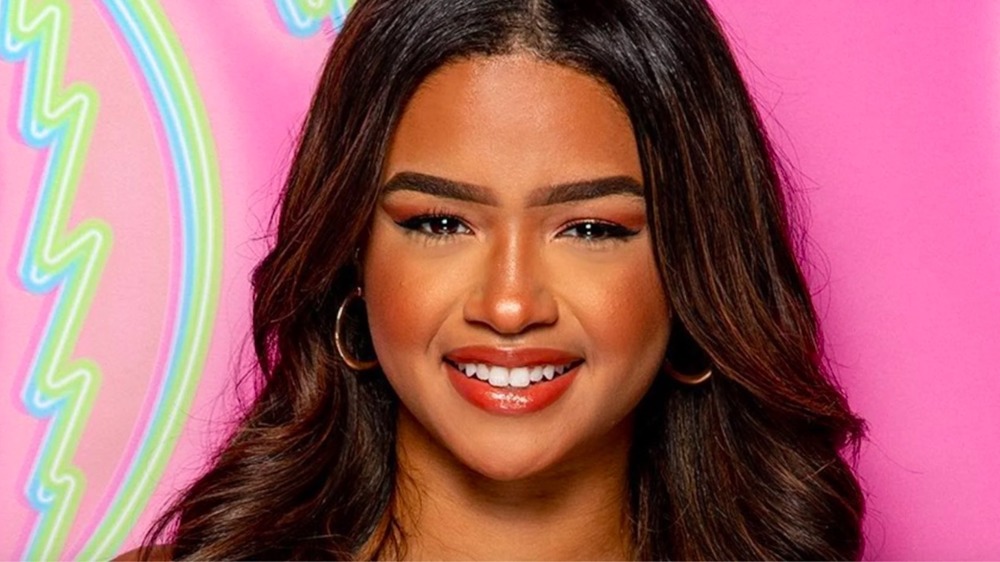 CBS Entertainment
Remember Sher Suarez from Love Island USA? If not, you'd be forgiven, as Sher's time on Season 2 was a "blink and you'll miss it" type of affair. She entered the show during the Casa Amor twist, as part of a crew of new girls who had to try to tempt the male islanders away from their current partners. Sher successfully "stole" Calvin Cobb from partner Moira Tumas and nabbed a spot in the main villa, but the pair quickly decided to part ways. Sher then coupled up with Jalen Noble, a fellow Casa Amor alumnus, but again, it wasn't meant to be — Sher and Jalen were voted off of the island soon after. While Sher and Jalen seemed to want to continue their connection after the show, Jalen has since reported that he's very much single.
So, what's going on with Sher? A lot, apparently. Let's take a look.
Sher dealt with a tragedy right after Love Island USA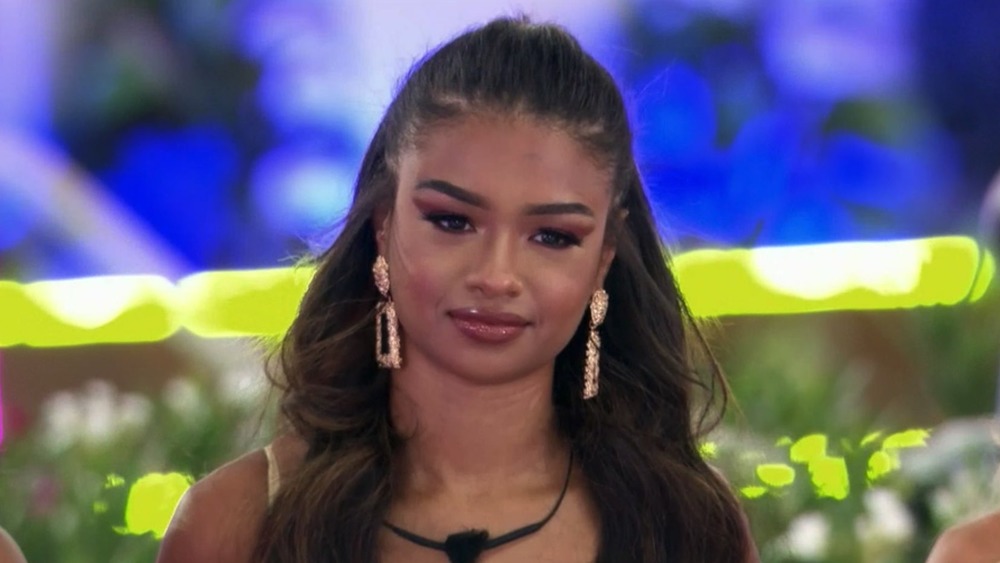 CBS Entertainment
Sher Suarez has been dealing with a lot since leaving Love Island USA Season 2. Almost immediately after going home, she suffered a major personal tragedy when her grandmother, who helped raise her, passed away from cancer. "Only hours after such an amazing journey was ended, I also experienced my first heartbreak," Sher shared on Instagram. "One of the actual pieces of my heart lost her battle to cancer... Heaven has gained a warrior to say the least."
Sher's fellow Love Island contestants paid their condolences in the comments, and it seems as if Sher has been able to find some joy in the islanders' company. The Orlando native met up with Kierstan Saulter, Lauren Coogan, Mackenzie Dipman, and Connor Trott in Los Angeles for a post-show reunion getaway, according to some snaps on Instagram, and it looks like the group had a great time exploring the city. On Dec. 12, 2020, Sher shared in an Instagram Story that she was meeting up with Laurel Goldman in a few days. Being on the show "has allowed me to grow so much within myself while making amazing connections with genuine people," Sher said in one post. "I can truly say that I walked out with so many amazing friendships."