The Truth About Jalen Noble From Love Island USA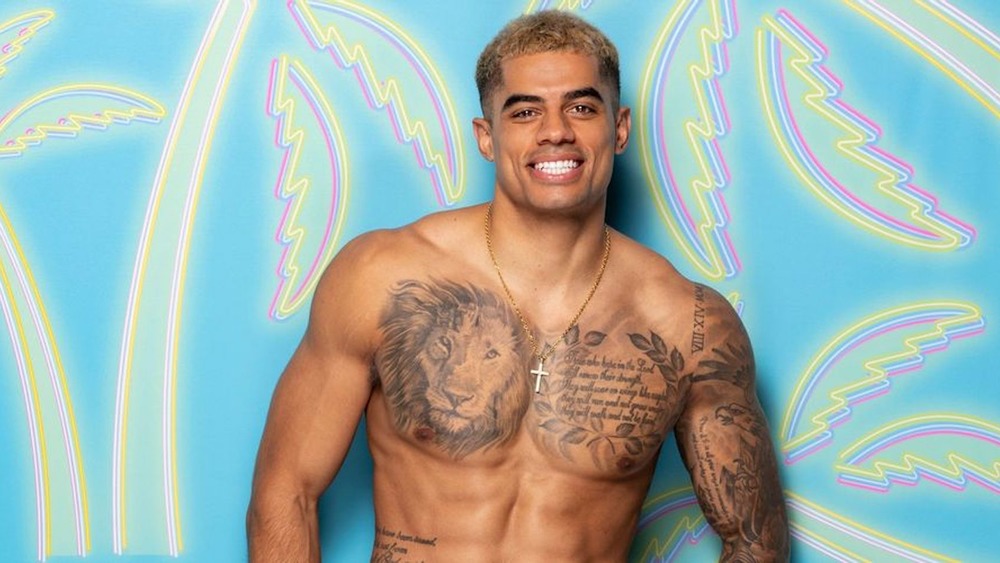 CBS Entertainment
Jalen Noble may not have lasted long on Love Island USA, but he earned quite a reputation during his time there. The dating competition, which is based on a U.K. show of the same name, features a set of single "islanders" who must couple up with each other every week or risk being booted from the villa. Jalen entered the reality TV show during the Casa Amor twist, when a brand new set of islanders arrive on the scene to attempt to seduce the main cast members away from their current partners. 
In Jalen's case, he was successful — he got Mackenzie Dipman to choose him over the islander she'd been coupled up with from the start, Connor Trott. Unfortunately, things with Mackenzie and Jalen went sour pretty quickly, sending Mackenzie running back to Connor before being sent home. Meanwhile, Jalen also went home after a very brief recoupling with Sher Suarez. Fans accused him of being a womanizer and using Mackenzie just to stay on the show.
But did Jalen and Sher continue talking after they left the villa? And who is this reality TV villain who managed to cause such a mess, anyway? Here's the truth about Jalen.
Jalen may not have had the best intentions on Love Island USA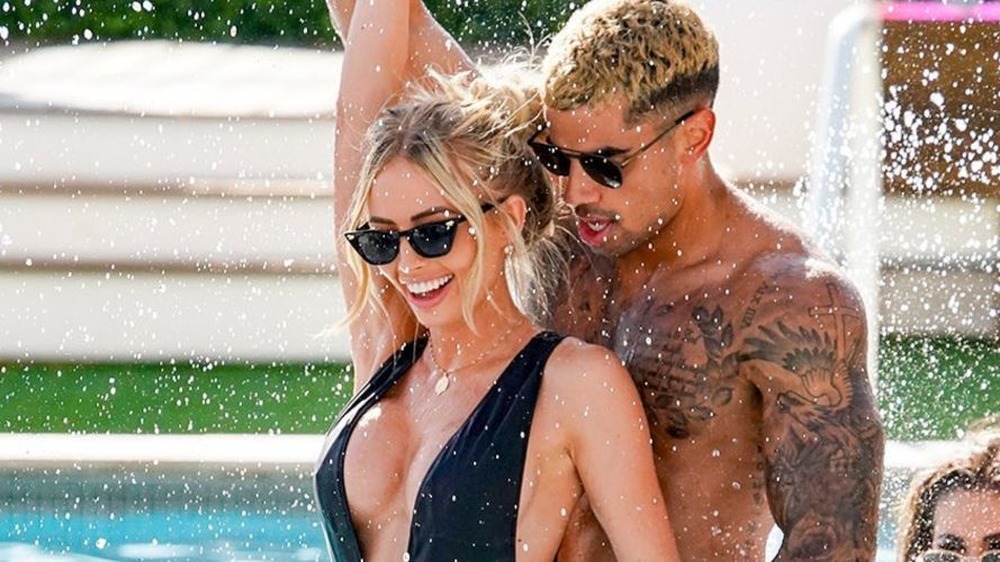 CBS Entertainment
Jalen Noble is a Columbus, Ohio native who resides in Nashville, Tenn., per Bustle. The former football player has a degree in communications and psychology from Miami University and now works in software sales.
Jalen's personality became clear as soon as he introduced himself on Love Island USA. "I always like to think that I'm the person that stands out in the crowd," Jalen said. "I believe that I'm the sexiest person in every room I walk into." 
That confidence is probably what won over Mackenzie Dipman — but it's also what enabled Jalen to feel comfortable flirting with other female islanders, before and after he coupled up with Mackenzie. And sure enough, shortly after Mackenzie officially chose Jalen over her original boo Connor Trott, Jalen ended things with her. According to Screenrant, Jalen's intentions upon entering Love Island USA might not have been so pure in the first place. Even Jalen's fellow Casa Amor boys totally thought he was using Mackenzie as a pawn to secure himself a spot in the villa.
After leaving Mackenzie high and dry, Jalen later recoupled with Sher Suarez, another Casa Amor islander. But those two quickly got the boot, and in the end, Jalen spent just 10 days in the Love Island villa total. Here's what he's up to now.
What's Jalen's relationship status?
Jalen Noble has been relatively quiet on social media since leaving Love Island USA. He initially headed to Utah to spend time with his family, and since then, he seems to have been spending the bulk of his time at home in Nashville — with the exception of another quick trip to San Diego for a mini Love Island reunion. Jalen shared some Instagram photos of the reunion, which included fellow Casa Amor veterans Mercades Schell, GiNiele Reitzell, Mike Jenkerson, and Pat Albasha. George Johnson, a cast member from Season 1, was also in attendance.
Unlike some other Love Island alumni, Jalen hasn't spun his reality TV fame into an influencer career or YouTube channel. We can assume that he's still working in software sales, though he hasn't directly addressed that on social media. 
Jalen did host one Q&A via Instagram Stories, though, where he reported that he was single. Guess he and Sher didn't make things work after the show after all, though they both seemed to be interested in staying in contact.
When one fan asked what he learned from the experience, Jalen said this: "That I can't rush or force love, and to ALWAYS stay true to yourself." As he continues to search for "the one," he said he hopes his stint on TV may help his chances at coming across the right girl. "Maybe my future wife just needed to see me on her TV or IG," he quipped.