Inside Chanel West Coast's Friendship With Heather Young And Tarek El Moussa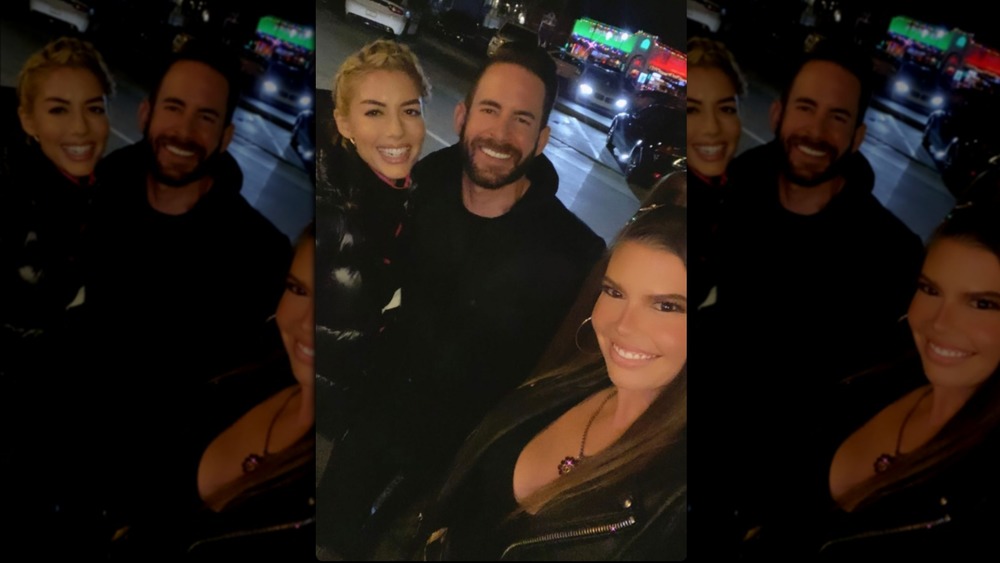 Chanel West Coast/ Instagram Story
It looks like Selling Ridiculousness might be coming to a TV near you, since Chanel West Coast just revealed she is totally tight with Selling Sunset star Heather Rae Young and her HGTV famous fiancé Tarek El Moussa. The America's Sweetheart singer took to Instagram on Dec. 15, 2020 to share photos from her evening out with the real estate-loving couple.
"Good times at dinner w/ @therealtarekelmoussa & @heatherraeyoung," the Ridiculousness star captioned a selfie of the trio posted to her Instagram Story. She later added another selfie with the blonde real estate agent, showing off their smiling faces after a successful evening. For Heather and Tarek's parts, they both re-shared Chanel's montage to their personal pages.
While their friendship may seem unlikely, their bond actually makes a lot of sense, considering both Chanel and Heather's affection for California living. Keep scrolling for more details about Chanel's friendship with Heather and Tarek.
Chanel West Coast might give Tarek El Moussa and Heather Rae Young a run for their money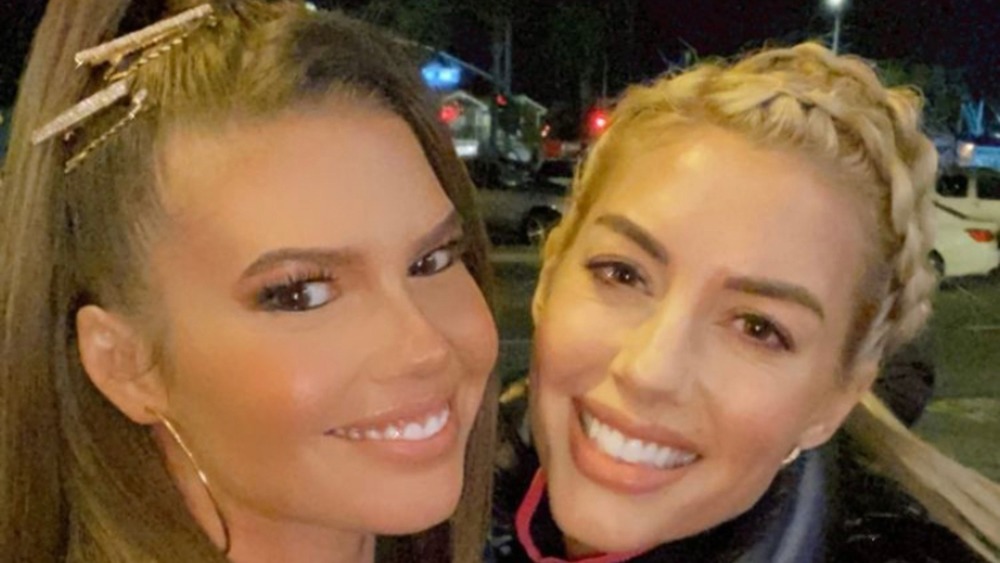 Chanel West Coast/Instagram Story
You may be initially shocked by Chanel West Coast's friendship with Tarek El Moussa and Heather Rae Young, but the trio actually has a lot in common. In November 2019, the rapper purchased a stunning $1.65 million home in Hollywood Hills, Los Angeles, which was Heather's jurisdiction on her hit Netflix show. We can't know for sure who was her real estate agent, but the home looked just as chic as the ones Heather sold on Selling Sunset.
Additionally, Chanel has a flare for home décor, just like the HGTV personality and the real-estate-savvy reality star. In March 2020, the beauty gave her fans a tour of her stunning home, and Chanel could be after Heather and Tarek's jobs with her flawless performance.
Of course, Chanel's unique taste is represented throughout her home with beach vibes meets hip-hop chic décor. In fact, over Chanel's "perfect California wallpaper" hangs a neon quote, reading, "It was all a dream," from the late rapper Biggie Smalls — a quintessential visual of the badass girly-girl, if you ask us. "I felt like it was the perfect quote to put above my bed because this is where I obviously do a lot of dreaming and my dreams are not just dreams," Chanel told In Touch Weekly, adding, "I'm out here making moves and my dreams." 
Now we can see that Chanel's friendship with the real estate couple isn't as unlikely as it first seemed.