Why Oliver Jackson-Cohen Says Drew Barrymore Saved His First Movie Role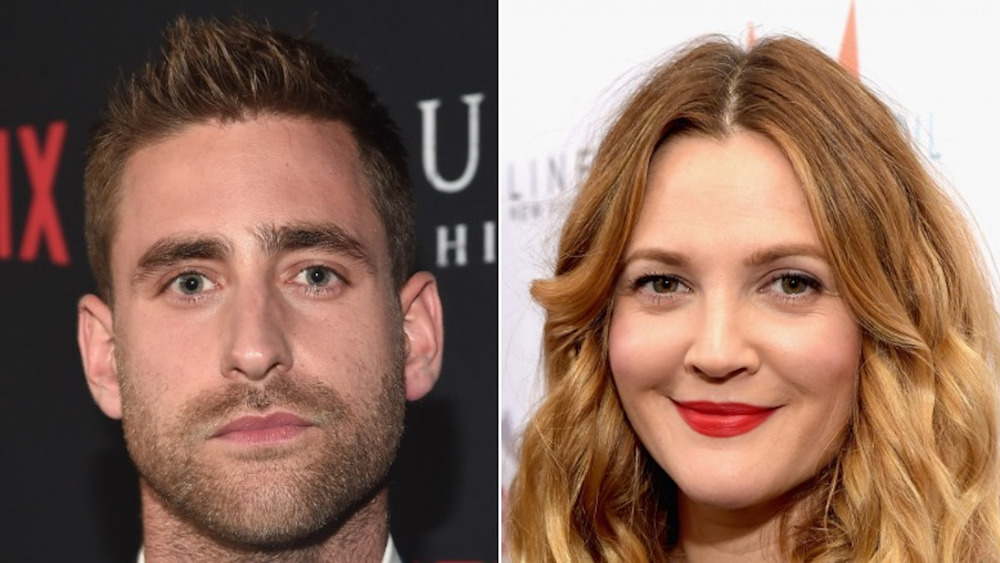 Alberto E. Rodriguez, Jason Kempin/Getty Images
If not for Drew Barrymore, Oliver Jackson-Cohen may have never "haunted" us in so many major roles, including The Haunting of Bly Manor!
If you don't know who British actor Jackson-Cohen is at this point, you probably just haven't put the face to the name. It took a few years for the former model to find his footing in Hollywood, but now, he certainly has done just that. After getting his first gig back in 2007 on the TV miniseries The Time of Your Life, he also played Prince William in 2011's Will & Kate: Before Happily Ever After. He starred as the crazed ex-husband to Elizabeth Moss in 2020's slick, critically acclaimed thriller The Invisible Man. And he spooked up a crypt of new fans as Peter in Netflix's Bly Manor alongside Kate Siegel, and previously, as sibling Luke Crain in 2018's The Haunting of Hill House, also directed by horror savant Mike Flanagan. 
With such solid roles under his belt, Jackson-Cohen has definitely made it, but that almost wasn't the case. He owes it all to Drew Barrymore, the lovable A-lister turned-talk show host who we generally associate with being light on her feet, especially cinematically (has anyone done more rom-coms?). But she does have power. And she had a heavy hand in helping Jackson-Cohen when an issue arose during his first studio film. Scroll down to see the amazing way Drew Barrymore helped Oliver Jackson-Cohen.
Drew Barrymore rescued Oliver Jackson-Cohen from a visa issue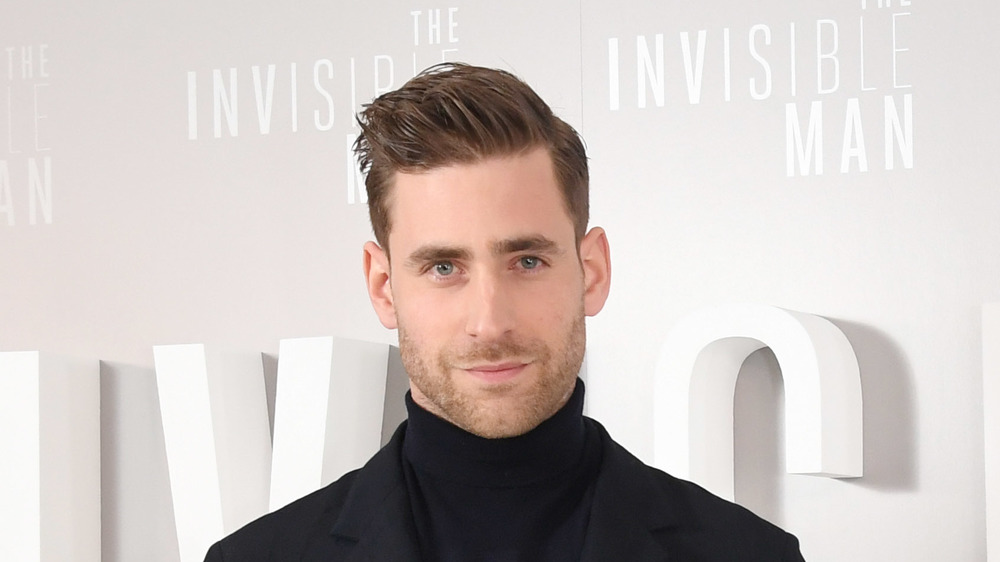 Stuart C. Wilson/Getty Images
So what favor did Drew Barrymore do Oliver Jackson-Cohen? According to Collider, the London-born actor didn't have a work visa upon nabbing his first major film role, which was 2010's rom-com Going the Distance. The film starred Drew Barrymore and Justin Long, and Barrymore actually "went the distance" herself to make sure Jackson-Cohen could fulfill his role as Damon, her friend in the film.
"I didn't have a Visa and so Warner Bros. had to get me this Visa and I got denied because I'd only done one job in the UK before," the star explained to Collider in October 2020. "And so Drew wrote a letter. I'd never met her, but she wrote a letter to the immigration Visa people. So I felt like... I already owed this person my life!" He continued, "There was a whole point where it's like, 'Well, you're not gonna be able to do the movie because if you can't get the Visa in time, we can't keep on pushing the dates,' and so there was a moment where it was like, 'I'm sorry, we're gonna have to let this go.'" 
Scoring a role alongside Drew Barrymore was obviously a huge opportunity, but without Barrymore herself, it was one Jackson-Cohen may have lost. Thankfully, things worked out, and Oliver Jackson-Cohen has Drew Barrymore to thank! "She was so wonderful to work with, and so supportive," he added. "She's really quite special... she just exudes kindness."