Drew Barrymore Reveals Her Favorite Role She's Ever Played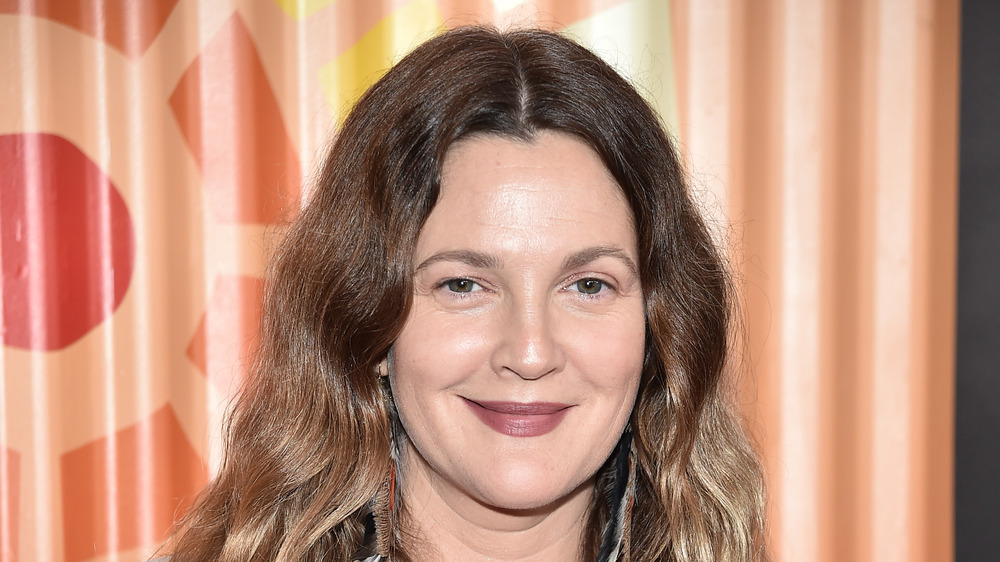 Steven Ferdman/Getty Images
Even when pal Adam Sandler is beside her on-screen, there's nothing Blended about our love for Drew Barrymore! 
Her blockbuster rom-coms are amazing, her morbidly sweet and zombified Netflix show Santa Clarita Diet bit off a 89 percent score on Rotten Tomatoes after three seasons, and her talk show — which had a stumble-filled start and was (lightheartedly) parodied on Saturday Night Live — is going strong. A lot of that, we'd argue, is simply due to the fact that Drew Barrymore is irresistibly sweet. Even singer SZA named a song after her! You know you're doing something right when that happens.
The actress, born into the Barrymore family of actors, has had no easy life and was arguably exposed to fame too early, which led to a rehab stay at a young age and some dark years. But Barrymore's positivity and drive helped her push through and today, she's killing it. She's brought joy to so many people through her movies, making it hard not to love her. Whether you first saw her in the 1999 classic high-school rom-com Never Been Kissed, or across from a guitar strummin' Adam Sandler in The Wedding Singer, or kicking some tush in Charlie's Angels alongside Lucy Liu and Cameron Diaz, she (almost) never misses. But what role out of the whole bunch does Barrymore look back on most fondly? 
Scroll down to discover Drew Barrymore's favorite part of all time!
Drew Barrymore gushed over this role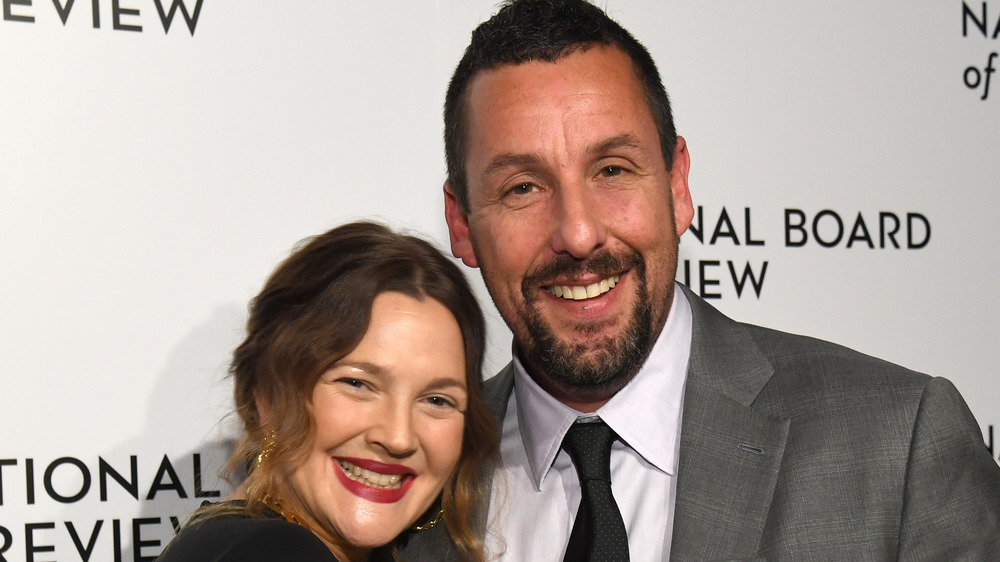 Kevin Mazur/Getty Images
So what's Drew Barrymore's favorite film to date? That would be 50 First Dates. In the 2004 beachside rom-com, Adam Sandler's character falls in love with Barrymore's character Lucy, but she is suffering from short-term memory loss so they relive their first date over and over. While Barrymore told POPSUGAR that Sheila from Santa Clarita Diet's beauty style is closer to her own, her favorite character to step into was the breezy Lucy. 
"Whenever I think of a character, I go hair first," Barrymore told POPSUGAR. "Hair is so defining — I am hair-obsessed. I love Lucy from 50 First Dates with her big blond, mermaid hair, but that was a hard look for me to achieve — that was a lot of hair." She noted the look did take a lot of hair extensions.
Drew Barrymore and Adam Sandler reprised their roles from 50 First Dates in a sketch for the star's talk show. In the two-minute-long skit from September 2020, Adam Sandler reprises his character from the film and updates Drew Barrymore on what's been happening... in 2020. "Baseball games are now being played in front of cardboard people," Sandler says. You know a film has relevance when you can reprise the characters nearly 20 years later!