How Margaret Qualley's Parents Really Feel About Shia LaBeouf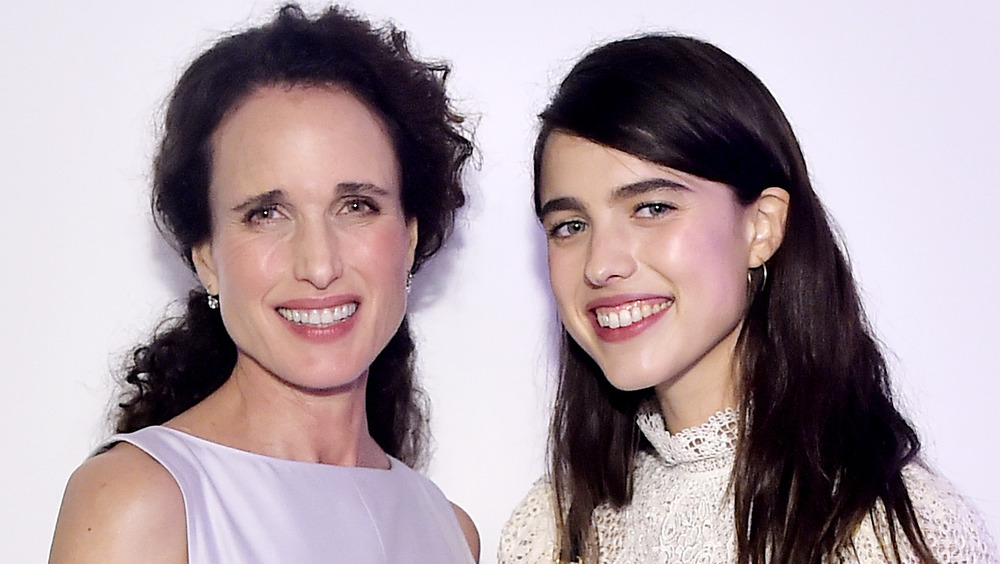 Stefanie Keenan/Getty Images
It looks like Margaret Qualley's mother, Andie MacDowell, is keeping an eye on Shia LaBeouf. The Once Upon a Time in Hollywood actress is reportedly smitten despite shocking allegations against him that came to light in late 2020. On Dec. 11, 2020, LaBeouf's ex-girlfriend FKA Twigs filed a lawsuit against the actor in Los Angeles Superior Court, accusing him of "sexual battery, assault and infliction of emotional distress," per The New York Times. The lawsuit was filled with accusations including "relentless abuse" inflicted on Twigs. "What I went through with Shia was the worst thing I've ever been through in the whole of my life," Twigs told The New York Times. "I don't think people would ever think that it would happen to me. But I think that's the thing. It can happen to anybody."
In response, LaBeouf told The New York Times via e-mail that "many of these allegations are not true." However, LaBeouf acknowledged that "the people that [he] may have harmed" should have "the opportunity to air their statements publicly and accept accountability for those things [he has] done." Additionally, LaBeouf revealed that in addition to being in therapy, he also was "a sober member of a 12-step program."
Although this isn't LaBeouf's first time being accused of such conduct — Ex Karolyn Pho said he "drunkenly" head-butted her and he was filmed verbally abusing ex Mia Goth — Qualley appears to be all-in with her new relationship. Keep scrolling to find out what her mother thinks of LaBeouf.
If you or someone you know is dealing with domestic abuse, you can call the National Domestic Violence Hotline at 1−800−799−7233 or TTY 1−800−787−3224. You can also find more information, resources, and support at www.thehotline.org.
Margaret Qualley's mother has her reservations about Shia LaBeouf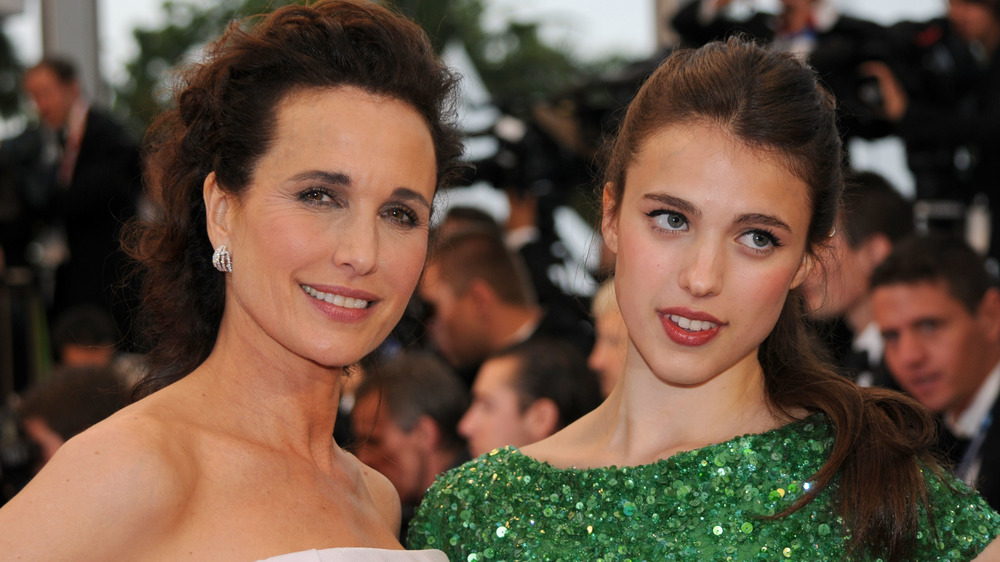 Traverso/l'oreal/Getty Images
Despite the allegations made against Shia LaBeouf, it seems Margaret Qualley wasn't deterred from pursuing a relationship with the Holes actor. About a week after FKA Twigs' lawsuit made headlines, Qualley and LaBeouf were spotted kissing at LAX airport and have been spotted out and about on several PDA-filled walks since.
According to an Us Weekly source, Qualley is "totally smitten" with the actor. The source told the outlet that "She trusts he's not the bad guy people say he is." Although Qualley doesn't appear — at least, publicly — to have any reservations about the romance, her mother, actress Andie MacDowell, is "keeping an extremely close watch on the situation," the insider revealed. "If Shia so much as puts a foot out of line, she'll come down on him like a ton of bricks." It sounds like LaBeouf better be on his best behavior if he wants a future with Qualley.