The Real Reason Rob Lowe Is Discussing His Neighbor Prince Harry's New Hairstyle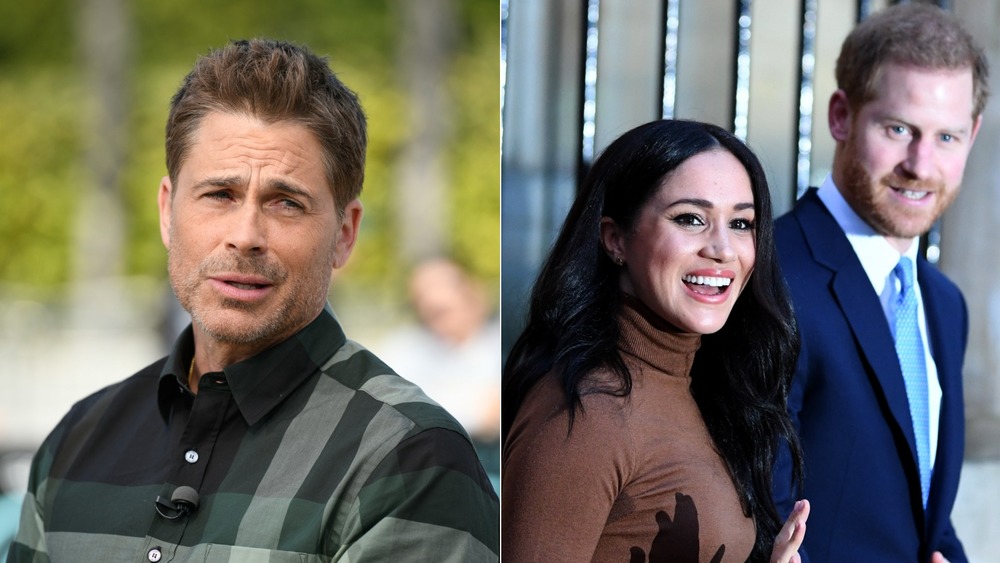 Noel Vasquez, Wpa Pool/Getty Images
Fangirl much? Prince Harry and Meghan Markle are no strangers to looky-loos, but it seems like they might have an unexpected groupie. While speaking with James Corden on The Late Late Show, Rob Lowe admitted he's been checking out his new royal neighbors. "I just ran into your countryman, the English treasure, Prince Harry, at the stoplight 10 minutes ago," Lowe said to the British late-night host. "He lives about a mile from me. He's been very reclusive. Seeing him in the neighborhood is like seeing the Loch Ness Monster, and I finally saw him. I finally saw him driving his car."
However, as Lowe caught a glimpse of the Prince, he was surprised to see him rocking a new 'do. "I may have a scoop. It was very, very quick, don't totally quote me on it, but it looked like he's wearing a ponytail," Lowe revealed. "I'm just saying. It looked to me as a casual observer that his hair had grown very long and was pulled back very tightly by what I can only assume was a ponytail." Although Corden had a hard time believing the Duke of Sussex would let his locks flow, Lowe is certain his eyes didn't deceive him for this one hilarious reason. Keep scrolling to see what he said.
Rob Lowe is keeping tabs on Prince Harry and Meghan Markle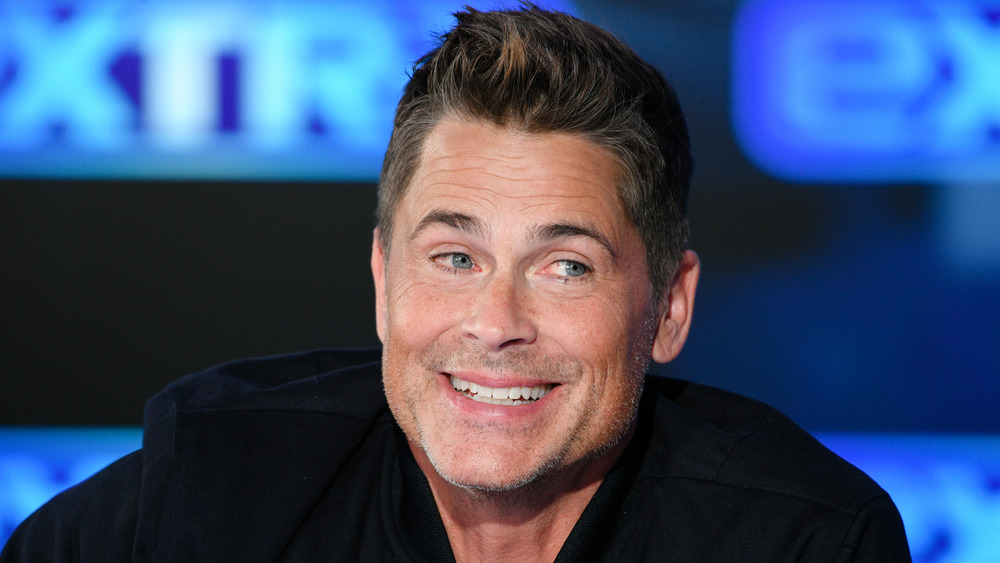 Noel Vasquez/Getty Images
As Rob Lowe retold his royal spotting to James Corden, the Brit wasn't so sure he was a credible source. "I'm certain that isn't true. Do you know what I think happened? I think you didn't see Prince Harry," Corden joked during the interview. To confirm he indeed saw the Prince with his own eyes, Lowe let one vital detail slip. "Oh no, it was him because I have to say I followed him to the house to see if the car went in," Lowe admitted with laugher.
Although we only have Lowe's witness account on Harry's new hairstyle, Prince Harry and Meghan Markle do, in fact, live in Lowe's Montecito community, which is located in Santa Barbara, Calif. After stepping back from their royal duties in January 2020, they set up roots on the West Coast. "This is the first home either of them has ever owned," a source told Page Six in August 2020. "It has been a very special time for them as a couple and as a family — to have complete privacy for six weeks since they moved in."
A spokesperson for the couple confirmed the two moved into their home in July 2020, stating, "They have settled into the quiet privacy of their community since their arrival and hope that this will be respected for their neighbors, as well as for them as a family." Sounds like someone might need to have a talk with their nosey neighbor!