This Is How The Kardashians Really Feel About Kim And Kanye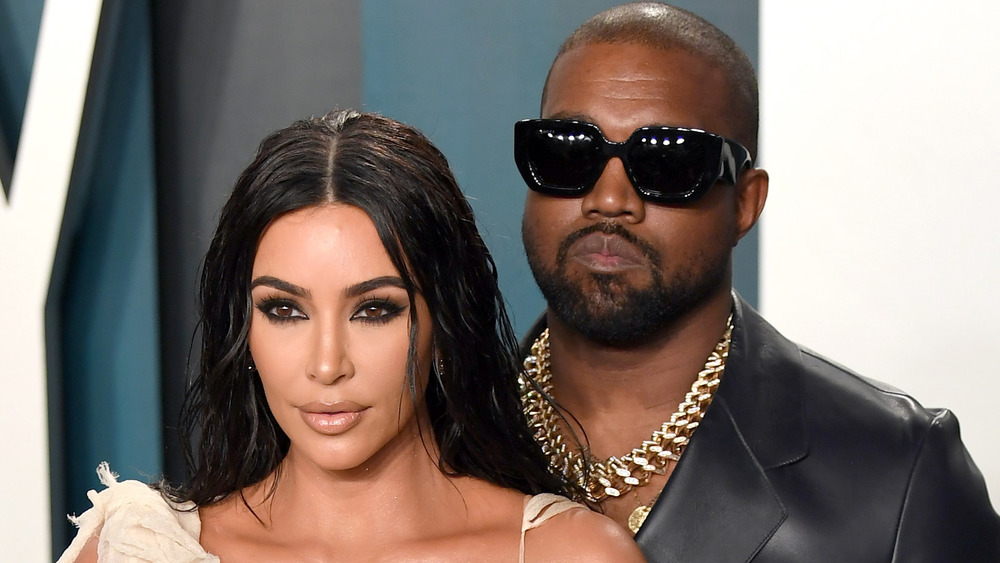 Karwai Tang/Getty Images
It looks like the Kardashian-Jenner family won't only be saying goodbye to their 20-season run with Keeping Up with the Kardashians. In early January 2021, news broke that Kim Kardashian West and Kanye West were on the verge of getting a divorce after seven years of marriage. As of this writing, no paperwork has been filed. According to Page Six insiders, divorce is "imminent" for the couple because Kim is "done." In fact, sources have claimed that Kim has gone to the measure of hiring celebrity divorce attorney Laura Wasser. 
Additionally, according to sources, Kim is focused on becoming a lawyer and expanding her prison reform campaign. "She is serious about taking the bar exam and becoming a lawyer, she is serious about her prison reform campaign," a source told Page Six. "Meanwhile Kanye is talking about running for president and saying other crazy s**t, and she's just had enough of it."
While, as of this writing, Kim and the "All Falls Down" rapper have yet to make a comment, fans can't help but wonder what the rest of the Kardashian-Jenner bunch has to say about the potential split. Read on to find out how the rest of the Krew really feels about KimYe's marriage.
The Kardashian-Jenner family is #TeamKim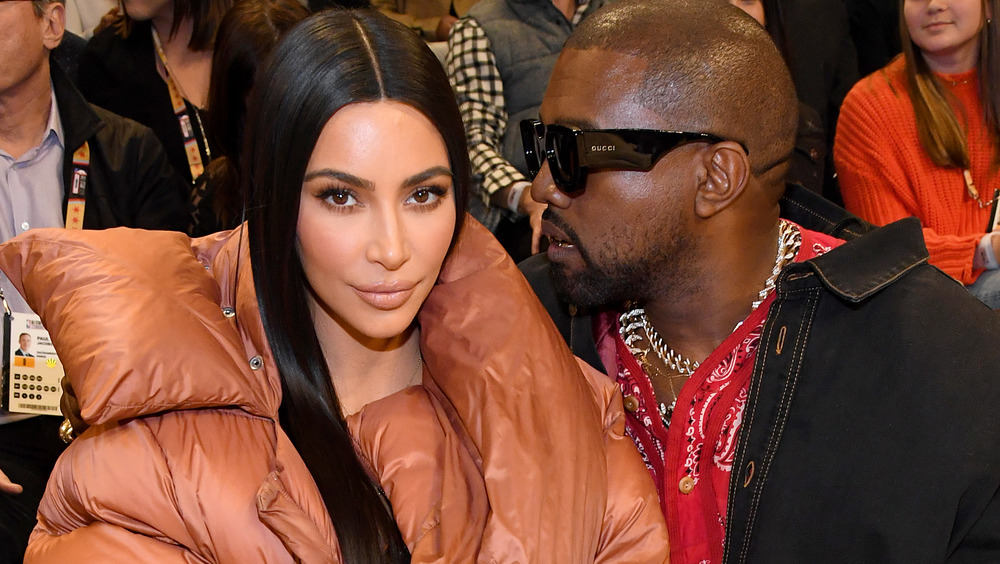 Kevin Mazur/Getty Images
Amid news that Kim Kardashian West and Kanye West could potentially separate in the future, the Kardashian-Jenner family have reportedly already chosen their side. As if it wasn't predictable, the Kardashian-Jenners are backing Kim's decision to break things off with West, per Us Weekly. A source told the publication that the family feels a "sense of relief" despite being publicly saddened by the news: "The likes of Kris [Jenner], Kourtney [Kardashian] and Khloé [Kardashian] saw the writing on the wall for literally years, but they knew Kim wanted to give it her all."
The source also mentioned that West's bipolar disorder played a "big factor in all their ups and downs." In the midst of Ye's 2020 presidential campaign, the couple seemingly reached a new low in their relationship. In July 2020, West publicly revealed that he considered aborting their eldest child of four, daughter North West. A few hours-long Twitter rants later, the two seemed to be on good terms up until Kim's problematic 40th birthday trip and Christmas. The award-winning lyricist was noticeably absent for both.
Overall, it seems that the Kardashian-Jenner family have already come to terms with whatever outcome is on the table. "Seeing Kim miserable really wore thin, and once Kanye went on that rampage attacking Kris, his credits were all used up from a tolerance point of view," the source told Us Weekly. "Privately, they'll be glad to see the back of him and for Kim to move on with her life."