Inside The Claims About How Dr. Wendy Osefo Got Cast On RHOP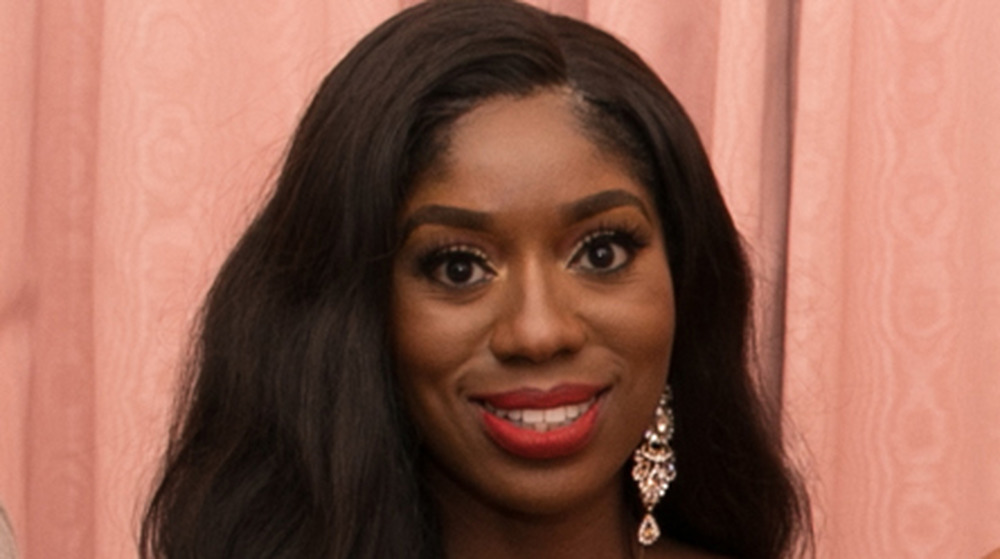 Brian Stukes/Getty Images
Although certain events on Real Housewives are reportedly scripted for our entertainment, Real Housewives of Potomac's Dr. Wendy Osefo is facing some serious allegations that have many questioning the genuineness of her storyline. But first, let's backtrack. Fans first were introduced to the Johns Hopkins professor in Season 5 of RHOP, with her role generating a lot of mixed reviews. Aside from her outspokenness on Candiace Dillard and Monique Samuels' physical altercation, fans had a critical reception of the CNN commentator repeatedly bringing up her four degrees.
Although we've only seen Wendy beefing with RHOP co-stars Karen Huger and Ashley Darby in her first season, the first Nigerian housewife is creating a buzz amid rumors that she lied her way onto the show. An insider alleged to All About The Tea in January 2021 that Wendy did not know any of her fellow RHOP cast members before making her reality TV debut, despite claiming she did. "Wendy did not know Karen or Candiace prior to filming," the supposed insider insisted, which might explain why Wendy introduced herself to Karen in the premiere episode. Awkward much? 
But wait — that's not all. Keep on reading to get the scoop about the allegations surrounding Wendy.
Wendy Osefo is accused of acting shady
Amid rumors that she lied about her mild connections with Candiace Dillard and Karen Huger to get cast, Dr. Wendy Osefo is also being accused of stealing an important document from a charity.
Here's what allegedly happened: Wendy was briefly introduced to Candiace and Karen through a mutual friend at a fundraiser event for Felicia's Fund Foundation. Around the time, Wendy allegedly applied to be on Real Housewives of Potomac. And although the meeting was supposedly super quick, Wendy claimed to know Karen from working on the same executive board for the foundation, in which Karen is the vice-president.
We've seen Real Housewives stars arguing about their connections in the past — think: Phaedra Parks insisting that she knew NeNe Leakes. However, what makes Wendy's case different is the claim that she stole a donor list from the aforementioned charity event, as All About The Tea reported. "It is unknown why she allegedly took the list, but it is possible she took it to get in contact with people who can help her get on the show," Screenrant theorized. So is this a bad case of clout chasing? Only time will tell, but as it stands as of this writing, these are just allegations.