Chrissy Teigen's Fans Let Her Hear It After Melania Trump Tweet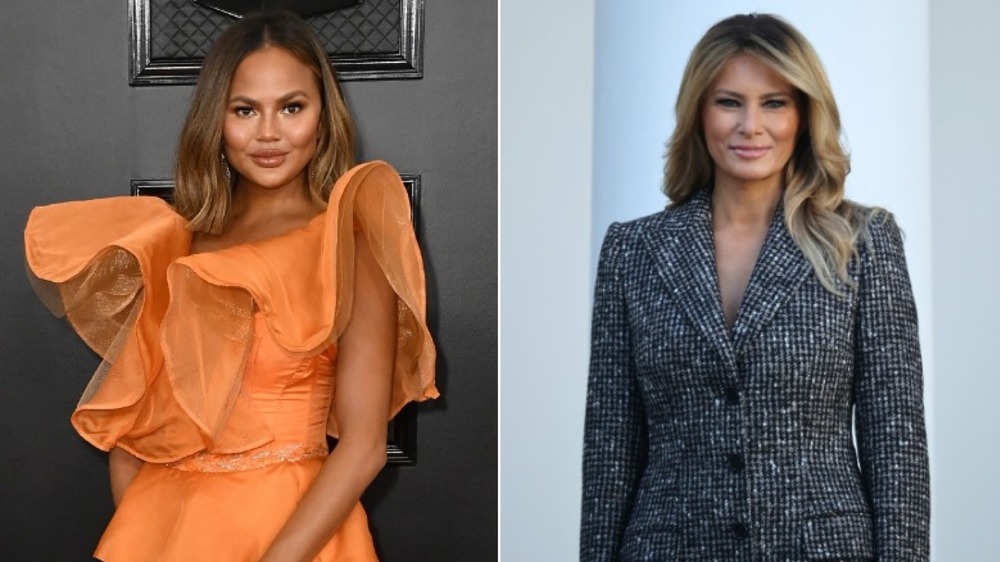 Frazer Harrison, Chip Somodevilla/Getty Images
Ever since Donald Trump took office following the 2016 election, Chrissy Teigen has been an outspoken critic against the former president and his family. This includes his wife, Melania Trump, who served as the first lady alongside her husband during his four-year term until January 2021.
Teigen, as well as her own husband John Legend, haven't held back when it comes to pointing out their issues with the TV star-turned-commander in chief. The Lip Sync Battle host and the "All of Me" crooner have condemned everything from Donald's derogatory comments about women to his handling of national crises.
Donald's wife has also received the brunt of Teigen and Legend's criticism. The Sports Illustrated model particularly highlighted her frustrations with Melania's Be Best campaign, which she formally introduced in May 2018. The former first lady's social media initiative advocated against cyberbullying and opioid use (via Elle). "Has Melania even thought about doing something with her be best s**t during these times?" Teigen tweeted in March 2020. "I see regular ass awesome people on my timeline all day doing all they can to make people happy and this wifebot is working on whatever the f**k a tennis gazebo is."
When Melania and Donald departed the White House in January 2021, Teigen had some choice words for the two. But the TV star's message wasn't as harsh as usual. Keep scrolling to find out why Teigen's latest tweet about Melania has caused an uproar.
Chrissy Teigen got called out for unexpectedly complimenting Melania Trump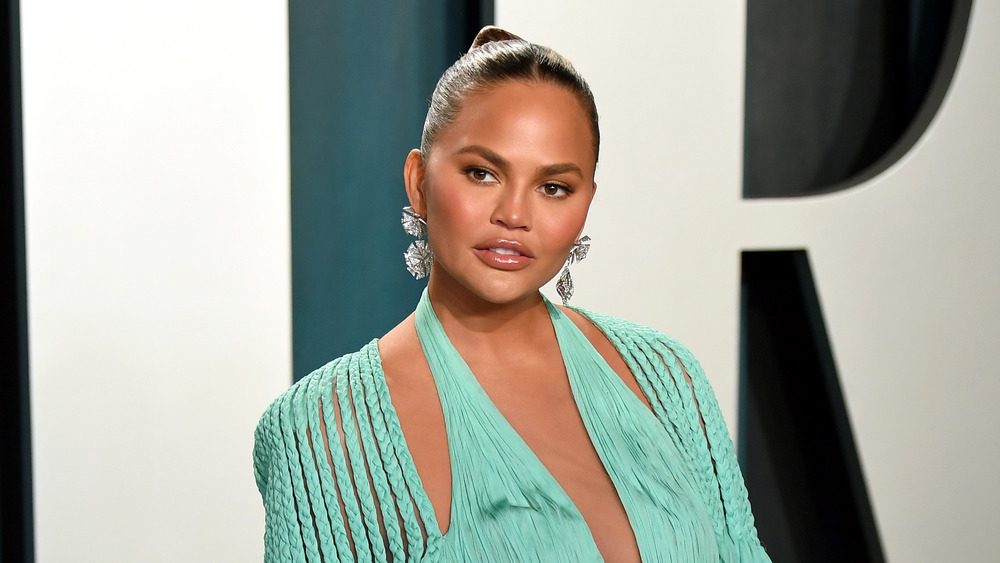 Karwai Tang/Getty Images
Chrissy Teigen isn't shy when it comes to expressing her ill feelings toward Donald Trump and his wife, Melania Trump, so you can imagine how surprised the internet was when she offered the former president's wife a compliment. The day following President Joe Biden's Inauguration, Teigen praised Melania's sense of style.
"I will say, Melania killed the White House fashion game," Teigen, who is also known as the Queen of Twitter, wrote in a now-deleted tweet on Jan. 21, 2021 (via Daily Mail). "Literally the only thing she did, so do not take that one single thing she did away from her."
Though Teigen felt like sharing a more positive message toward Melania, the Chrissy's Court star's (backhanded) compliment caused quite the uproar on social media. "Ma'am .... you are absolutely mistaken with this take. Any praise, at all, for a racist & evil birther is completely misguided," one tweet read. The Bring the Funny host replied to the message, noting, "Honestly, you are right."
Teigen later explained the reasoning for her unanticipated flatter. "Sometimes I try to be nice and honest and even that is wrong and it's confusing and I don't know what to sayyyyyy," she wrote. "I promise I still think they very much suck. I care too much about making everyone happy for this app! how did I get here man oh man."
Chrissy Teigen bid farewell to the Trumps in the most Chrissy Teigen way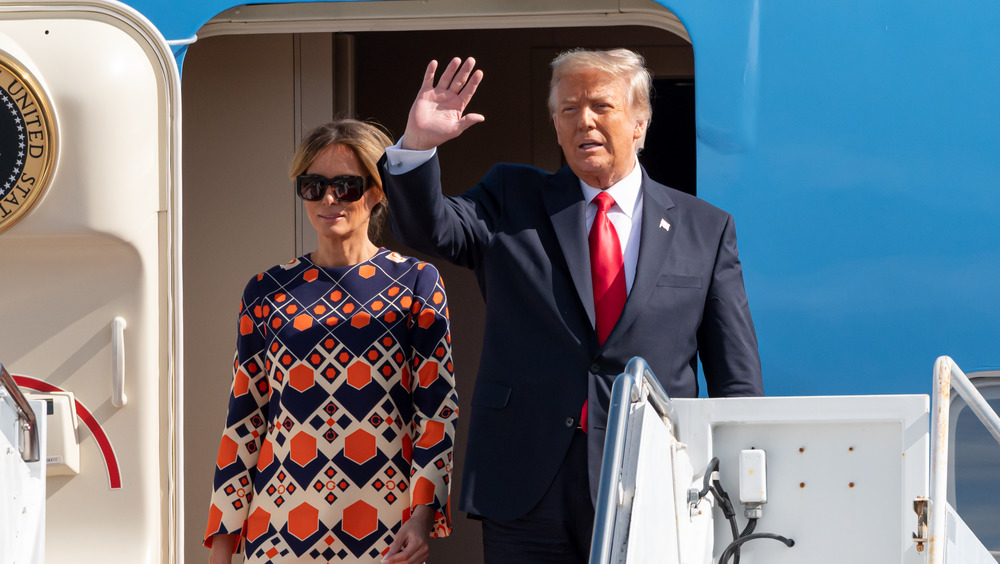 Noam Galai/Getty Images
Chrissy Teigen might admire Melania Trump's luxurious wardrobe, but that's about the extent of her appreciation for the Slovenian businesswoman. Teigen and her husband, John Legend, made sure to celebrate Melania and Donald Trump's departure from Washington D.C. when President Joe Biden was inaugurated on Jan. 20, 2021.
The Cravings: Hungry for More author and the EGOT winner traveled from their home in Los Angeles to the nation's capital to watch as Biden and Kamala Harris were sworn in as the 46th president and vice president of the United States, respectively. The couple brought their two kids, Luna and Miles, to attend the historical Inauguration.
As Donald and his wife were leaving office, Teigen blasted the 45th president for the "shame" he brought on the U.S. "With two impeachments, the creation of 3 million LESS jobs, 403,000 dead, a record low approval rating and god knows how many crimes, we can officially say Donald J. Trump is the greatest at being the f**king worst," she wrote on Instagram. "History will not be kind to you, you absolute psychopath. But I never was anyhow."
With Donald no longer the commander in chief, perhaps this may be the end of his and Teigen's infamous Twitter feud.