The Best Things On TV That Aren't The Super Bowl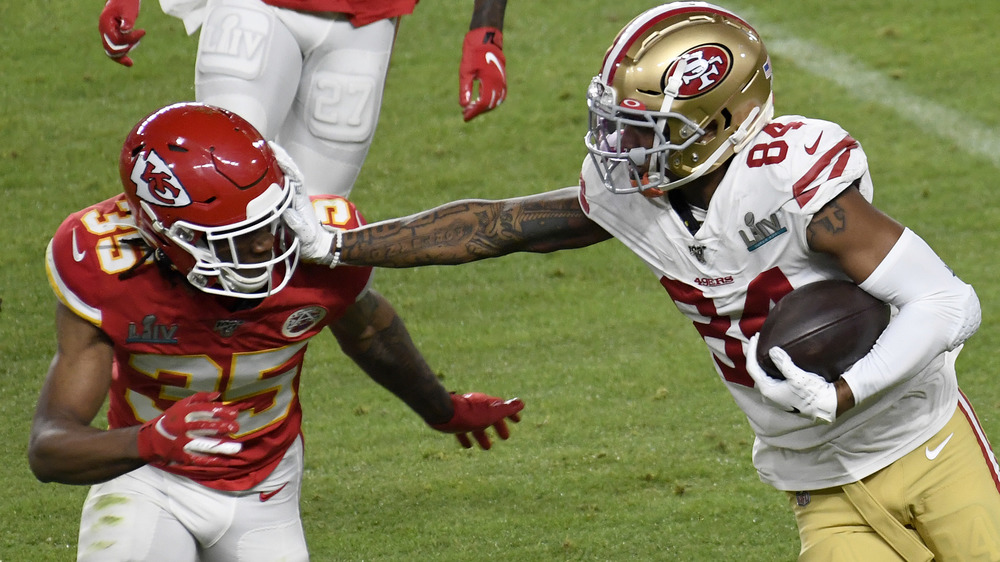 Focus On Sport/Getty Images
The biggest sporting event of the year, the Super Bowl, is slated to happen on Feb. 7, 2021, and there are lots of sports fans who are thrilled. Well, bully for them. There are also lots of folks who don't care for football — or sports at all — who would much rather do nearly anything else. And true, there's lots more to the Super Bowl than just throwing the old pigskin around, like the uber-expensive commercials and the halftime show. Super Bowl LV will feature The Weeknd, as well as a pre-show with the nation's First Youth Poet Laureate from President Joe Biden's inauguration, Amanda Gorman, per NPR. But those things are easy to see online the next day, and are sometimes better that way. So, why not spend that time doing something else?
If you're one of those people who don't care for sports or the culture surrounding it (for starters, they don't pay their halftime performers!), or if you have small children who don't care, you might be wondering how to spend your time on Super Bowl Sunday. Of course, there's lots streaming to choose from. You might watch the brilliant musical Hamilton on Disney+ for the first or 31st time. Or you could check out a buzz-worthy series on Netflix like The Queen's Gambit or The Crown. You could also try a guilty-pleasure reality show like Bling Empire or (heaven help us) Tiger King. 
But if you don't have any of the streaming services and are limited to cable or network TV, what are your options? Keep reading for our suggestions.
Spend your Super Bowl Sunday with animals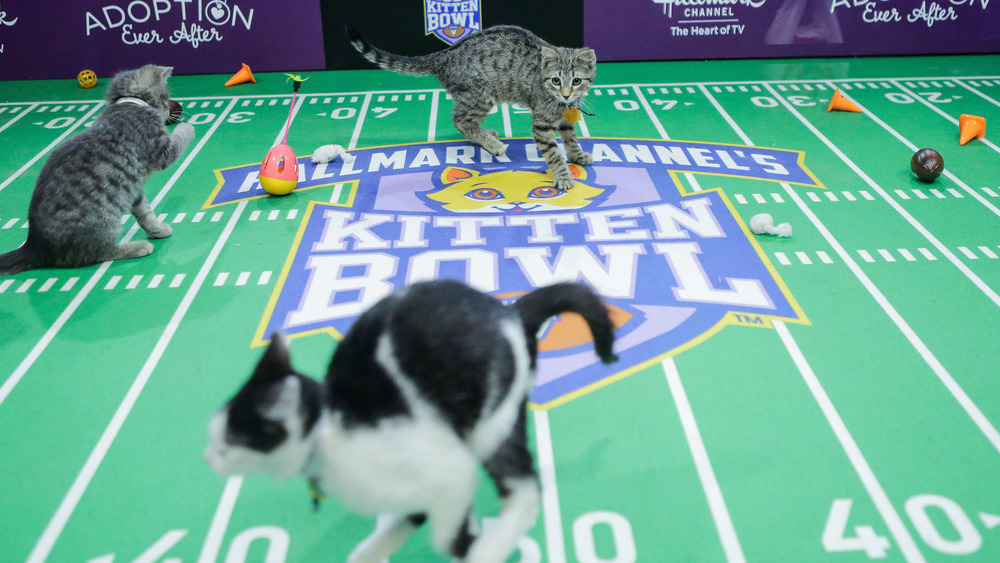 Tiffany Rose/Getty Images
The best alternative to the men running around and tackling each other like animals on the Super Bowl field is to watch real animals running around and tackling each other. Two family shows are becoming as much of a tradition as the Super Bowl: the Puppy Bowl on Animal Planet and the Kitten Bowl on the Hallmark Channel. Ooh, ah, and giggle as these adorable animals chase toys and play with each other and perhaps consider giving one of the players a forever home, as all the puppies and kittens are available for adoption.
If you want even more animals, the charming Masterpiece series All Creatures Great and Small continues with episode 5, as 1930s veterinarian James Herriot tries to help his crush Helen with her bull (yes, a great big bull). 
There are also plenty of great reruns to catch up on, from fan favorite older shows like Bob's Burgers, Chicago Med, and Shark Tank to newer shows like Mayim Bialik's Call Me Kat (based on the great Miranda Hart's British series) and the revived game show The Weakest Link. There are seemingly still plenty of options out there considering the fact that the pandemic drastically altered television production in 2020. Happy viewing!