Bachelor Matt James Weighs In Amid Chris Harrison And Rachael Kirkconnell Controversy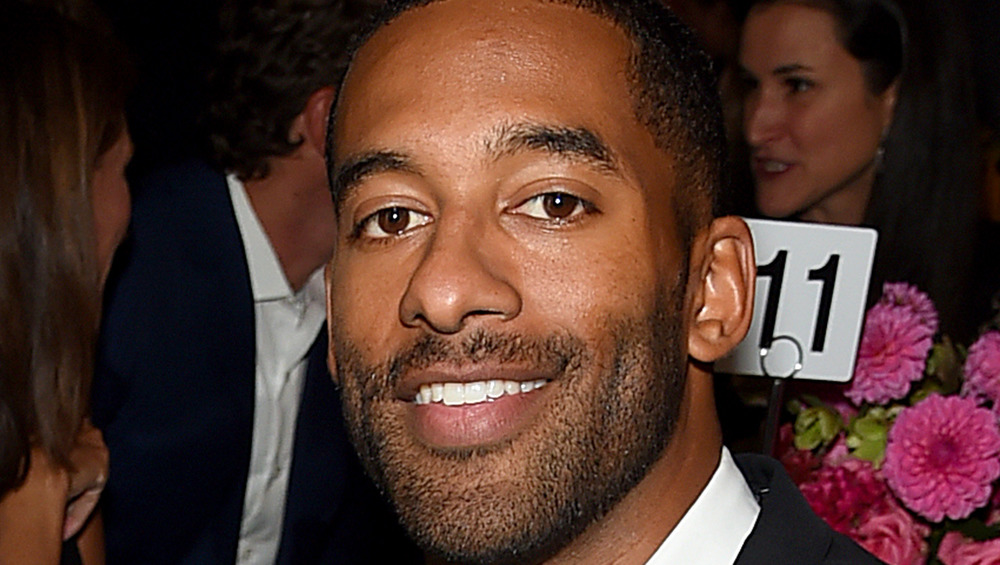 Jamie Mccarthy/Getty Images
Many fans of The Bachelor were excited for Rebecca Black lookalike Rachael Kirkconnell when she went on a dreamy one-on-one date with Bachelor Matt James during the Feb. 1, 2021, episode featuring the pair shopping for designer clothing and enjoying a romantic dinner. However, Rachael faced criticism after a TikTok user shared an unfounded accusation of the graphic designer judging her for dating Black men when they were in high school. Since the video got posted, multiple women have messaged the user with similar allegations. She also got accused of "liking" racially-insensitive posts on social media. 
Furthermore, photos circulated of Rachael at Georgia College & State University's Kappa Alpha fraternity's annual "Old South" themed ball, aka an antebellum plantation-themed party. The event is where women come dressed in pre-civil war clothing, similar to what wealthy wives who lived on plantations would wear, per The Sun. According to the publication, the fraternity has been denounced for racism before because it reportedly sees Confederate General Robert E. Lee as its "spiritual leader."
Rachael took several days to release a statement about her alleged behavior, finally posting an apology on Feb. 11, 2021. Before this, though, Chris Harrison pleaded with former Bachelorette and first Black Bachelorette Rachel Lindsay that the Georgia native needed the chance to speak and said society was different in 2018 than it is today. That earned Harrison fierce backlash, with many calling on ABC to fire him. Now Bachelor Matt James has weighed in and showed where he stands.
Matt James sees Rachel Lindsay as a 'mentor'
Since Chris Harrison's head-turning interview aired and circulated on the internet, members and fans of Bachelor Nation swiftly took action to show their disapproval. Fan-favorite Bachelor Season 25 contestant Abigail Heringer posted a message shared by other women from Matt James' season, saying they are "deeply disappointed" and "denounce any defense of racism." The men of Tayshia Adams' Bachelorette season posted a similar message.
Matt previously spoke to Entertainment Tonight about the rumors of racism and bullying by Rachael Kirkconnell. "Rumors are dark and nasty and can ruin people's lives. So I would give people the benefit of the doubt, and hopefully she will have her time to speak on that," he said. However, with reported photo evidence of Rachael's past behavior and Harrison's interview with Rachel Lindsay, Matt has seemingly taken a more serious stand against the Bachelor franchise's ongoing racism issues. 
"I am beyond grateful to have Rachel as a mentor during this season. Your advocacy of BIPOC people in the franchise is invaluable, I stand with you and the rest of the women advocating for change and accountability," James wrote on his Instagram Story on Feb. 12, 2021, sharing a photo from Rachel's Instagram page to show his support, per Entertainment Tonight. Harrison has since issued an apology of his own and took accountability for his words, but that might not be enough.
Rachel Lindsay isn't sold on Chris Harrison's apology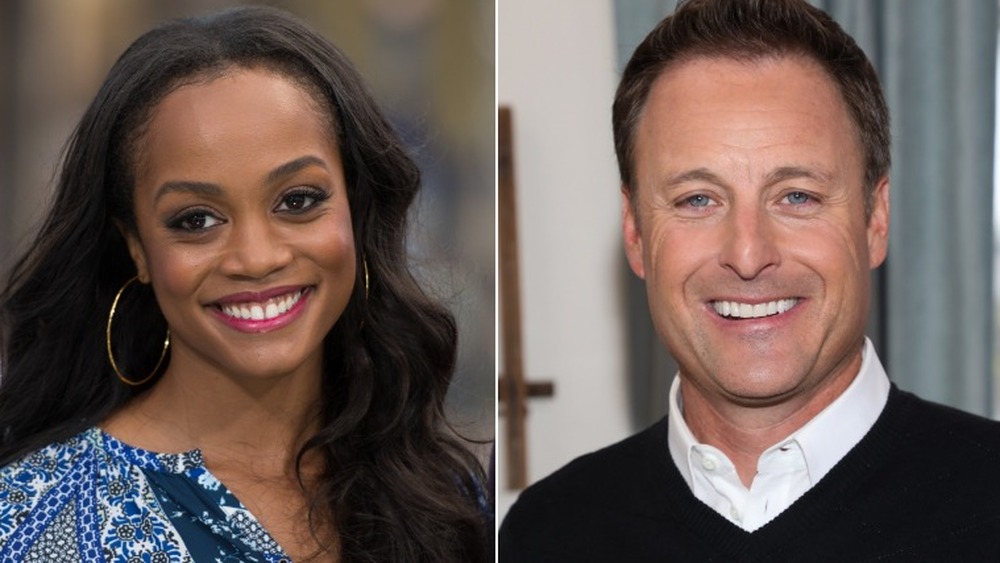 Noel Vasquez, Paul Archuleta/Getty Images
Despite the outpouring of support Rachel Lindsay has received from Bachelor Nation alum and fans, she is still feeling quite uneasy about her interview with Chris Harrison and his subsequent apology. During the Feb. 12, 2021, episode of Higher Learning With Van Lathan and Rachel Lindsay podcast, she further explained her discomfort in the situation. "He never gave me room to talk and he never gave me room to share my perspective," she recalled of her discussion with the host. "He wasn't trying to hear it. He was just trying to be heard. And that's because I felt like he had an agenda that he was really trying to push."
She also said she was shocked by Harrison's initial lighthearted view of their conversation. "When I finished that interview with Chris Harrison, he had no problems with it," she said. "He texted me after. He appreciated the conversation. He was like, 'Yeah, I'll probably get a little flack.' He thought it was great that we could disagree but do it in a civil way." According to Variety, Rachel doesn't plan to renew her contract with The Bachelor when it expires.
It isn't the first time the former Bachelorette has talked about stepping away from the franchise. During the reignited Black Lives Matter movement in 2020, she said she would walk away from the franchise if ABC didn't seriously reconsider the show's diversity. Matt James was announced as the next Bachelor shortly after.