What Ivanka Trump Just Told Marco Rubio About Her Future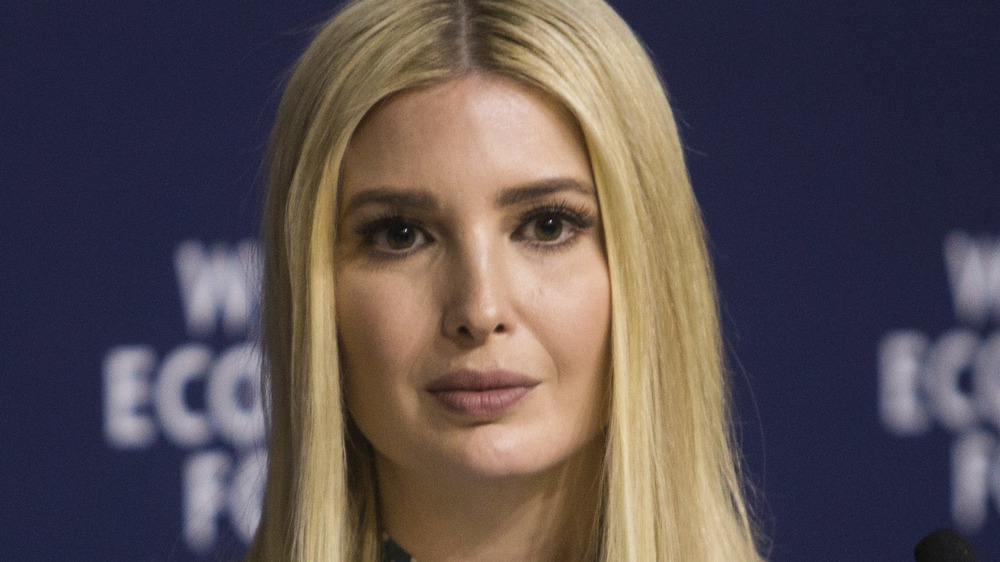 Bloomberg/Getty Images
 The former president is hoping to live at Mar-a-Lago, his private resort and golf club in Palm Beach, Fla. Tiffany Trump, freshly engaged, has been looking for a condo in Miami Beach. His eldest daughter Ivanka Trump has likewise relocated her family to Miami. However, that obviously wasn't her original plan for 2021, since she was probably hoping to have a second term working as an advisor to her father in Washington, D.C. 
Now that she, her husband Jared Kushner, and their three kids are living in Miami, what's her next move career-wise? While it has been speculated that she would try to forge a political career in the Senate, she has confirmed that she will not challenge incumbent Republican Senator Marco Rubio for his Florida Senate seat when he's up for re-election in 2022, per Daily Mail. What, then, are her long-term plans?
Ivanka Trump and Marco Rubio spoke out about the rumors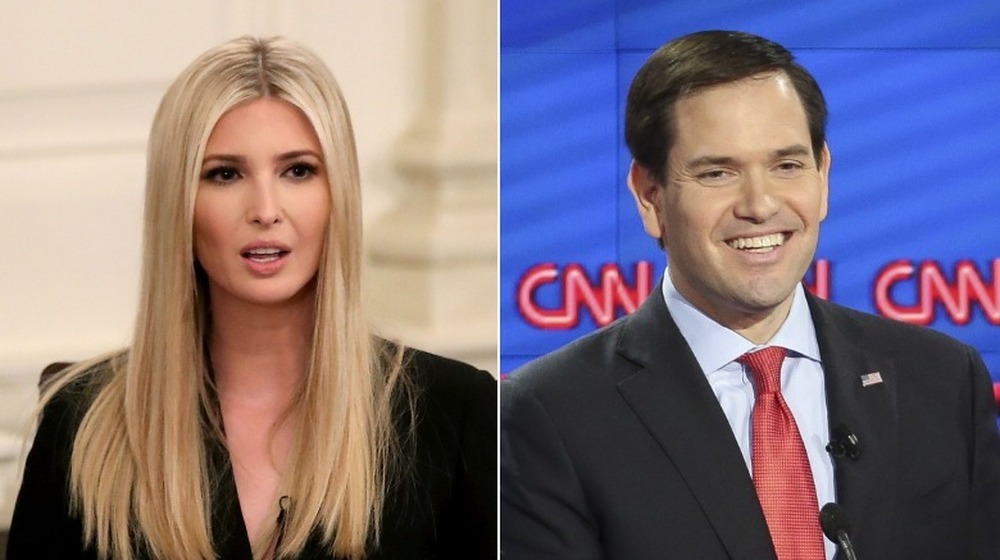 Mark Wilson, Pool/Getty Images
Some worried that if Ivanka Trump ran against Marco Rubio for senate in 2022, it could cause division within the Republican party, per Daily Mail. However, she personally reached out to him and to Daily Mail to clarify her intentions, stating, "Marco has been a tremendous advocate for working families, a good [personal] friend and I know he will continue to drive meaningful progress on issues we both care deeply about."
Instead of running against him, she is hoping to work with him on an event for the Child Tax Credit. Rubio's spokesperson Nick Iacovella also told the Daily Mail, "Marco and Ivanka did speak a few weeks ago. Ivanka offered her support for Marco's reelection and they had a great talk." And while Ivanka isn't making a play for the senate, another Trump family member might be — Eric Trump's wife Lara Trump is reportedly interested in running for Senate in North Carolina.
Although it's currently unclear exactly what Ivanka's next career move is, it's clear she's not going to be done with politics any time soon.