Proof That The Girl In The Basement Set Was Anything But Boring - Exclusive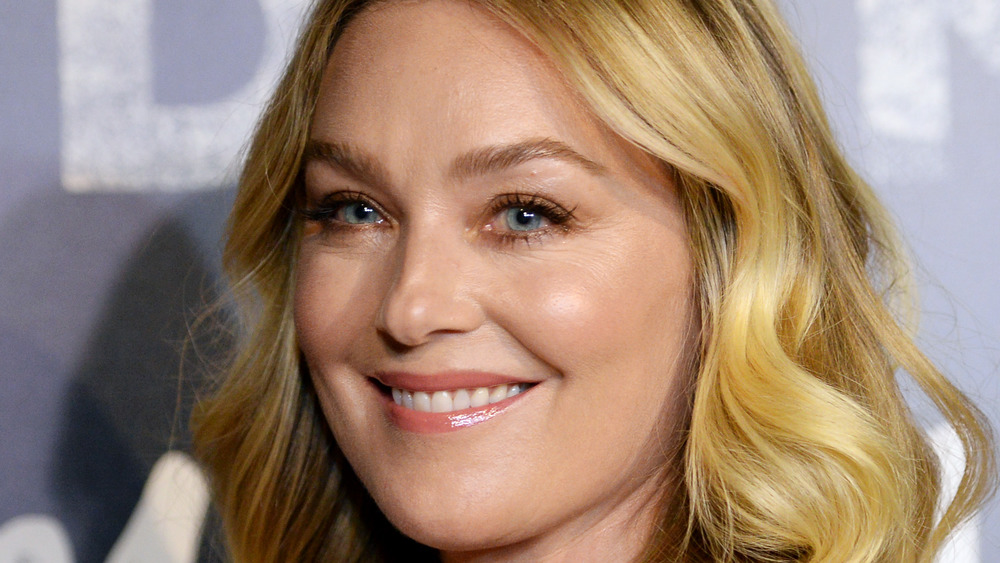 Amanda Edwards/Getty Images
If you were ever a fan of the late night talk show circuit — from Johnny Carson to Jay Leno, David Letterman, Conan O'Brien, various guys named Jimmy — you know one of the underlying premises of the shows is that actors are ... interesting. They must be, right!? They make movies and television shows, and surely that's fascinating! So for decades, the same question keeps coming up: did you guys have fun on set!?
Enter the anecdote. You can't sit down with Jimmy Kimmel (or any late night host, really), and not bring that wacky story from set. But in truth, as an actor, making movies really isn't always all that exciting. It's a lot of hurry up and wait. You shoot a few takes and just as you're feeling a rhythm, the big chair yells "Cut!," and a giant crew of gaffers rejigger lights for an hour while you throw pencils into the ceiling of a rented trailer.
However, that dynamic may have changed a bit due to the coronavirus pandemic. Amid the pandemic, TV and movie star Elisabeth Rohm landed her first directorial assignment for Lifetime's Girl in the Basement. The film is loosely based on the story of Elisabeth Fritzl, a young woman who was held captive by her father in a windowless room for 24 years. Rohm told Nick Swift how she kept things light in a very weird year where making movies was suddenly less boring.
How the 'Girl In the Basement' cast stayed safe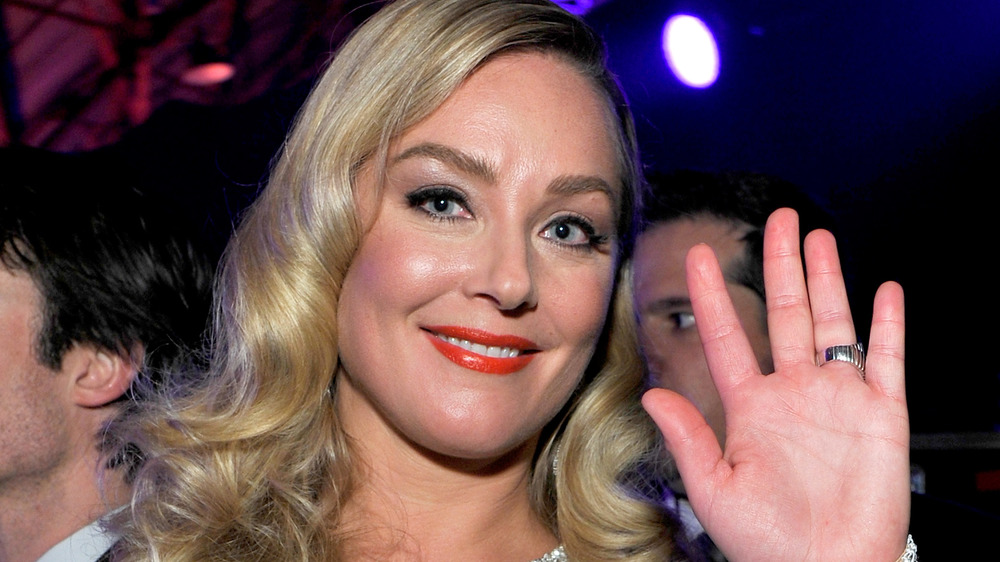 John Sciulli/Getty Images
Anything you liked entertainment-wise before COVID-19 had to be re-evaluated and re-worked. For a time, the show, in fact, could not go on. The NBA instituted "the bubble." Other sports just traveled to states or countries with fewer restrictions. Your favorite restaurant, ingeniously, built an indoors, outdoors. The list of adaptations was endless.
Movies took a middle approach. It was all very CDC-guideline oriented, and Elisabeth Rohm said the weird experience of trying to make intimate art in an oddly medical setting didn't ruin the experience at all "outside of the fact that [they] were wearing masks and shields and standing six feet apart and getting COVID swabbed every three days," she told Nicki Swift.
"Did we have fun?" Rohm asked playfully. "Yes. We laughed our a**es off." Rohm said an experienced crew stepped up to ensure safety and keep the jocular nature alive. "Manu Boyer, my creative executive producer, directed me in Sleeping with Danger, as well as Family Pictures with Justina Machado, both Lifetime movies. Phenomenal guy. He really had my back. Gigi Malavasi, my cinematographer, also, this was my third movie with him. So, I really protected myself, or I should say, Tonya Lopez from Lifetime helped me through. She flanked me with guys that were not going to let me fail."
Girl in the Basement is available to watch on Lifetime now.