Holly Robinson Peete Has Words About Sharon Osbourne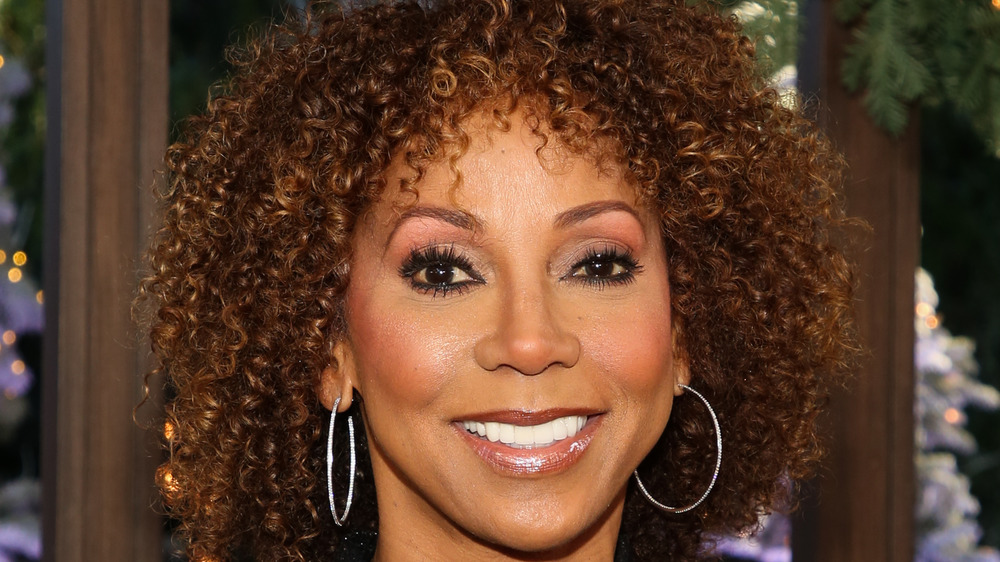 Paul Archuleta/Getty Images
Sharon Osbourne and Piers Morgan have not been in many people's good graces lately. Morgan received instant backlash following his comments about Prince Harry and Meghan Markle's struggle with mental health on the March 8, 2021 episode of Good Morning Britain, just a day after the couple's tell-all interview. "OK, again, let's have the names. Who did you go to? What did they say to you?" Morgan said at the time (via E! News). "I'm sorry, I don't believe a word she says."
A day after the controversial news segment, ITV confirmed Morgan's departure from GMB. Osbourne then tweeted her support for Morgan, writing, "@PiersMorgan I am with you. I stand by you. People forget that you're paid for your opinion and that you're just speaking your truth." Despite the negative reaction of social media users, Osbourne doubled down on her support for her former America's Got Talent co-host during an explosive discussion on The Talk. Per Glamour, Osbourne angrily challenged her co-host Sheryl Underwood's definition of racism, which led to a heated, tearful exchange.
Although Osbourne has since apologized for her comments, some people aren't here for it — including her former The Talk co-host Holly Robinson Peete. Here's what she had to say.
Holly Robinson Peete claims Sharon Osbourne made a disturbing comment about her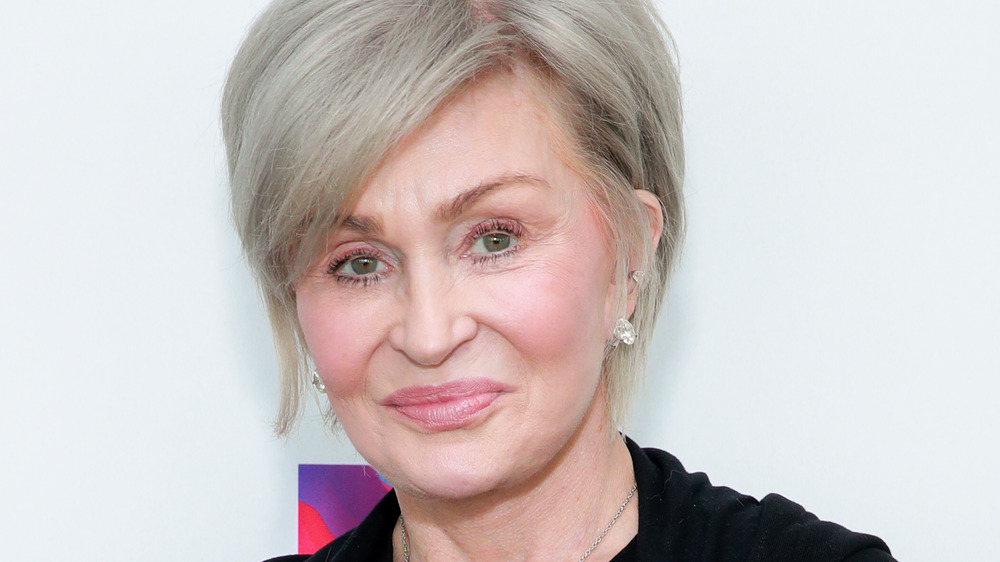 Rich Fury/Getty Images
Following the heated exchange during the March 10, 2021 episode of The Talk, Sharon Osbourne took to Twitter to draft up an apology for her actions. "Please hear me when I say I do not condone racism, misogyny or bullying. I should have always have been more specific about that in my tweet," she wrote. "I hope we can collectively continue to learn from each other and from ourselves so we can all continue to pave the way for much-needed growth and change." Most social media users did not seem moved by the apology. One user responded, "What about the apology to your co hosts? THAT apology needs to be as LOUD as the disrespect....."
One person who does not seem surprised by Osbourne's comments is Holly Robinson Peete. Peete, who co-hosted The Talk for one season, slammed Osbourne on Twitter for previous comments about the Peete being "too ghetto" for the show. "I'm old enough to remember when Sharon complained that I was too 'ghetto' for #theTalk...then I was gone," Peete tweeted. "I bring this up now bc I was mortified watching the disrespectful condescending tone she took w/ her co host who remained respectful because...she HAD TO." Additionally, the 21 Jump Street star claimed Osbourne is partially responsible for her release from the show, as well as their previous co-host Leah Remini. In 2012, Remini made the same claim in a now-deleted tweet, per BET. Osbourne has yet to respond to Peete's claims as of this writing.