Why Bachelor Fans Think Matt James' Story With Heather Martin Isn't Over
Fans believe the clues are mounting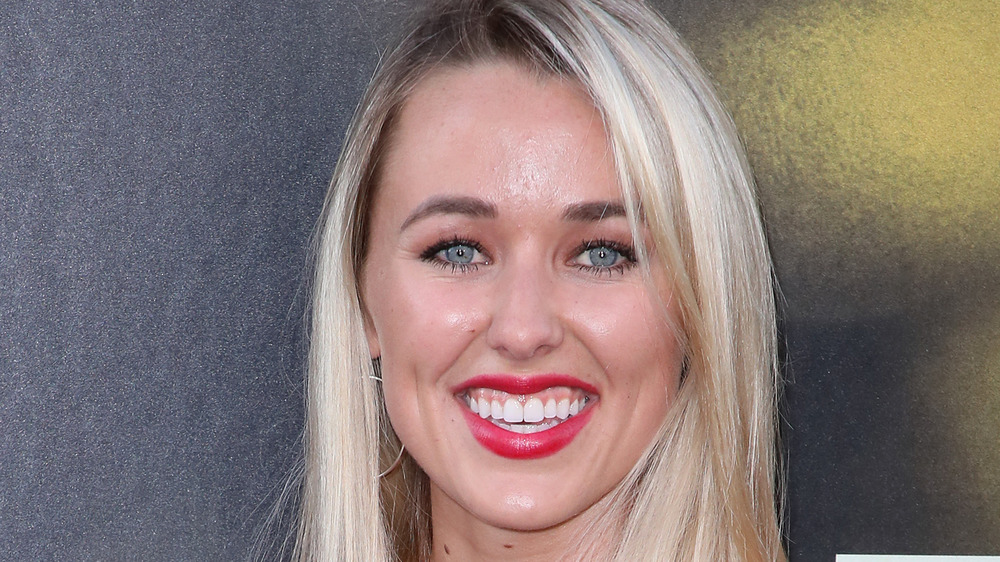 David Livingston/Getty Images
Hear them out: Bachelor fans-slash-conspiracy theorists may have a point. First, there was questionable footage from the "Women Tell All" reunion episode (no, not the 1969 moon landing!), with shots showing Heather Martin sitting behind Kit Keenan while other angles literally seemed to delete Heather altogether, per People. So why have Heather there if she wasn't given any airtime? Well, maybe because she's dating Matt James. 
Here's the supposed evidence: A TikTok post noted that both Heather and Matt shared Instagram Stories geotagged to San Clemente, Calif., per Distractify. Could New York-based Matt have been visiting SoCal native Heather? Both reality stars also were shown to be eating hummus at the same time, according to Celebuzz. But it may take more than just garbanzo beans to make this claim take off. As for spoilers guru Reality Steve? He doesn't believe the two are romantically linked. So, does Matt's mom has the answer? According to Life & Style, she applauded Heather's new clothing line Tilted Three, leaving fans confused. 
"I think they're definitely not actually dating, but are purposefully using the speculation for publicity," a Redditor on "The Bachelor" forum posted. Another disagreed, penning, "I honestly think it would be the biggest plot twist IN THE HISTORY OF PLOT TWISTS if they were together. It's almost at conspiracy-level craziness at this point." Is there any other way for reality TV to be? Probs not.