The Real Meaning Behind 'Drankin N Smokin' By Future And Lil Uzi Vert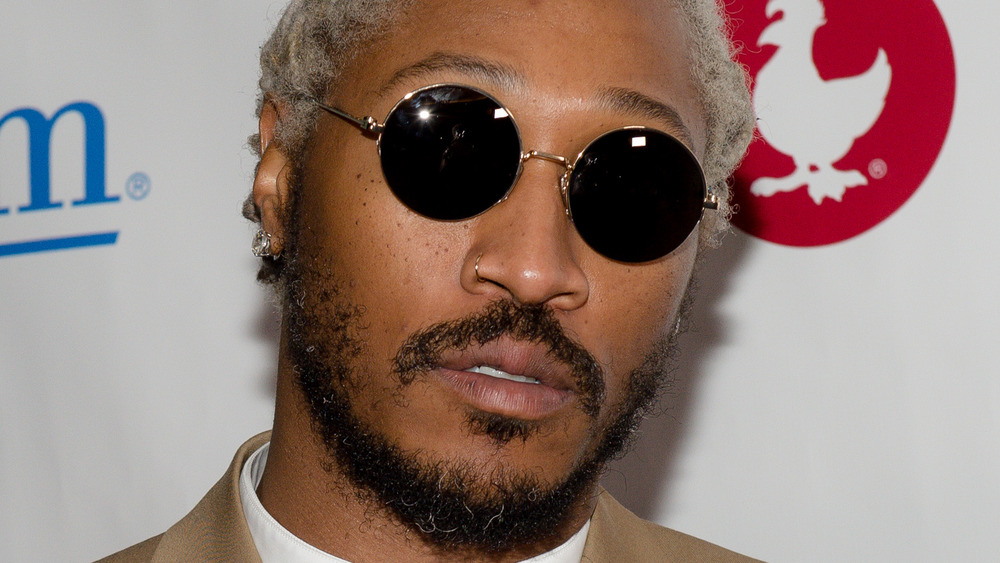 Marcus Ingram/Getty Images
The rap industry is no stranger to artist collaborations with great chemistry. There are several collabs that we can't seem to get over years later — think: Kanye West and Jay-Z, Nicki Minaj and Lil Wayne, and Eminem and Dr. Dre. As the rap game evolves daily, not only is the sound of the genre changing; the rappers collaborations are also growing beyond song features. A great example of such is Future and Lil Uzi Vert. 
The two rappers have released several collaborations with one another in the past, including their 2016 tracks, "Seven Million" and "Too Much Sauce." In November 2020, Future and Uzi joined forces for their first-ever joint project, Pluto x Baby Pluto. Per Complex, the album's name references the two rappers' nicknames. As expected from the pair, Pluto x Baby Pluto boasts of over-indulgence in the finer things in life: cars, jewelry, and women. However, Future and Uzi took a different route from their upbeat music on their hit track, "Drankin' N Smokin'." Here's the real meaning behind the song.
Future and Lil Uzi's 'Drankin N Smokin' is pretty self-explanatory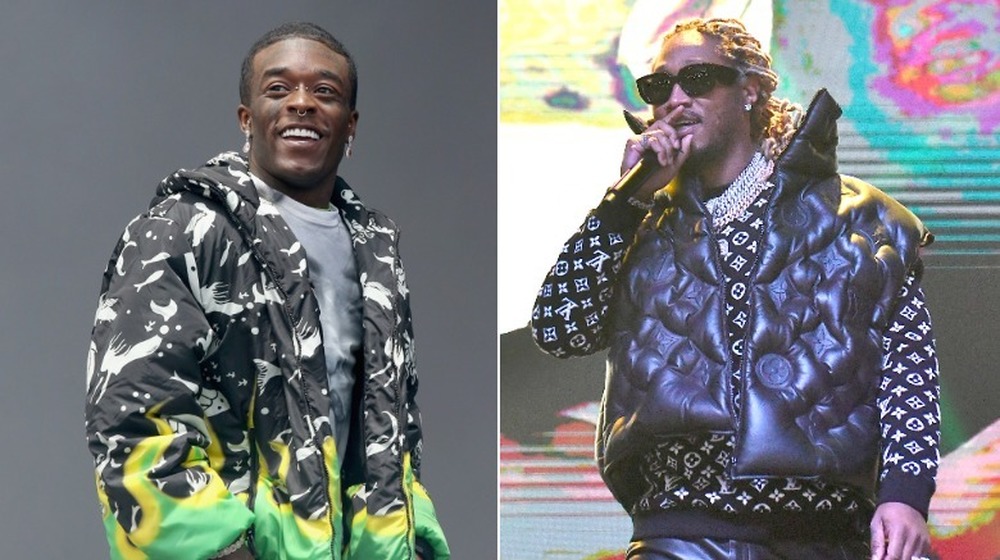 Gary Miller, Paras Griffin/Getty Images
Although the content of Pluto x Baby Pluto flaunts Future and Lil Uzi Vert's lavish lifestyles, "Drankin' and Smokin'" deviates from the rest of the album as a catchy slow jam that we can't seem to get over. As depicted in the song's visual, Future and Uzi are surrounded by bevies of women, alcohol, money, and hookah. The lyrics are no different, as the two sing about getting frisky with women while intoxicated.
Future opens up the first verse rapping about wanting to upgrade the lifestyle of a woman of his interest in the lines (via Genius): "If you always there for me, that's a rеally good look/I'm changin' up your salary 'cause I'm gettin' to know you/Tell mе your availability, I want all of you." In the song's chorus, Future ironically makes a Biblical reference about having sex with the aforementioned woman: "She called me her God, the way I floated in her ocean/ She called me Messiah, the way I floated in her ocean/ Yelled, "Jesus Christ," but I wasn't causin' commotion/ Hit it so right, had her soakin' in the ocean."
Uzi takes a different approach to his verse, bragging about his lifestyle and how good he treats his women in and out of the bedroom. At the end of the verse, the rapper poses a rhetorical question in the line: "Who you know gon' hit it raw, baby, besides me?" So much for romance.