The Truth About Rick Harrison's Ex-Wives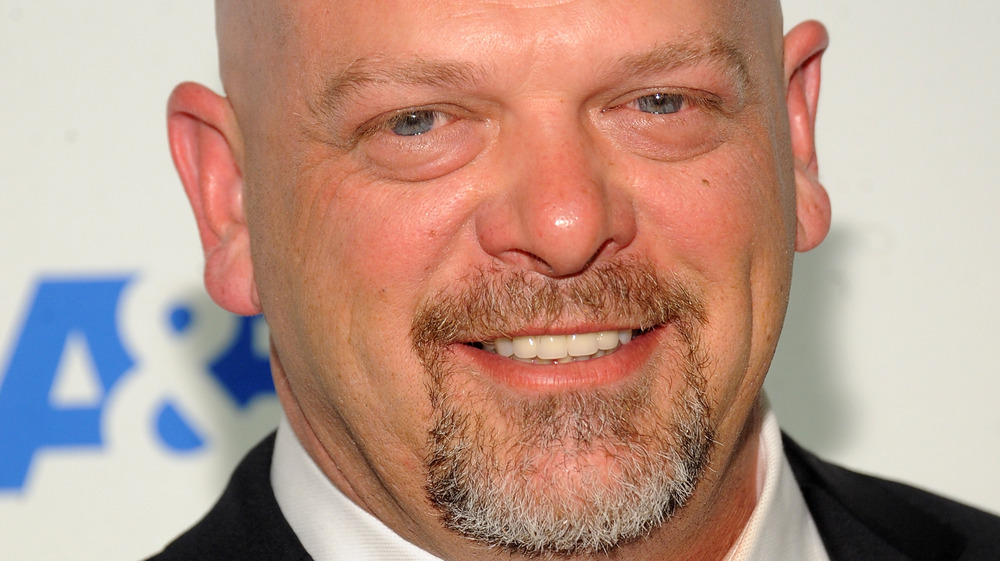 Brad Barket/Getty Images
A pawn shop in Las Vegas is bound to create good stories. That was proven true when Richard Harrison and his son, Rick Harrison, began their reality show, Pawn Stars. Richard died in 2018, according to Entertainment Weekly, but Rick kept the show going.
In fact, season 18 kicked off on March 22, 2021 on History, featuring Rick, of course, and his son, Corey Harrison, as well as devoted family friend, Chumlee Russell — the whole kit and kaboodle!
Rick is quite the character. His History bio boasts that he was "born a hustler" and dropped out of high school to sell fake Gucci bags, bringing in, allegedly, $2000 every week. It seems that dealing in fake goods left Rick with a talent for spotting fakes in the pawnshop world. No one's selling a knock-off Rolex to the World Famous Gold & Silver Pawn Shop!
Rick is currently married to Deanna Burditt and he has three sons, but Rick was married twice before. Here's the untold truth of his two previous marriages.
Third time's a charm for Rick Harrison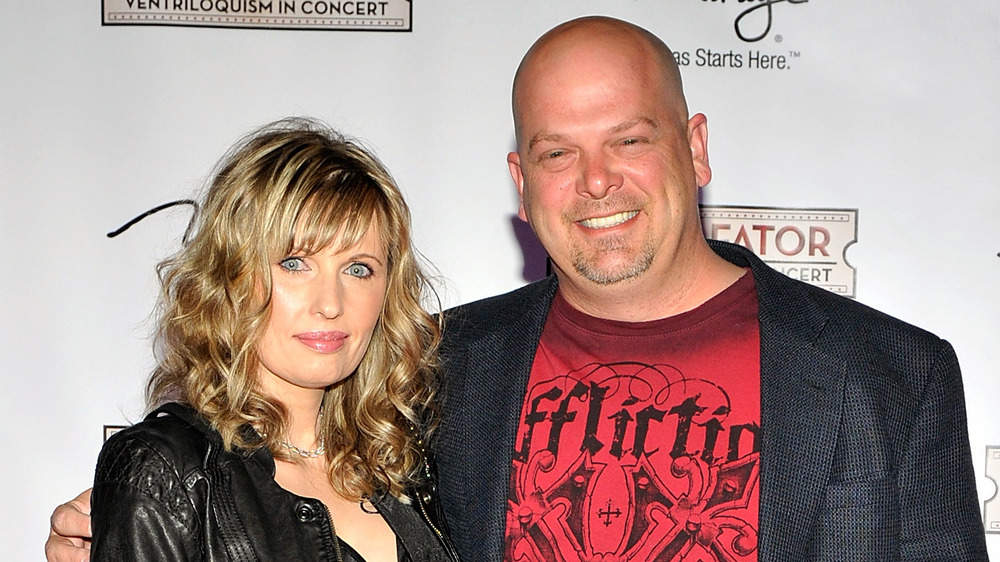 David Becker/Getty Images
Rick Harrison married his first wife, Kim Harrison in 1982. They welcomed two sons, Corey, their eldest, who's very much a part of Pawn Stars, and Adam, according to Distractify. However, he and Kim parted ways in 1985.
It wasn't long after that Rick got married again. In 1986, he tied the knot with Tracy Harrison (pictured) and they had one son, Jake. Their marriage lasted longer than his first but they also wound up divorcing in 2011, per the outlet.
While both women keep a relatively low profile, Kim does occasionally crop up on Corey's Instagram. In one cute photo, he added the hashtag "mommalove," so they're clearly still very close.
Rick is never one to stay single for long. After divorcing Tracy in 2011, he proposed to his current wife, Deanna Burditt, on Feb. 14, 2012. They had been dating for a little over a year. Rick, never the shy one, explained how he proposed to Deanna. "I didn't really ask her, I told her 'Girl, I'm marrying you,' and then I gave her the ring," he said, according to People. You do you, Rick!