The Truth Behind Deavan Clegg And Jenelle Evans' Feud
Deavan Clegg reportedly got Jenelle Evans fired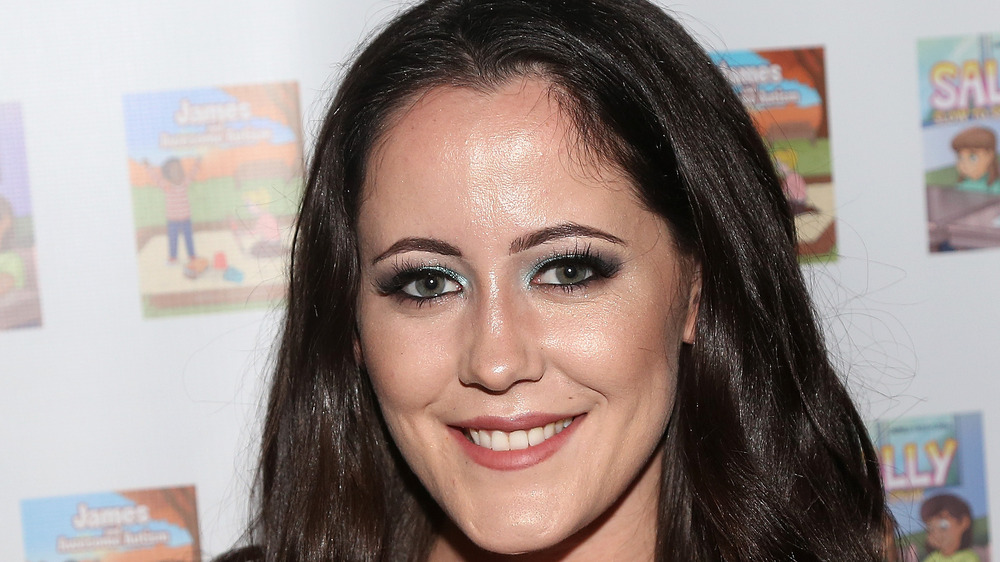 Bruce Glikas/Getty Images
We're seeing double! Teen Mom star Jenelle Evans might be 90 Day Fiancé's Deavan Clegg's lookalike, but they sure don't see eye to eye. Per Heavy, Jenelle was fired from her new podcast "Girl Sh*t" before it even launched. According to 90 Day insider John Yates (via The Ashley's Reality Roundup), Deavan "voiced her concerns about Jenelle's checkered past [and] that was enough to get Jenelle fired." Jenelle reportedly even got kicked out of the podcast launch party. 
Jenelle took to TikTok to explain that she's "just a producer" and blamed "cancel culture" for her dismissal. Later Jenelle added on Instagram Stories to reveal her side of the story. "So there's a lot of rumors I woke up to saying that Deavan got me fired from this thing when I'm her producer," Jenelle said on April 1, 2021. "I actually hand-chose Deavan to join the cast...With that being said, I am not fired. We don't know what's going to be happening with the podcast right now, but I do know that as soon as I get home I have all the equipment to set up [my podcast]." 
Reddit fans were also quick to point out that Jenelle has been direct messaging other 90 Day Fiancé stars on Instagram, like Happily Ever After?'s Elizabeth Potthast and Loren Brovarnik. "Probably trying to round up some warm bodies for her [poop emoji] podcast," one fan speculated. Could a Teen Mom/90 Day Fiancé crossover be in the works? TBD.