Taylor Swift's Latest Cryptic Message Has Fans Going Wild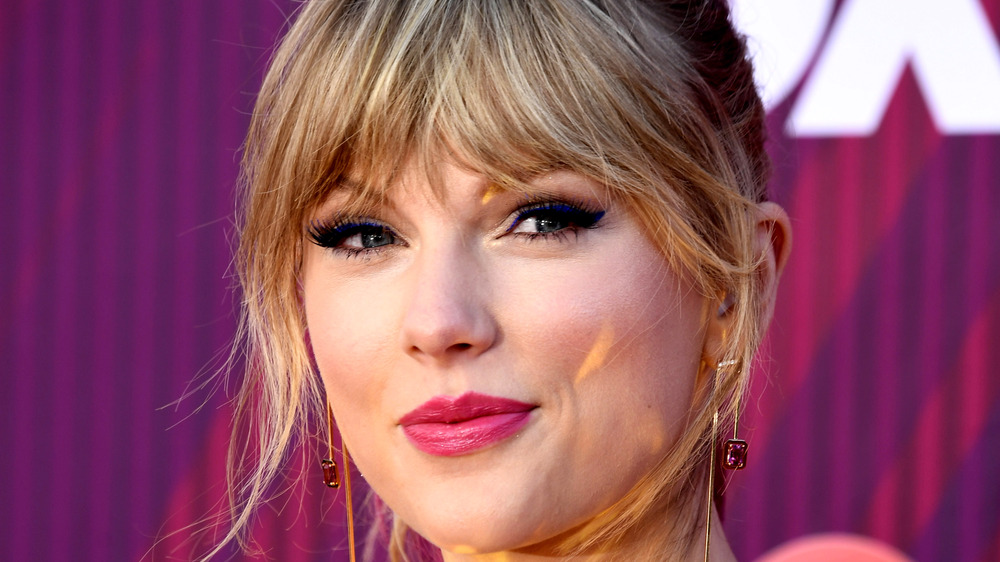 Frazer Harrison/Getty Images
Taylor Swift is known to drop Easter eggs (read: cryptic hints about her upcoming projects left for fans to decipher) on social media. That being said, her early April 2021 message is beyond fans' "Wildest Dreams." In fact, it may even be beyond mystery author Agatha Christie's wildest dreams — it's a doozy. 
On April 2, 2021, Swift posted a video to Instagram and Twitter of a (literal) vault opening along with a flurry of jumbled words flying out. It's worth noting that the cryptic social media post comes one week ahead of the release of Fearless (Taylor's Version), the first in her "From the Vault" quest to re-record and re-release all of her Scooter Braun-owned albums. "The vault door is about to be as unhinged as you'll think I am after you watch this video," Swift wrote alongside a golden-hued graphic. "Level: Expert. Happy decoding!" According to Seventeen, in the video clip, "a song can be heard playing backwards," which is "undoubtedly Taylor singing." You truly can't make this up!
While the singer has dropped wild hints before — like boyfriend Joe Alwyn's Lemony Snicket-esque pen name for 2020's Folklore album credits — this message is quite literally a puzzle. And complexity-wise, fans just can't "Shake It Off." However, they have gotten pretty far in solving it. Swifties are some of the smartest detectives on the scene, after all. 
Scroll down to see what fans think Taylor Swift's message means. 
Fans were quick to solve Taylor Swift's puzzle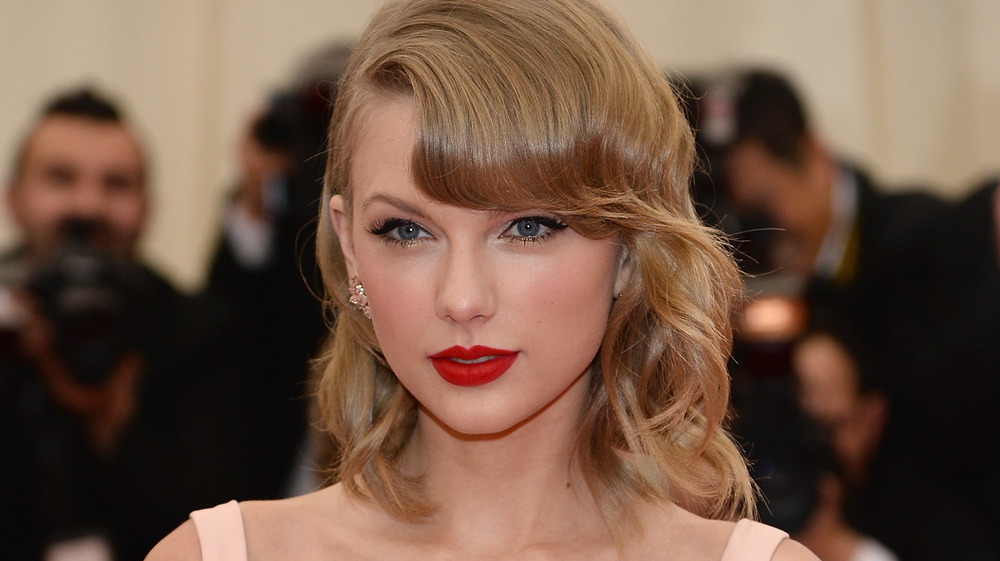 Dimitrios Kambouris/Getty Images
So, what does Taylor Swift's cryptic message mean? Swifties were "Fearless" in their pursuit to quickly solve the vault-related post. It seems to hint at the six tracks the singer promised to include on Fearless (Taylor's Version), having recorded them at the time but never releasing them. 
"consider your vault broken into @taylorswift13," one Twitter user wrote, unscrambling the words into what appears to be the additional song titles. "you all over me featuring maren morris, we were happy, bye, bye, baby, mr. perfectly fine, that's when," and "don't you," finally deciphering, "(and one of them features keith urban)," they added, using the jumbled words from the post. 
Since that adds up to six tracks, it seems we may have an answer on our hands. Other fans echoed the notion that these are indeed the names of Swift's previously written, but unreleased, Fearless tunes. Never underestimate sleuthing Swifties! 
Other fans just took a moment to marvel over the sheer insanity of Swift's latest puzzle. "so you woke up and chose violence huh," one fan wrote. IM TOO DUMB TO DECODE," wrote a second. "GIRL WHAT IS 'EW' ...WHAT DOES THAT MEAN," wrote a third, referencing one of the jumbled flying blocks of text from the video. "what the hell is wrong with you (i say with an immense amount of love)," wrote a fourth. 
Nothing like waking up to a Davinci Code-level social media post from the ever-quirky Swift.