The Truth About Taylor Swift's 'You All Over Me' Featuring Maren Morris (Taylor's Version)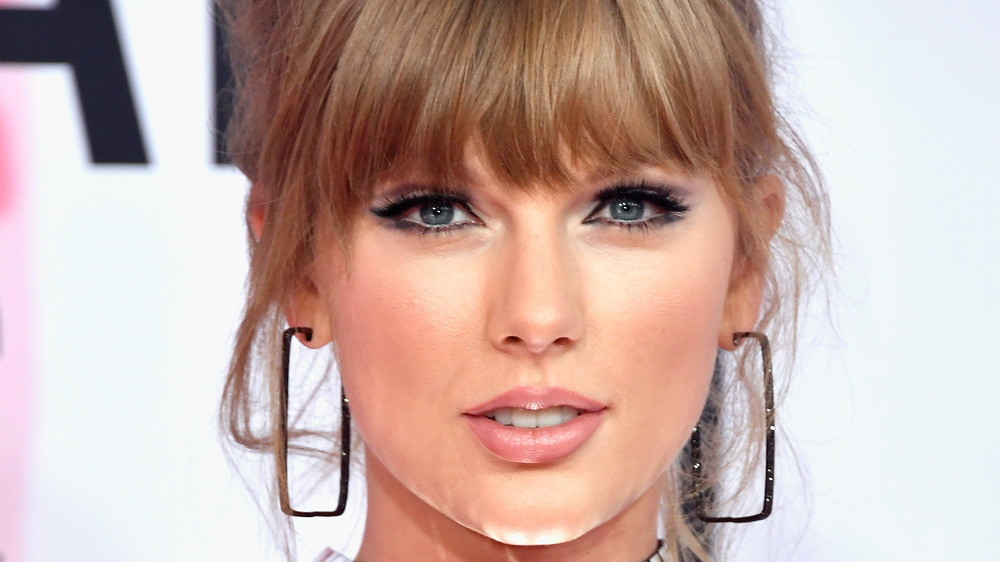 Frazer Harrison/Getty Images
Taylor Swift is making all of us look bad productivity-wise. In 2020, she unleashed two surprise albums, one of which went on to win the Grammy for Album of The Year. And now, she's releasing ... not a third surprise LP — that would be super-human — but Fearless (Taylor's Version). The album is part of her Fearless quest to reclaim her "narrative" (and royalties) from Scooter Braun. Dropping on April 9, 2021, with 26 tracks total, and six previously unreleased tunes — including "You All Over Me" featuring Maren Morris (Taylor's Version) — we want these songs all over us ... not unlike a "Cardigan"!
"Love Story (Taylor's Version)" debuted in February 2021 at the No. 1 spot on Billboard's Hot Country Songs chart. And the sultry "You All Over Me (Taylor's Version)" saw the singer earn her 25th Hot Country Songs Top 10, with Morris earning her seventh. So, even though Swift's album rollout has included more puzzles and clues than a Sherlock Holmes villain, she has the numbers to back it up, as per usual.
Swift originally wrote "You All Over Me" more than a decade ago, during a time when no stone was left unturned (or ex unmentioned) in her song lyrics. However, these days, she's busy "writing songs based in fiction to avoid drama" and recruiting famous friends to help breathe new life into old songs.
Maren Morris got to do her 'favorite thing' on this track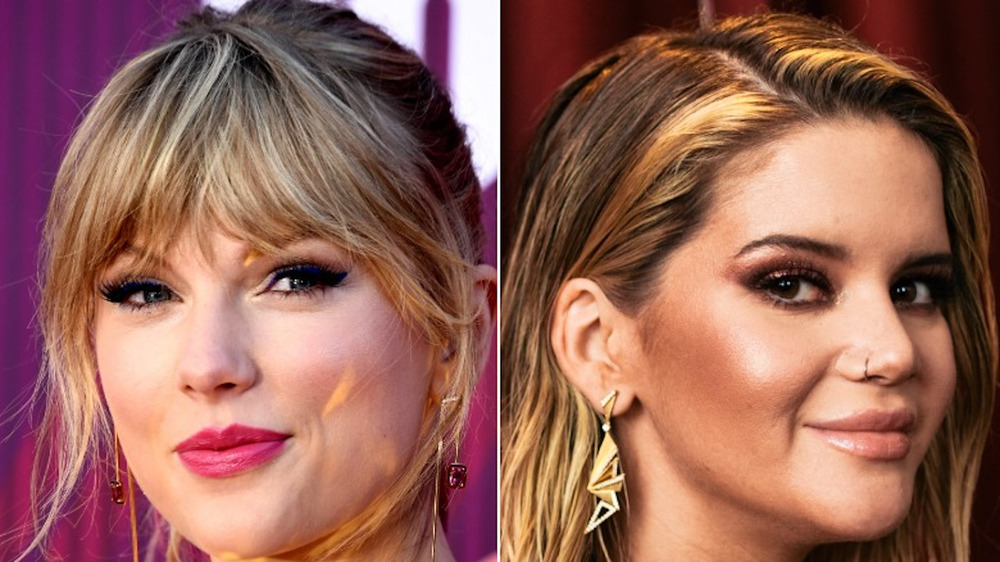 Frazer Harrison, Emma Mcintyre/Getty Images
So, what do you need to know about "You All Over Me" featuring Maren Morris (Taylor's Version)? Well, it's a friendship moment between the two that you just can't help but love.
As People wrote, Swift and Morris have been pals "for some time." Throw in some adorable and empowering social media posts, and the two are basically in "The Middle" of a blossoming bestie moment! "VOCALS MAREN," Swift wrote on Instagram in 2018, alongside a video of her sharing the stage with Morris and performing "The Middle." Swift added, "Maren is from Arlington TX and judging from the deafening screeches of joy from the crowd, they are proud of her. So so grateful this happened, I was so happy I was really just bopping like an 8 year old alone in my room." Um, us too!
"One thing I've been loving about these From The Vault songs is that they've never been heard, so I can experiment, play, and even include some of my favorite artists," Swift wrote on Instagram on March 24, 2021, two days ahead of the track's release. "I'm really excited to have @marenmorris singing background vocals on this song!!" Morris echoed as much. "Whether it's the Disney vault or the TS vault, you know it's gonna be good," she wrote Instagram on March 26, 2021. "My favorite thing that I don't get to do very often is to slip into someone's world and just harmonize."
These two teaming up makes "You All Over Me" even more powerful.