The Truth About Chris Christie's Run For President In 2024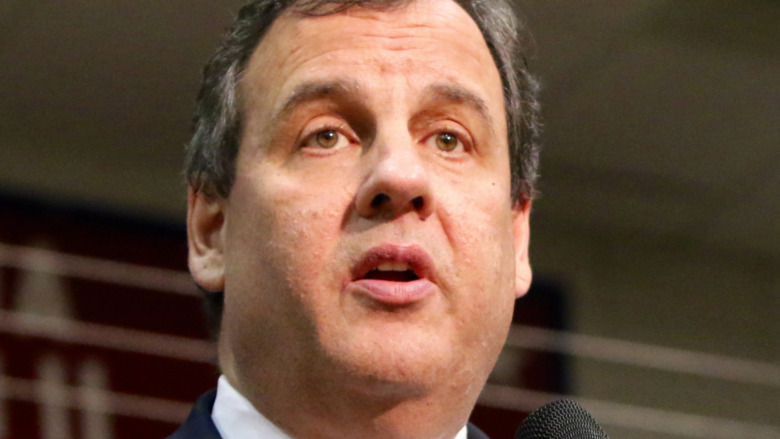 Shutterstock
While many current or aspiring lawmakers have, as of this writing, been setting their sights on the 2022 midterm elections (among them hopefuls like Sarah Huckabee Sanders and current New York Governor Andrew Cuomo), others seem to be looking a bit further into the distance — and at the bigger picture. In this case, the person with the stars in their eyes is none other than former New Jersey governor and one-time presidential contender Chris Christie. And his target is none other than 2024.
As Axios and The Week reported on April 21, 2021, Christie is considering running in the 2024 general election — which, if it came to fruition, would make it his second attempt at securing the Oval Office. So what are the chances that the New Jersey governor of Bridgegate fame will actually throw his hat into the race? And how will it affect his standing with other members of the GOP? Read on to find out.
A 2024 bid could be risky for Christie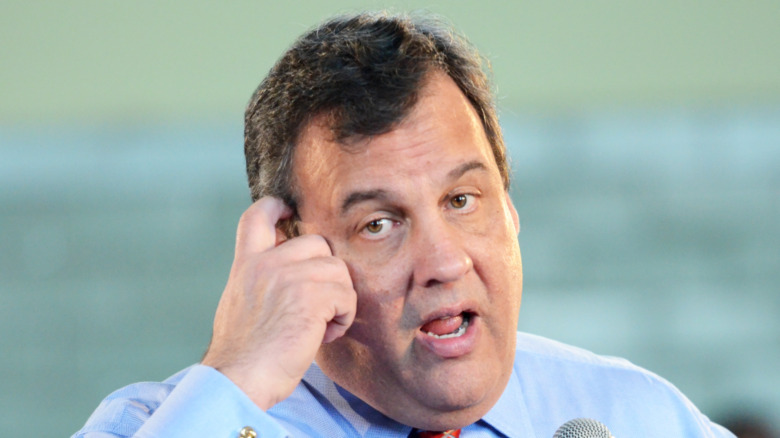 Shutterstock
Per an April 2021 news break by Axios, former New Jersey Governor Chris Christie is allegedly contemplating trying again for the office of the U.S. president in 2024, according to sources close to the Newark native. Per the anonymous insider, Christie "could run on a reputation for toughness that appeals to [Donald] Trump's base minus the former president's recklessness," though Christie himself has not confirmed anything. The tactic might be beneficial to Christie, considering Trump's current popularity regarding the conservative voter base. It could also backfire by pitting him against Never Trumpers in his party.
It also runs the risk of repeating history if Trump ends up running himself. During Christie's first attempt to run for president in 2016, the career politician was received poorly as a GOP candidate. After exiting the race, he attempted to secure a foothold in the White House (or for consideration as Trump's vice presidential pick), pointedly cozying up to the one-time real estate magnate who ultimately won in 2016. Per Axios, whether or not Trump runs "won't affect [Christie's] own decision-making."
While Christie has, indeed, had a longstanding friendship of sorts with Trump, Christie's strategy to get into the former commander-in-chief's good graces at the time prompted much media coverage. Even current President Joe Biden, then serving as vice president under the Obama administration, joked about Christie being Trump's hostage during the famous Washington, D.C. Gridiron dinner in 2016.