Bill Gates' Family Is Reportedly 'Furious' With Him. Here's What We Know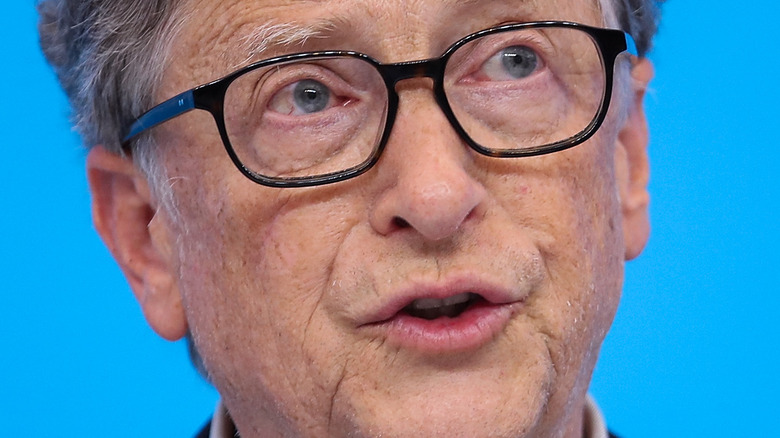 Lintao Zhang/Getty Images
Bill Gates and his estranged wife, Melinda Gates announced in early May that they would be going their separate ways after 27 years of marriage. The couple confirmed the divorce news in a joint statement posted to Bill's Twitter, where they revealed they'd continue to work on their joint non-profit, The Bill & Melinda Gates Foundation, together.
The statement also claimed the now exes had put "a great deal of thought" into their split and had also worked hard on their relationship, but noted that they "no longer believe [they] can grow together as a couple in this next phase of [their] lives."
Neither appears to have spoken out publicly aside from their joint statement, though the couple's eldest daughter, Jennifer Gates, has shed more light on the split. In an Instagram Stories post on May 3, the same day as the divorce news broke, Jennifer admitted it had "been a challenging stretch of time for our whole family" and shared that she was "still learning how to best support [her] own process and emotions." Bill and Melinda are also parents to two other children, Rory and Phoebe.
More details about what's really going on for the Gates family have now come out, with reports suggesting Bill has been very much on the outs with his nearest and dearest amid the breakup. Read on for all the drama.
Bill Gates' family reportedly took Melinda Gates' side in their split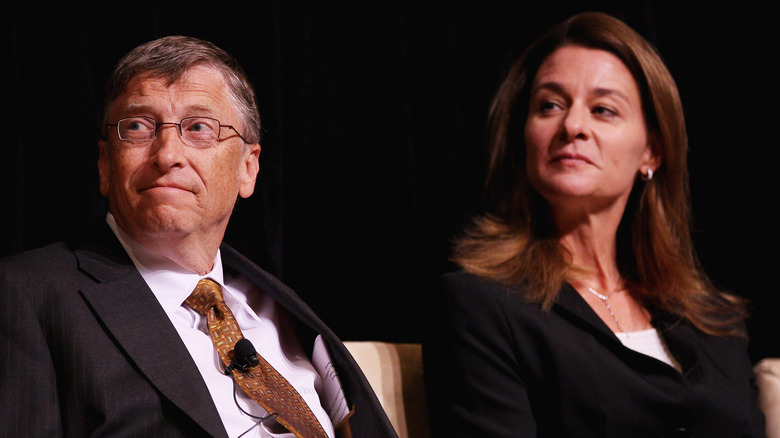 Win Mcnamee/Getty Images
Though fans all over the world were pretty surprised when Bill Gates and Melinda Gates announced their divorce, it's reported that the split had actually been in the works for a while. According to TMZ, the Gates family supposedly wanted to announce the news in March and planned to drop the bombshell, then head to a private island together to avoid press intrusion — the family minus Bill, that is.
According to a source, Bill's family "were very angry" and even "furious" with him, so much so they didn't invite him on the trip. Exactly what had them so mad hasn't been confirmed, though the outlet's source alleged there were "various things" they believed he'd done that upset them. The source also claimed there's supposedly "a considerable amount of acrimony" between Bill and Melinda and described it as "not a friendly split," with almost every member of the family said to have taken the latter's side.
Reports of an apparent rift came to light after the family's plan to jet off didn't happen the way they wanted. Lawyers reportedly came across "outstanding issues" in their settlement which "couldn't be resolved" in time to make the news public when they intended. However, Melinda is said to have jetted to the island anyway, without her estranged husband.
It sounds like things may be getting nasty, but we're just hoping the Gates family can find their way to at least being cordial.