The Reason Ellen DeGeneres Is Ending Her Show Might Not Be What You Think - Exclusive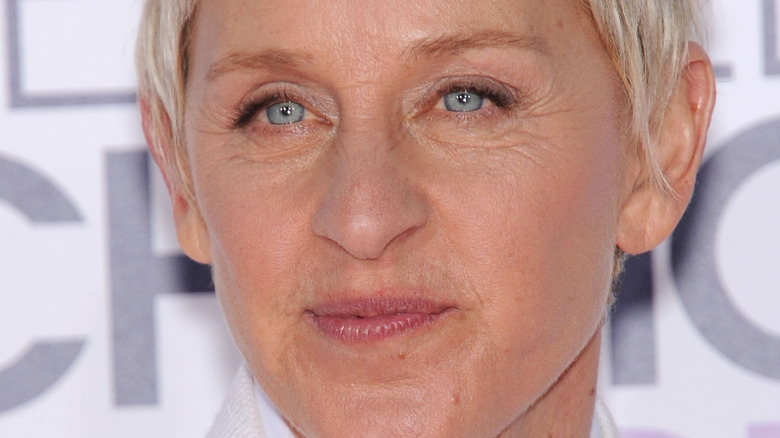 Shutterstock
Ellen DeGeneres announced on May 12 that "The Ellen DeGeneres Show" will be coming to an end after almost 20 years as she revealed she'd be pulling the plug on the series at the end of Season 19, which is set to air in 2022. The star confirmed the news in an interview with The Hollywood Reporter, where she suggested she'd be open to taking on more movie roles after leaving hosting duties behind.
"When you're a creative person, you constantly need to be challenged — and as great as this show is, and as fun as it is, it's just not a challenge anymore," DeGeneres told the outlet. She also shut down speculation she was ending things because of the drama that surrounded the series during summer 2020. "It almost impacted the show. It was very hurtful to me. I mean, very," she said, "But if I was quitting the show because of that, I wouldn't have come back this season. So, it's not why I'm stopping."
As fans of the show will likely already know, BuzzFeed News published a bombshell report in July 2020 in which several current and former employees claimed there was a "toxic" workplace behind the scenes at the show. The claims were investigated and three executive producers left the show (per Vulture), while DeGeneres addressed the situation during her first monologue of Season 18 in September 2020.
But why is DeGeneres really calling time on her once beloved show? Read on for the details.
Ellen DeGeneres appears to be 'leaving on her own terms'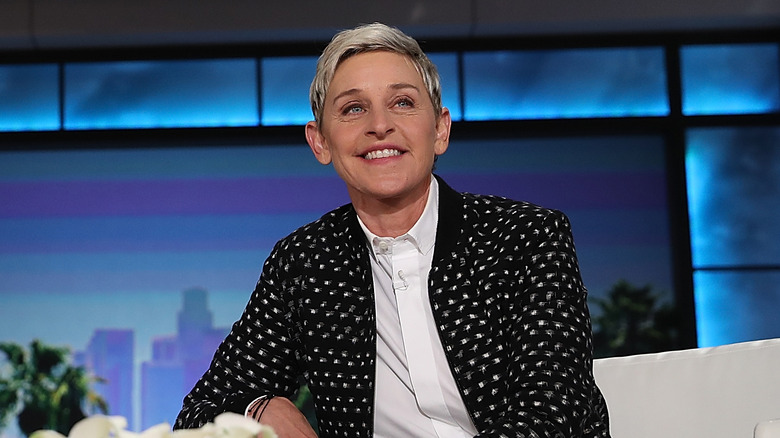 Justin Sullivan/Getty Images
Beverly Hills employment attorney Eliot Rushovich spoke to Nicki Swift about the reason the star called time on "The Ellen DeGeneres Show," noting that DeGeneres' "decision to leave at the end of her current contract makes it clear she's leaving on her own terms" after a turbulent few months. DeGeneres claimed in her May 12 "The Ellen DeGeneres Show" opening monologue that she'd known for a while Season 19 would be her last after initially signing on for two more seasons in 2019.
As for speculation the shocking claims surrounding the show could have influenced her decision, Rushovich — who represents employees against their employers in high profile matters — added, "Some people may speculate that [DeGeneres] is ending her show because of the serious allegations of a toxic work environment raised against her and her team" but pointed out, "WarnerMedia conducted an investigation into the allegations and ultimately cleaned house — terminating three executive producers. But they appear to have stuck with DeGeneres, at least publicly."
Rushovich noted that DeGeneres made the decision to film two more seasons of the show "after the complaints were lodged and investigated and after three executive producers were terminated," suggesting it's unlikely the allegations played a part. "If [DeGeneres] were really leaving due to the serious harassment and bullying allegations against her and her team raised last year, she likely would have left already," he added.
The Ellen DeGeneres Show ratings took a big hit during Season 18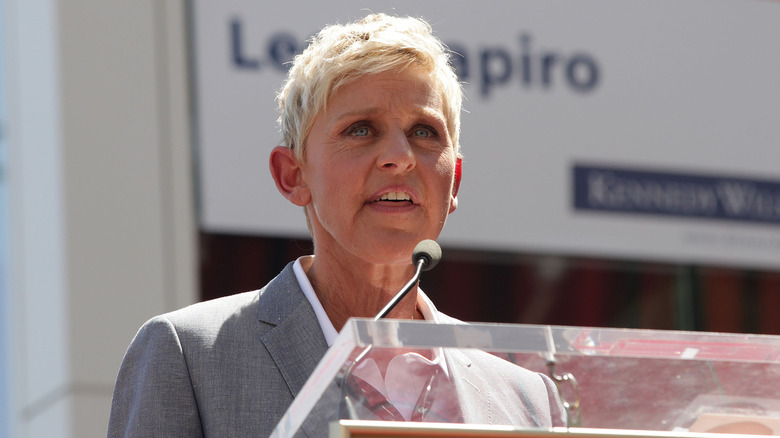 Shutterstock
Angela Reddock-Wright, founder of California employment mediation and investigations firm the Reddock Law Group, also shed some light on "The Ellen DeGeneres Show" ending after Season 19. 
Reddock-Wright, a leading authority on preventing bullying issues at workplaces, told Nicki Swift the "show has been in trouble ever since stories surfaced that it wasn't all fun-and-games backstage" and noted that after the allegations came to light, "the show's ratings nose-dived." When the series returned for its Season 18 premiere in October 2020, ratings were down around 37% compared to 2019's premiere week (per Variety).
"This is probably a good time for [DeGeneres] to walk away. It allows her to leave on a positive note and to remind everyone about the fun aspects of the show and why we have loved it for 18 seasons," Reddock-Wright said, noting the comedian "did the right thing, as the leader of the show and brand, by being accountable to these issues and taking steps to correct them." She added, "For Hollywood, everything that [DeGeneres] and the show went through... should serve as a lesson on the importance of creating great workplaces with zero tolerance for harassment and discrimination."
As for what will happen when the show goes off-air, Page Six suggested "The Kelly Clarkson Show" could potentially take its timeslot, while another Page Six source alleged Tiffany Haddish could potentially be in the running for her own show.