The Truth About Lorde And Jack Antonoff's Relationship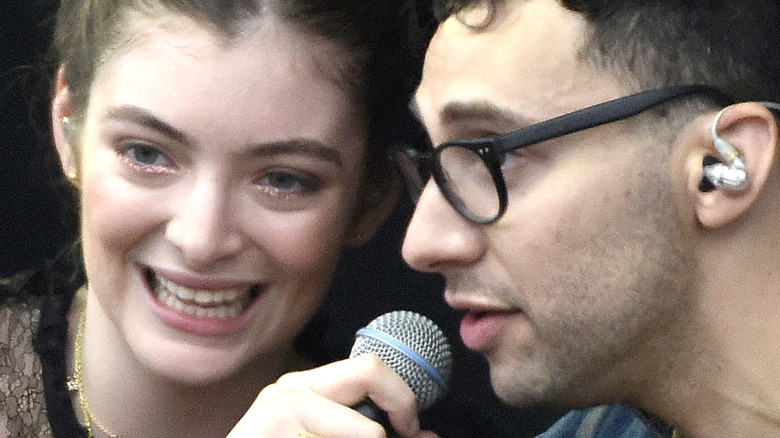 Tim Mosenfelder/Getty Images
There's no doubt that Lorde and Jack Antonoff make sweet music together! Not only did he produce her super popular 2017 "Melodrama" album, but he also had a hand in her (bum-baring) June "Solar Power" release. That's right, after what felt like a looong wait, it looks like new music from Lorde is on the way!
In fact, in May 2020, Lorde sent out an email to her fans (via Billboard) and opened up about what's been going on in her life while mentioning Antonoff — who's also worked with plenty of other A-list singers like Taylor Swift, Lana Del Rey, and the Chicks, per Vulture. Apparently "explain[ing] that she and ... Antonoff would meet up in New Zealand and in Los Angeles to work on music," according to Billboard, Lorde added, "A thing started to take shape. And then, of course, the world shut down [due to the coronavirus pandemic]. We're still working away — Jack and I FaceTimed for over an hour this morning going over everything."
While it's clear that things are still going strong when it comes to Lorde's professional relationship with Antonoff, there happens to be plenty of fans out there who are under the unwavering opinion that there's something more going on between these two particular stars.
Are Lorde and Jack Antonoff dating?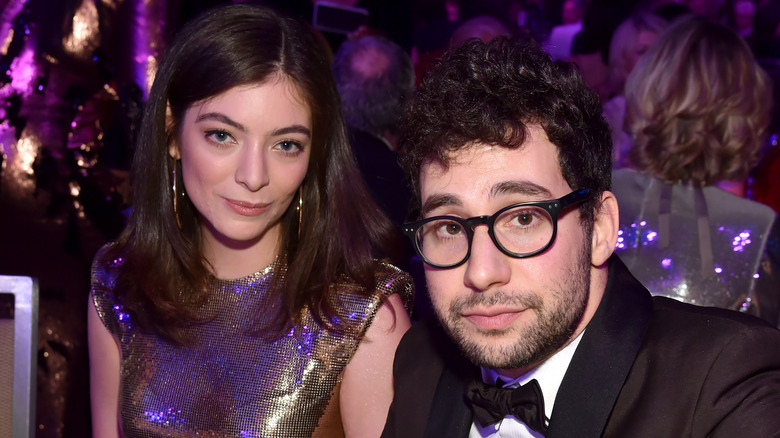 Kevin Mazur/Getty Images
Lorde and Jack Antonoff obviously work well together, but would they be a good couple? Are they already a couple or were they in the past? For years, the two music industry stars have dealt with rumors that they're involved in a romance. People are so invested in the potential of a relationship between these two, that back in 2018, someone even put in what must have been a heck of a lot of work (and around four to five hours) to create a lengthy and intricate PowerPoint presentation that offers up supposed proof that the famous figures were dating. Mashable called the celebrity-centered effort "remarkable."
Antonoff responded to the romance-based buzz that same year, writing in a now-deleted tweet (via Spin), "Normally I would never address rumors. But I resent having the most important friendships and working relationships in my life reduced to dumb hetero normative gossip. Those relationships are deeply important and sacred." However, he also added, "With that said, I'm not seeing anyone. lol."
As for Lorde, she was a little more direct during an Instagram Live (via Entertainment Tonight), saying with a laugh, "Guys, never, no — Jack and I are not dating, for the last time." She continued, "But I love him, he's amazing. But we're not dating!" If you're curious, Antonoff's ex and Lorde's former friend (yes, former), Lena Dunham, has also weighed in on the situation, which, er, isn't awkward at all.