Here's How Alex Rodriguez Just Got Closer To Jennifer Lopez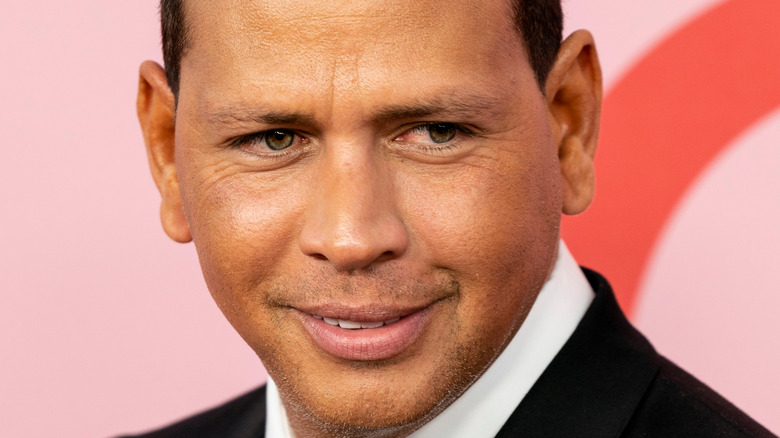 Shutterstock
It hasn't been the best year romantically for former baseball pro Alex "A-Rod" Rodriguez. In March 2019, A-Rod and singer-actor-dancer Jennifer Lopez decided to take their romance to the next level by getting engaged — but that all came crashing down this April when the two announced that they had decided to end their four-year relationship, according to Today.
Since his breakup with J.Lo, Rodriguez just hasn't been the same. The athlete-turned-businessman, in particular, seems to be the one who's mourning the end of the relationship the most. 
Soon after the split, Rodriguez posted sad videos to his Instagram Stories, sharing his feelings with photos of him and Lopez to the tune of Coldplay's "Fix You." A-Rod was definitely going through it, and it doesn't help that Lopez is now in some kind of entanglement with her other ex-fiance, Batman himself, Ben Affleck. While their relationship has been over for months now, Rodriguez just got closer to the "Love Don't Cost a Thing" singer. But how? Read on to find out!
Alex Rodriguez can't seem to distance himself from Jennifer Lopez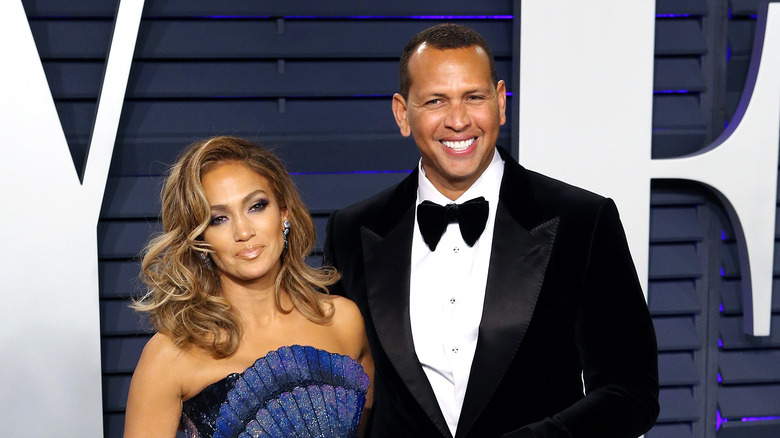 Shutterstock
Alex "A-Rod" Rodriguez and Jennifer Lopez ended their four-year relationship and engagement in April, reported Today, and the former baseball star has been grieving. It looks like Rodriguez is channeling Olivia Rodrigo's "Good 4 U" when it comes to getting over his ex-girlfriend. The sports phenom and Hims & Hers investor has posted photos of him and Lopez to social media — and now, it appears that he's just trying to be close to what was.
Last summer, Rodriguez and Lopez spent most of their time in the Hamptons with their respective kids at a palatial mansion that the singer had purchased in 2013, reported Page Six. This summer, Rodriguez seems to want to be in close proximity to his ex-girlfriend, because he's rented a mansion that's just 1.2 miles, a three-minute drive, away from her estate, per the outlet.
The kicker is that Lopez hasn't even been sighted in the Hamptons yet — she's been traipsing around Malibu and Los Angeles, Calif. with Ben Affleck for the last few weeks, according to Page Six, so there's no telling if A-Rod will ever run into his past love at all. We all want Rodriguez to recover from this breakup, it looks like he may not be making it easy for himself.